Early in the second half of Indiana's 87-51 win over Coppin State, the Hoosiers went to a 1-2-2 trap on defense. But it's when Tom Crean subbed out Yogi Ferrell — who had been playing the "1" at the top of the trap — at the 15:58 mark that it started to really pay off. Victor Oladipo shifted into Ferrell's spot and he was just about everywhere until he was relieved at the 12:16 mark.
Oladipo recorded six deflections (unofficially). The Hoosiers went on a 14-2 run in this timeframe and he scored (six points — a dunk and four free throws) or assisted  (three in total — a lay-up and 3-pointer for Remy Abell, a 3-pointer for Jeremy Hollowell) on all 14 points.
Below: A look at one play from this run, as well as a supercut of a number of his deflections throughout the game in the latest edition of Film Session.
—
Oladipo and Abell pin Patrick Cole near halfcourt: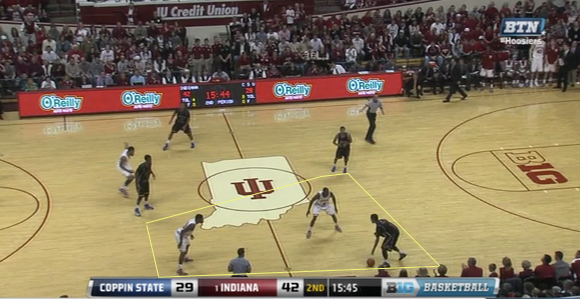 He has two options immediately across the timeline, but with Christian Watford lurking, he opts to make the safer pass in the backcourt: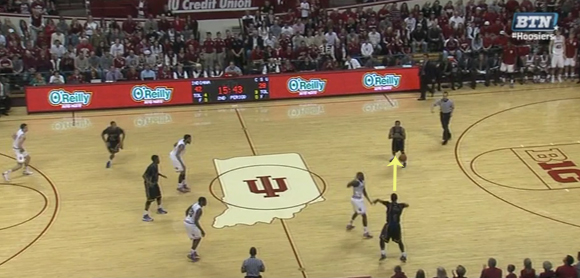 Vic simply shuffles over and looks to trap on the opposite side of the court with Watford: