Hoosiers overcome slow start in rout of Coppin State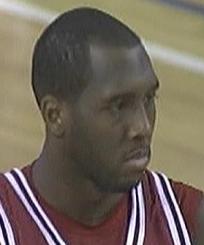 It was a tale of two halves for No. 14 Indiana Saturday afternoon in Assembly Hall.
The Hoosiers (10-1) shot just 28 percent in the first half and led 28-26, but started the second half on a 20-4 run and coasted past Coppin State, 73-46.
"The first half was a lesson," Indiana coach Kelvin Sampson said. "The second half I thought we were really good. There were a lot of positives in the second half and in the first half, a lot of lessons learned."
The game was the second in less than 24 hours for the Eagles (3-10). They arrived in Bloomington at 5 a.m. following a 89-42 loss Friday night at Marquette.
D.J. White led the Hoosiers with 21 points on 8 of 9 shooting from the field. White added eight rebounds and four blocked shots.
"We had to pick it up. First half, we came out slow. Coach got on us in the locker room," White said. "I think we just came together. We didn't have a good defensive possession until the second half. That's on me, being a captain, being a leader. We need to be more focused."
Eric Gordon struggled from the field, hitting just 2 of 13 shots. He made up for his poor shooting from the field by hitting 10 of 10 free throws. Gordon finished with 15 points and capped IU's 20-4 run with two free throws to push the Indiana lead to 18 at 48-30 with 12:40 remaining.
Jamarcus Ellis came off the bench for the first time this season and turned in another solid performance in 30 minutes. Ellis scored just two points but collected nine rebounds and dished out six assists.
"We didn't start Jamarcus today because he got to the arena a little late," Sampson said. "It's a simple team rule. He was a little bit late so he didn't start. Those things aren't negotiable."
Tywain McKee led Coppin State with 16 points. The Eagles shot just 33 percent and were out-rebounded 36-27.
The Hoosiers will finish 2007 with a 7 p.m. contest at home on Saturday against Chicago State. A limited number of tickets are still available according to the IU ticket office.
*Note: Lawrence North junior Stephan Van Treese and Lawrence North sophomore Dominique Ferguson both appeared to be seated behind the Indiana bench at today's game.
Related:
Filed to: Coppin State Eagles, D.J. White, Eric Gordon, Jamarcus Ellis