6-Banner Sunday: Brian Walsh officially introduced as IU's new assistant coach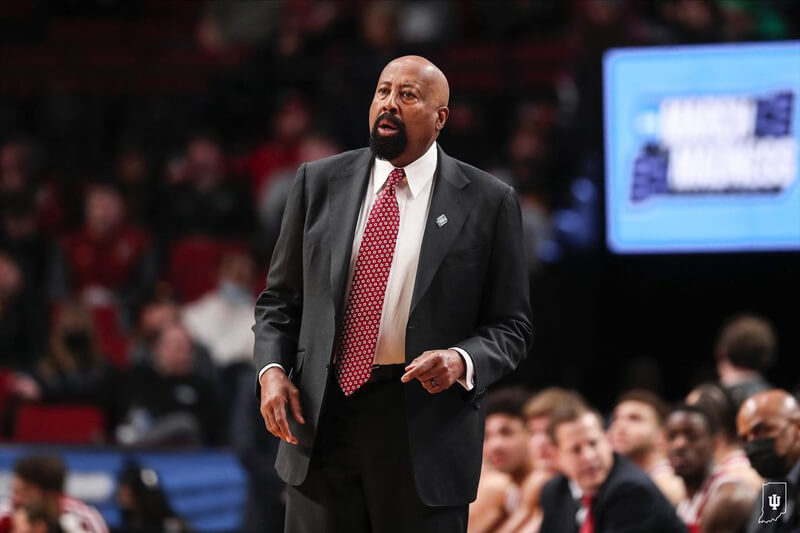 6-Banner Sunday is Inside the Hall's weekly newsletter in partnership with The Assembly Call. More than 9,000 Indiana fans receive the newsletter each week. In addition to appearing each week on the site, you can also opt to receive 6-Banner Sunday by email. A form to subscribe via email is available at the bottom of this week's 6-Banner Sunday.
Welcome to another edition of 6-Banner Sunday, a joint production between The Assembly Call and Inside the Hall where we highlight the five most essential IU basketball stories of the past week, plus take a look at how the other IU sports programs are doing.
As the offseason continues, this week was relatively quiet after the bombshells last week with Dane Fife and players transferring. However, IU news was not completely absent as several lesser stories did happen this week. While Fife's replacement was officially announced last week, more information about him is now known after he met with the media for the first time this week.
Also, several future Hoosiers were honored, a player IU hopes one day dons their uniform won a title, and a future recruit announcing when he will make his college choice also occurred this week. We will as always conclude with a look at how other IU sports are doing.
In brief news, former Hoosier Juwan Morgan signed a 10-day contract with the Celtics.
• Walsh officially introduced as new assistant coach
• Several future Hoosiers receive awards
• Top IU target wins Indiana state championship
• AC Radio and Podcast on the Brink
• Miro Little to announce college decision April 15
• Hoosier Roundup
Banner #1 – Walsh officially introduced as new assistant coach
While it was known last week that team and recruiting coordinator Brian Walsh would slide over to the bench as an assistant coach to replace Dane Fife, more was learned about him in the last few days. Walsh was a holdover from Archie Miller's staff where he was Director Of Basketball Operations and came to IU with him after spending three seasons at Dayton in various roles. Walsh graduated from college at Akron in 2013 and contributed to the Zips basketball team while there. He transferred to Akron mid-career after starting college at Xavier on their team. He was also a Pennsylvania high school basketball star where he grew up.
He met with the media on Tuesday afternoon to shed light on himself. Also, Tyler Tachman had a feature article about Walsh which includes the recent birth of his new daughter.
Banner #2 – Several future Hoosiers receive awards
It was a big week for IU's recruits in the next few classes.
2023 recruit Gabe Cupps was named Ohio Mr. Basketball. Meanwhile, 2022 signee Kaleb Banks and 2023 commit Jakai Newton both received honors at various levels of Georgia high school basketball. Lastly, newcomer CJ Gunn is a finalist for Indiana Mr. Basketball.
Banner #3 – Top IU target wins state championship
Xavier Booker is one of the players the Hoosiers very much hope will eventually commit to and play at IU in 2023. Booker is a 6-10 center from Indianapolis and stars at Cathedral High School. He is the no. 84 prospect in the 247Composite rankings. He is currently down to Indiana and a few other schools as his possible college destinations.
This week he helped his school win a state championship and Kris Mills wrote a feature article about Booker and how he is the type of player IU is looking for.
Banner #4 – AC Radio and Podcast on the Brink
Assembly Call Radio and Podcast On The Brink both had new episodes this week.
POTB had Tachman on to discuss the offseason. Meanwhile, Assembly Call Radio focused on Walsh's hiring and shed some light on why Fife was let go. Also, Doing The Work had a show wrapping up the women's season.
Banner #5 – Miro Little to announce college decision April 15
The Hoosiers have been targeting Finland's Miro Little for the 2023 class. This week Little announced he will decide what university he will attend coming up on April 15.
Little will choose between IU, Villanova, and Baylor. It should be noted that Fife was the lead recruiter on Little and it is not clear how his departure affects the Hoosiers' chances.
Banner #6 – Hoosier Roundup
• Baseball swept a doubleheader against Evansville before splitting their first two games against Northwestern in what is their first Big Ten series.
• Softball beat Kent State and split a doubleheader with Wisconsin.
• Women's Basketball had stars Grace Berger and Mackenize Holmes named All-American Honorable Mentions.
• Men's Soccer made a couple of changes to the coaching staff. They also tied St. Louis in a spring exhibition match.
• Women's Soccer named a new Director Of Operations.
• Women's Tennis lost to Nebraska before a huge win over arch-rival Purdue.
• Men's Tennis lost to Ohio State.
• Women's Golf competed at the Chattanooga Classic.
• Men's Golf had four players compete as individuals at the Butler Spring Invitational.
• Track and Field competed at the Pepsi Florida Relays.
Thanks for your continued support for The Assembly Call and Inside the Hall. We'll be back next weekend with a new roundup.
Now go enjoy yourself a 6-banner Sunday.
Aaron (Ari) Shifron
Assembly Call Contributor
Filed to: