Film Session: Michigan State
For a team that's supposed to be built on a defensive identity, Indiana's defense hasn't been that good in Big Ten play. The Hoosiers currently rank 11th in conference-only defensive efficiency. And against Michigan State in the second half on Saturday afternoon? It was perhaps Indiana's worst effort of the season, as the Hoosiers surrendered a whopping 1.49 points per possession to the Spartans.
While Indiana had no answer for Aaron Henry off the dribble, a look at the film also reveals a team struggling to communicate, out of position and lacking awareness in both transition and half-court situations.
"I look at the second half as a complete bust on defense," Archie Miller said after the game.
A look at the details in the latest edition of Film Session:
Rocket Watts has the ball on the left wing as Joshua Langford gets a double screen on the right wing. Race Thompson flat hedges as Watts make the pass to Langford: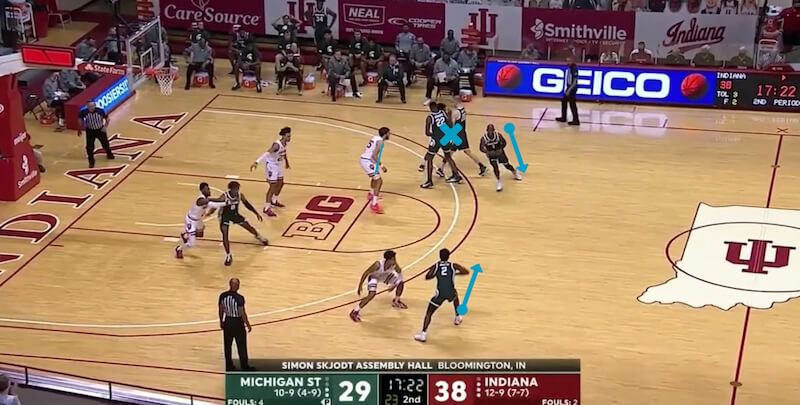 With Thompson squaring Langford up, he makes the pass to Joey Hauser on the right wing: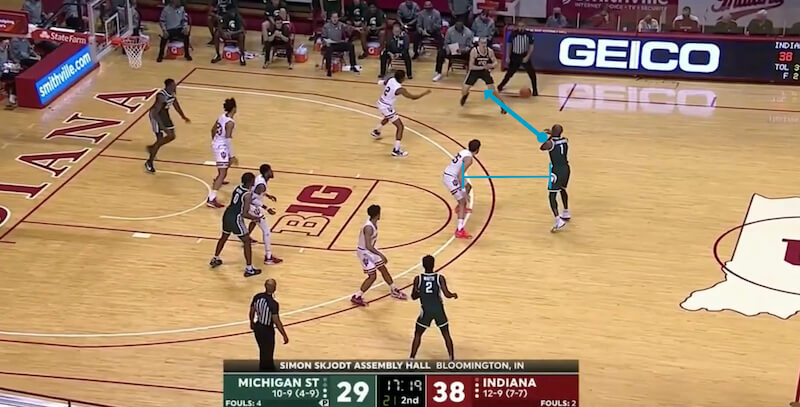 Here's where things begin to break down for the Hoosiers. After his pass to the right wing, Langford cuts to the left corner. Thompson stops following him and it looks like him and Al Durham are going to execute a switch as Durham's man, Aaron Henry, moves from the left corner to the left wing. But Durham appears to be pointing Thompson out to the ball, which has been swung back up top to Watts. Thompson doesn't immediately move anywhere:
As Durham continues to point Thompson to the ball, Thompson realizes Henry is all alone on the left wing and moves to him. Watts sees Henry as well: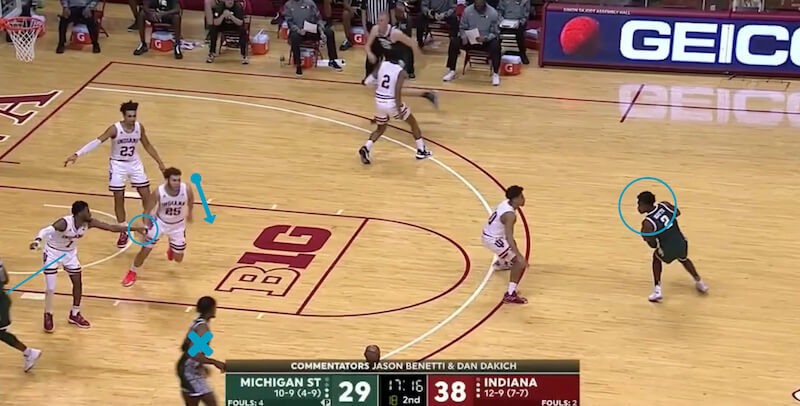 Watts makes the pass to Henry. Thompson comes out on a bad angle and essentially just opens right up for Henry. He doesn't even need to make a move to get by him: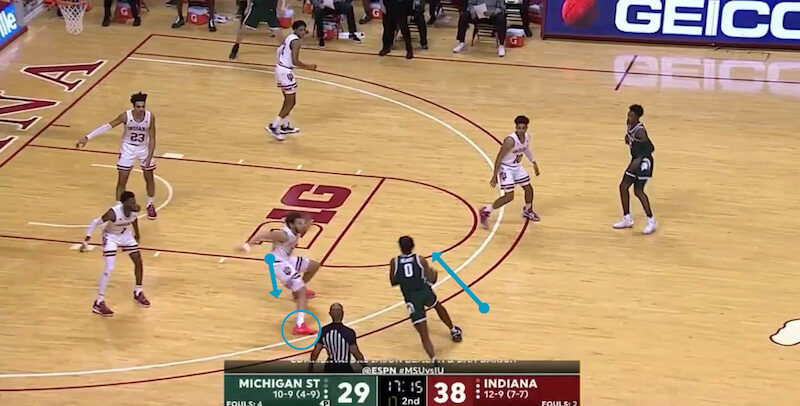 From there Henry is into the lane and gets the shot up over Trayce Jackson-Davis: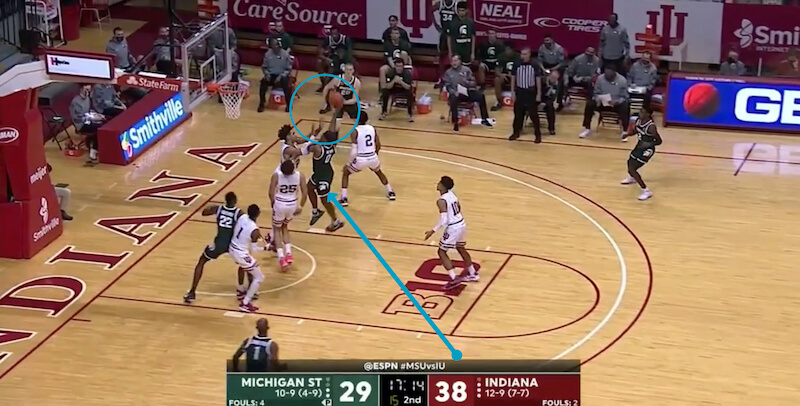 It misses, but he's able to get his own rebound: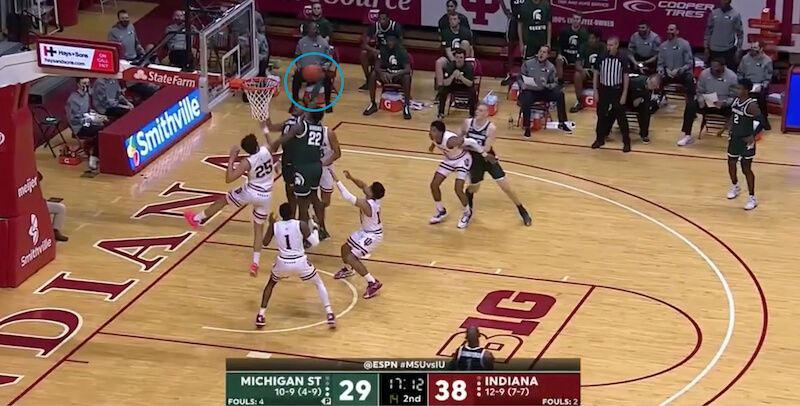 He puts it back up and Thompson is charged with a foul: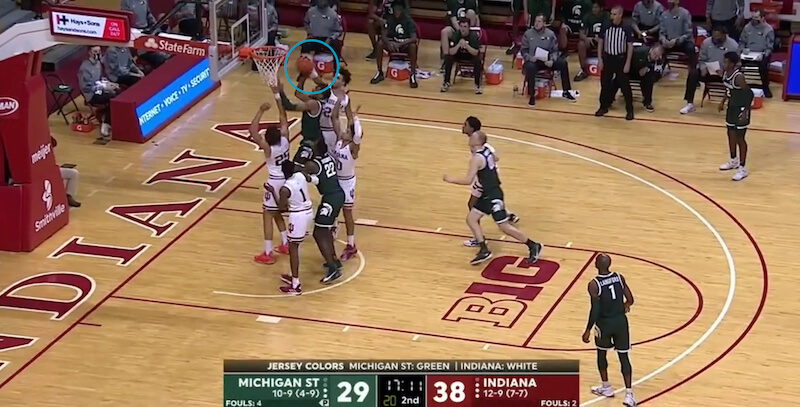 Henry made both attempts at the line for his first points of the second half. Durham and Thompson's communication was poor here as was Thompson's attention to detail on the closeout/switch. It allowed an easy drive for Henry to start to get going early in the half.
Video:
Filed to: Michigan State Sparatans