Film Session: Michigan State
Here's perhaps the most head-scratching defense of the afternoon. After a Jackson-Davis make pulled Indiana to within six with just under three minutes to go, Archie Miller is out on the court clapping up Phinisee to play defense on Watts: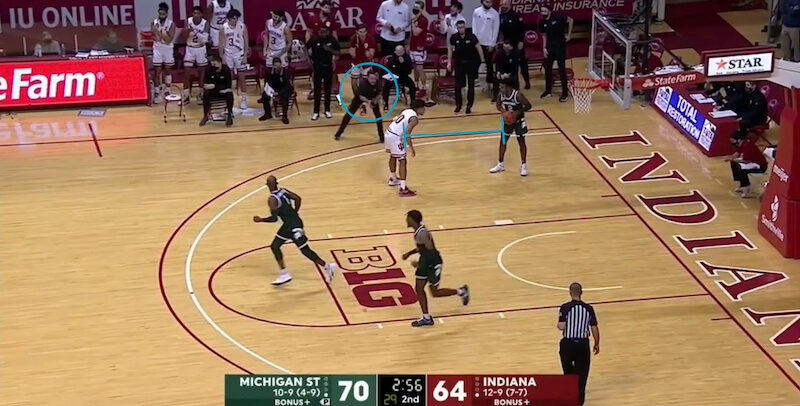 Phinisee ends up behind Watts and bodies him a bit: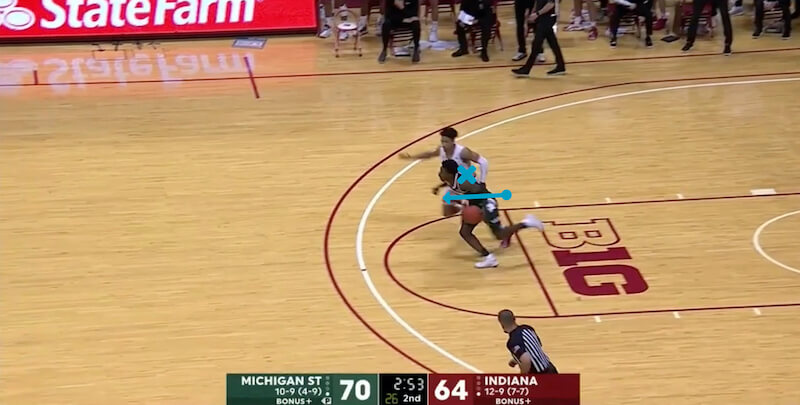 Phinisee raises his hands up as Watts keeps moving: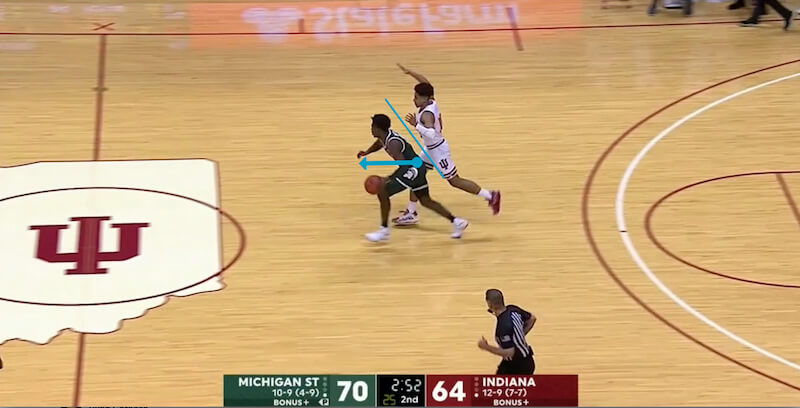 Phinisee is still behind Watts and bumps him a bit again as he gets over halfcourt: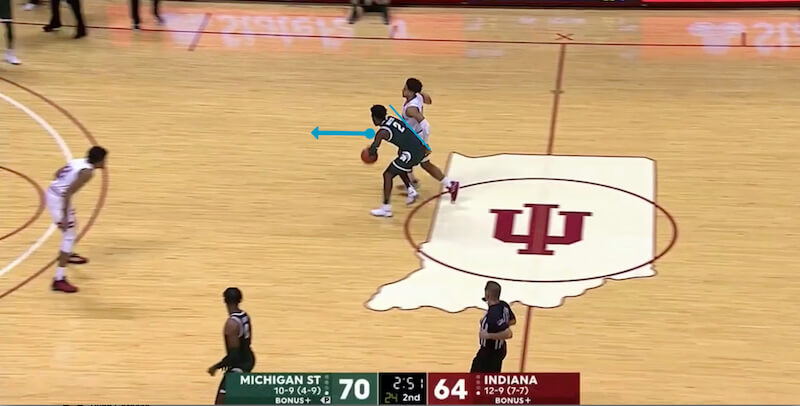 All of a sudden, Watts realizes his defender has not been in front of him pretty much his whole movent up the court, so he simply drives into the paint as no perimeter help defense comes: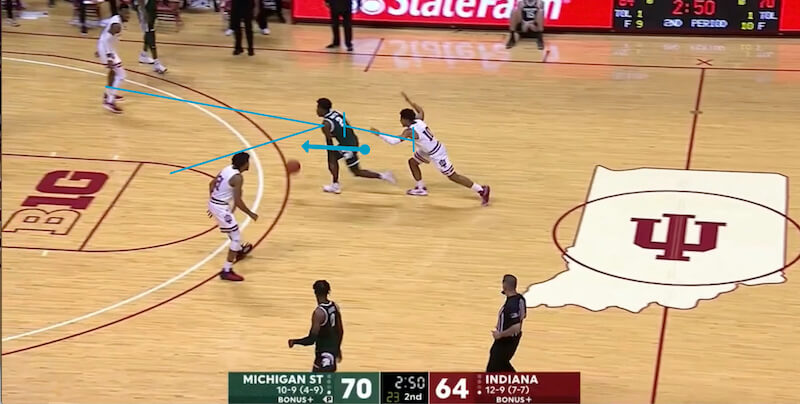 As Watts gets into the lane, Jackson-Davis briefly moves at him, but ends up just fading back: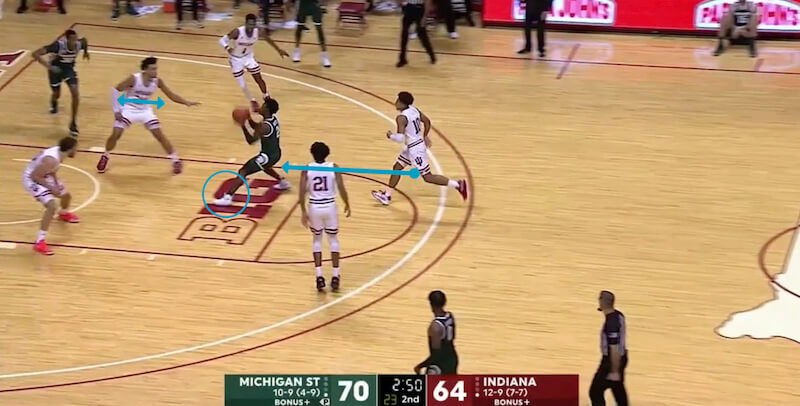 This allows Watts a runner in the middle of the Indiana defense with no one guarding the ball. He made it to put the Spartans back on top by eight: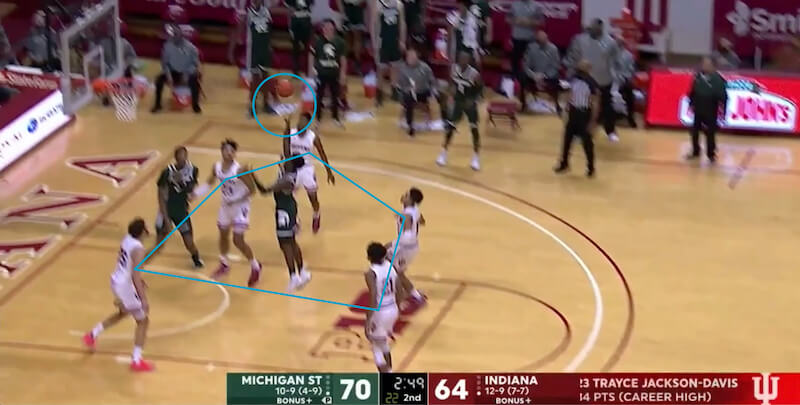 Just a complete breakdown from Phinisee here to never get back in front of Watts. The no help from anyone else didn't make things better here, either. This was a crucial point in the game and Indiana essentially played no defense on this possession, allowing Watts a simple look he knocked down.
Video:
Filed to: Michigan State Sparatans