Film Session: Michigan State
Henry grabs the rebound off a Jackson-Davis miss: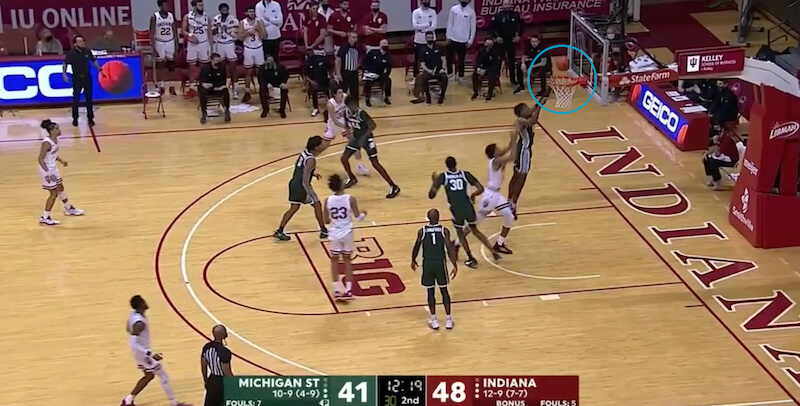 As Henry gets across the timeline, he sees Gabe Brown in the corner and begins to make the pass. As Henry is winding up, Khrisitian Lander looks over and sees Brown, so he misses that the pass is about to come: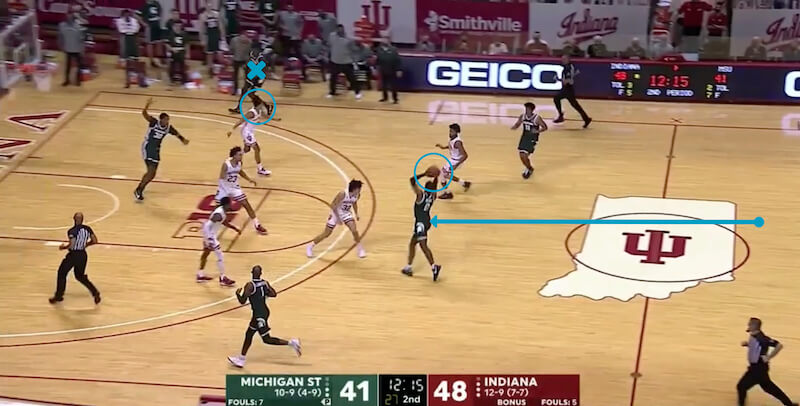 By the time Lander realizes the pass has come, he's gone a few steps back and is closing out when Brown has already caught the ball: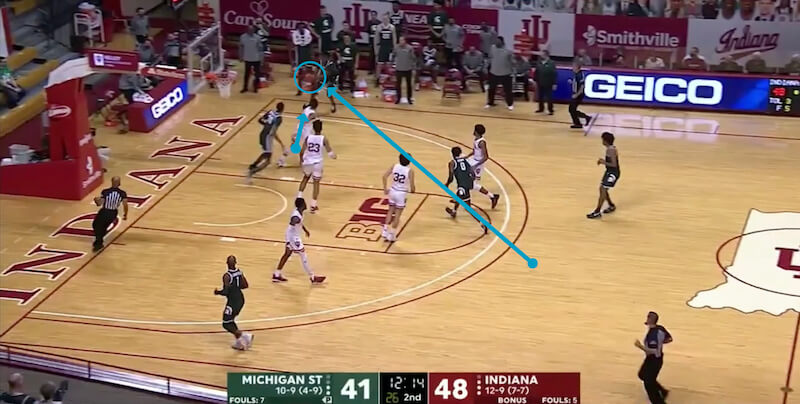 Brown splashes home the 3-pointer to pull Michigan State within four: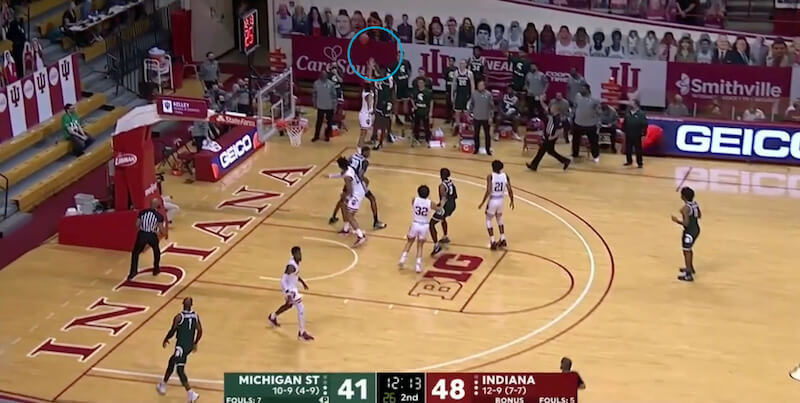 Lander's defense has been a work in progress this season and he's been picked on at times by the opposing offense. Here he found himself in a bit of no man's land in transition, didn't see a pass come to his nearest offensive player and the Spartans made him pay for his lack of awareness.
Video:
Filed to: Michigan State Sparatans