Film Session: Michigan State
With Michigan State now up two points, Langford finds Watts coming down the right side of the court in transition: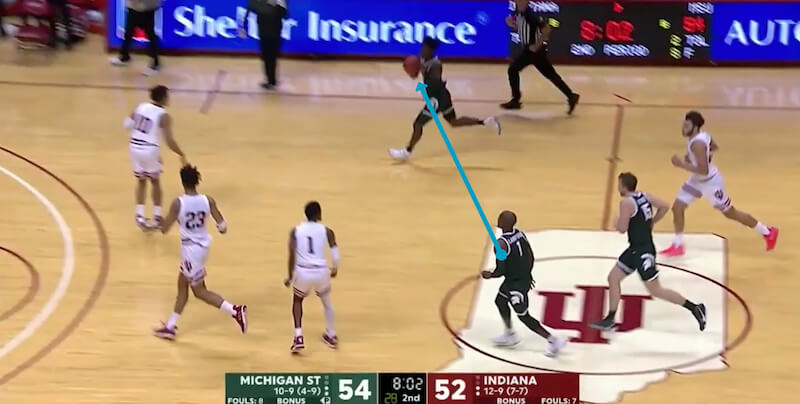 Thomas Kithier goes to set a ball screen for Watts. As this happens, we again see Durham and Thompson with a bit of a communication breakdown. Thompson marks Langford, but Durham moves to Langford as well: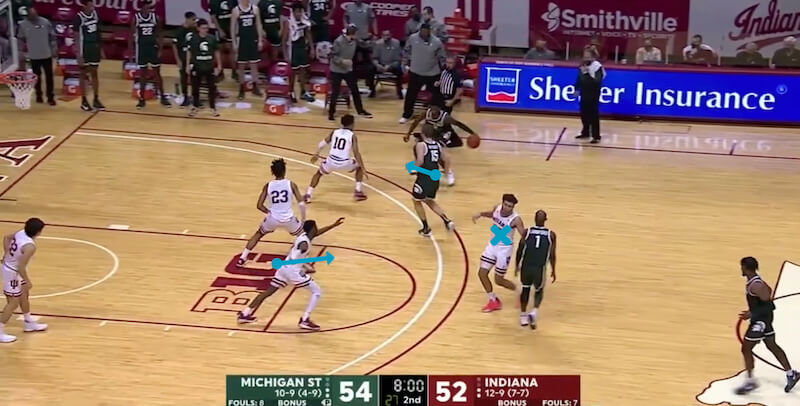 As Kithier slips the screen, we now see Thompson pointing for Durham to go guard Henry, who is moving to the left wing. But Durham keeps moving up to Langford as he is now also ball watching: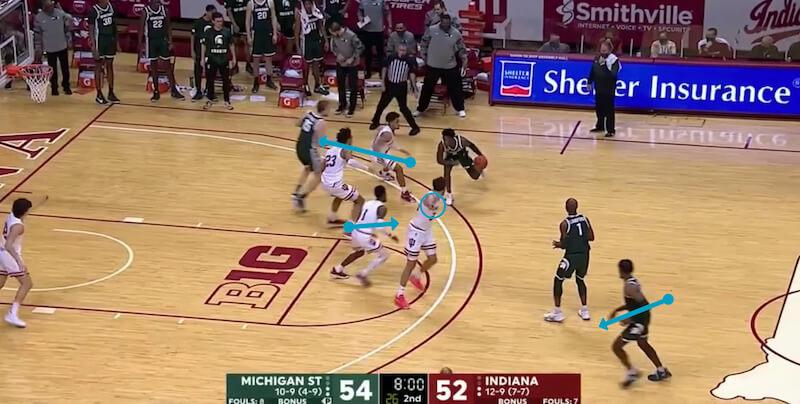 As Watts throws the pocket pass to Kithier, Durham continues to move up and around Thompson. Galloway comes over on the help defense from the weak side to guard the ball: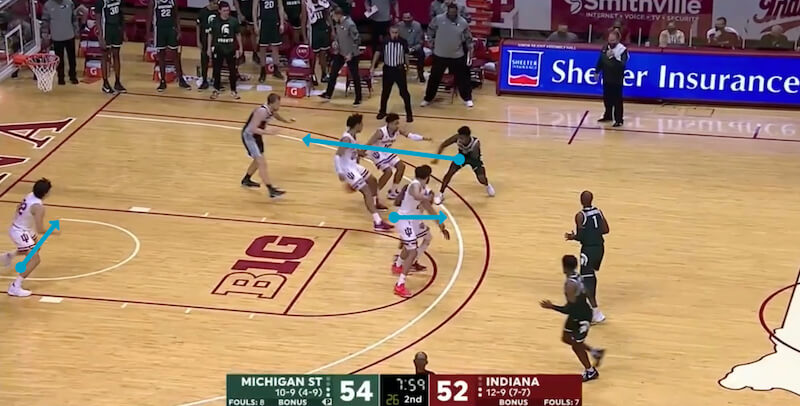 As Kithier draws Galloway, he makes the pass to a wide-open Brown in the left corner. Thompson is near the left elbow as neither he nor Durham ever got out to Henry: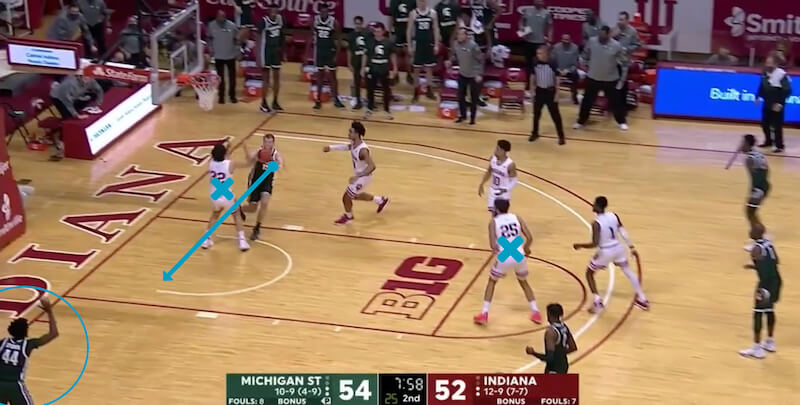 As a result, Thompson has a further closeout instead of just rotating from the left wing off Henry to Brown: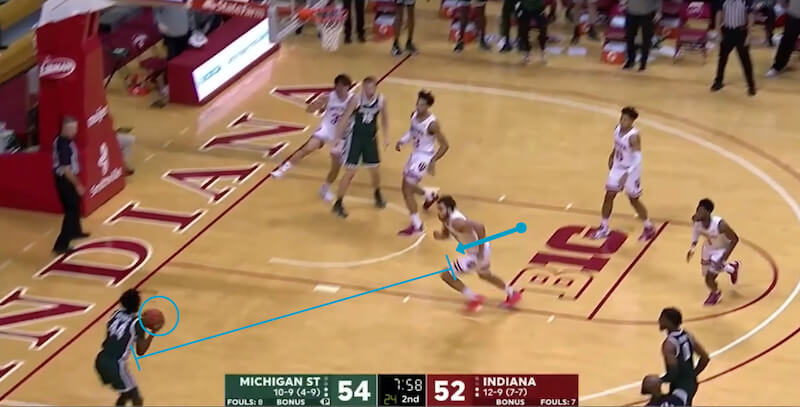 It's a half-hearted closeout from Thompson as he just runs by with a hand up and never really leaves his feet. Brown made the 3-pointer to put Michigan State up five: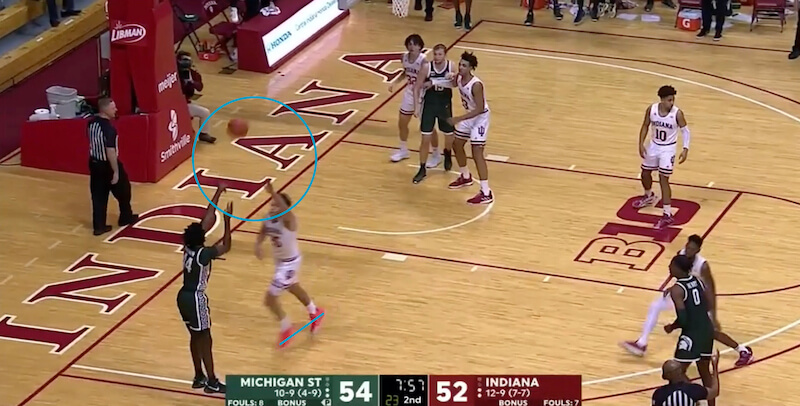 Galloway at least stopped the ball here on the help. But another mix-up between Durham and Thompson allowed Brown a ton of space to get off the shot.
Video:
Filed to: Michigan State Sparatans