Film Session: Illinois
Another ball screen for the Hoosiers: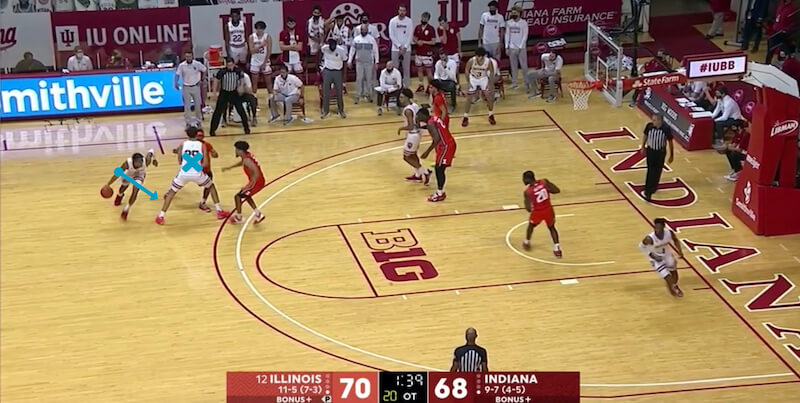 And another switch for the Illini as Grandison moves to Franklin and Frazier moves to Thompson. Franklin passes to Durham: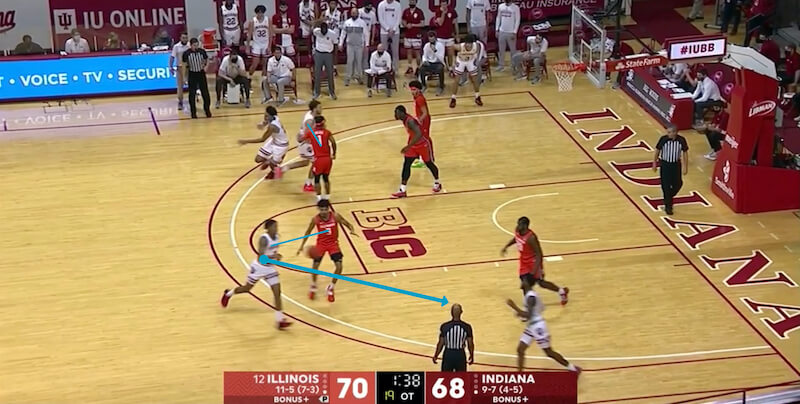 Durham passes to Jackson-Davis: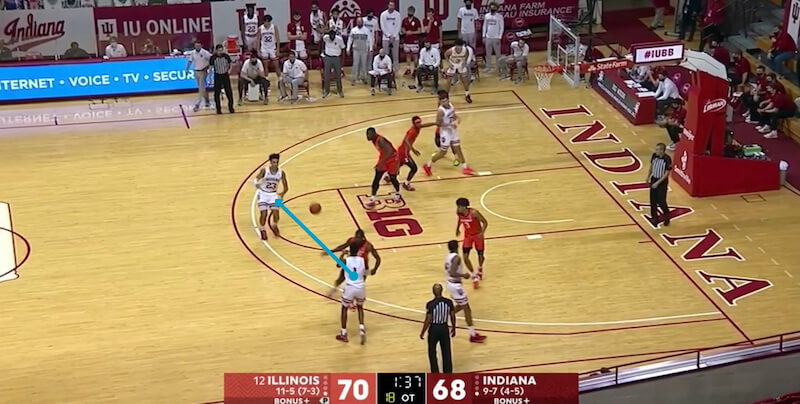 Jackson-Davis hands off to Durham and sets a screen on Williams. But here's Cockburn once again playing off the action with Jackson-Davis no threat to pop for a shot: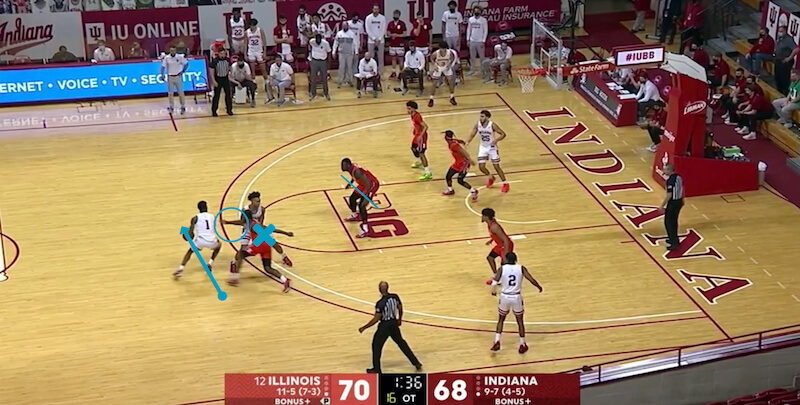 As Durham drives, Cockburn stays in front and wards off the pass to Jackson-Davis on the roll. Grandison has left Franklin to also help on the roll. Curbelo has left Anothony Leal, who replaced Galloway in the lineup, to double-team Thompson on the left low block: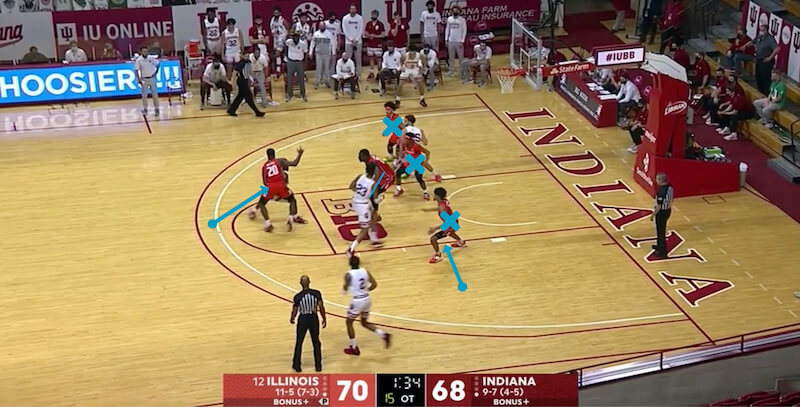 Durham turns and whips a pass to Franklin with no room to keep going. Grandison comes on the closeout: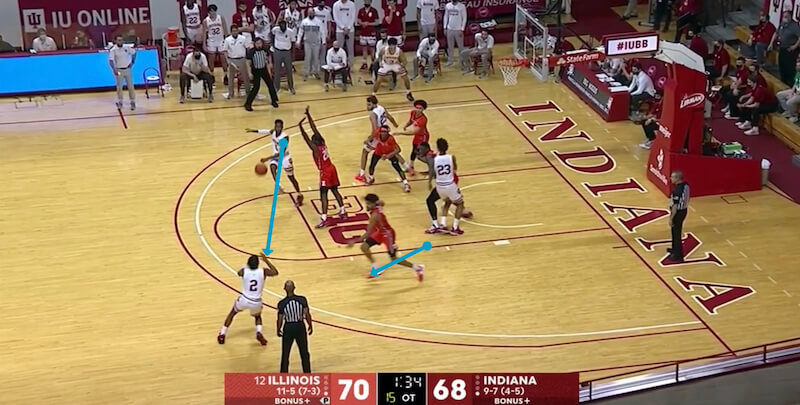 He gets out to Franklin a bit unbalanced: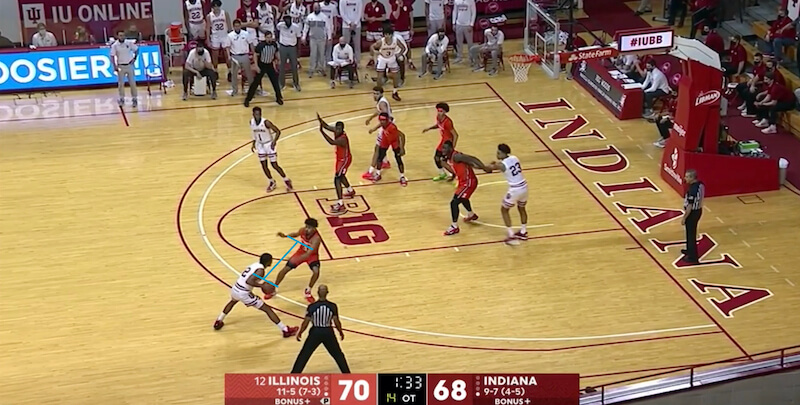 So Franklin drives left. As he hits the paint, Frazier is switching back out to Durham while Williams is getting back to Thompson. But they have to stop that motion a bit to give attention to Franklin. With Curbelo still on Thompson, Leal calls for the ball in the corner: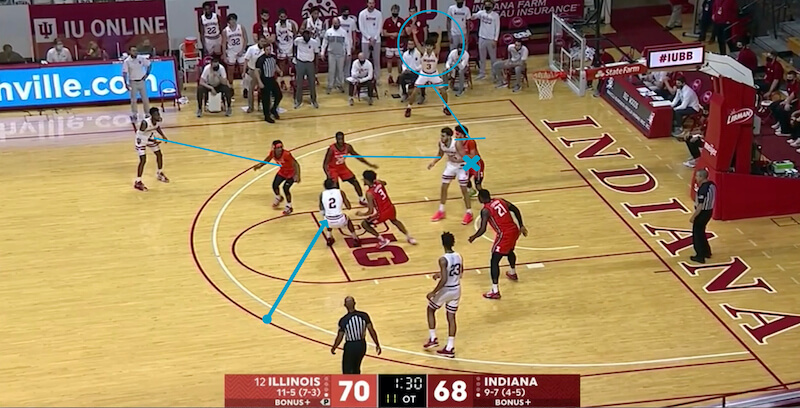 Franklin opts to pass to Durham instead. Williams gets back to Thompson: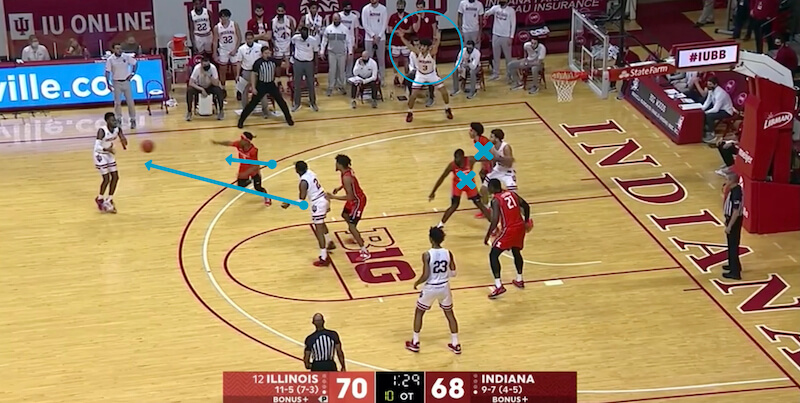 And by the time Durham gets the ball and looks to Leal, Curbelo is already moving back out to him: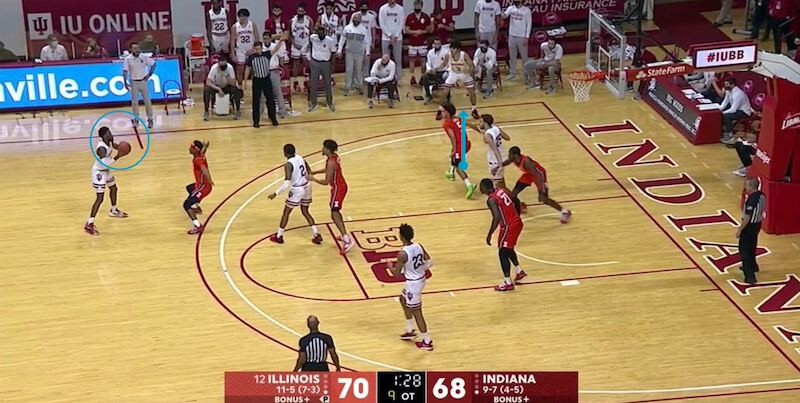 So Jackson-Davis comes up to set a ball screen for Durham. Cockburn again plays off the action and is ready for the drive: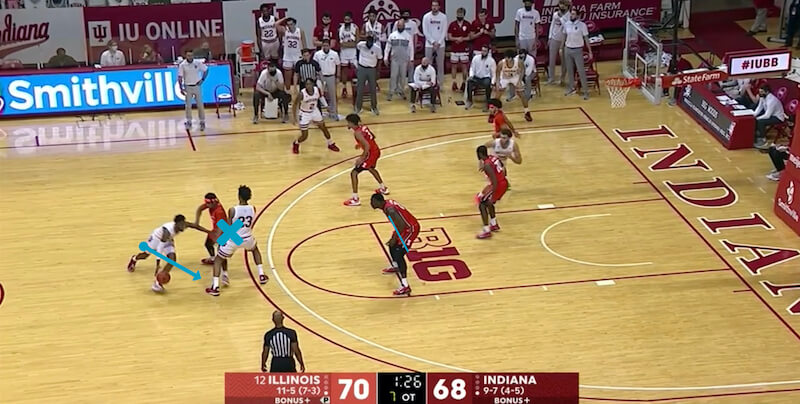 Grandison helps to Jackson-Davis to stop a pass on the roll. Frazier fights back to Durham with Cockburn in front of him: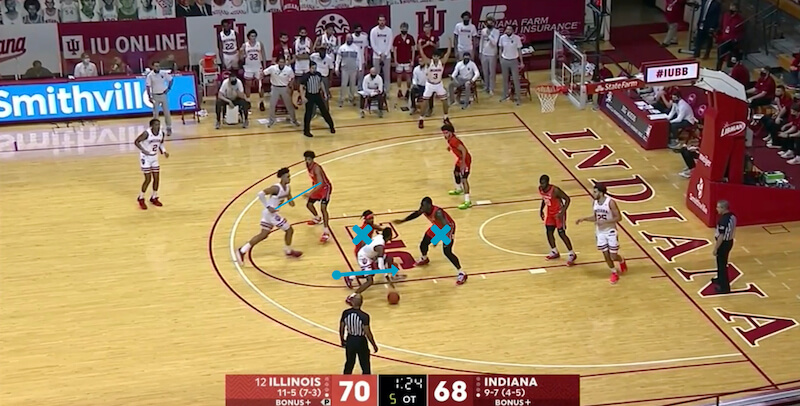 Curbelo sinks in off the left corner to help on Jackson-Davis as we again have two Illini defenders stopping Indiana's drive. This time around Durham leans into the defense: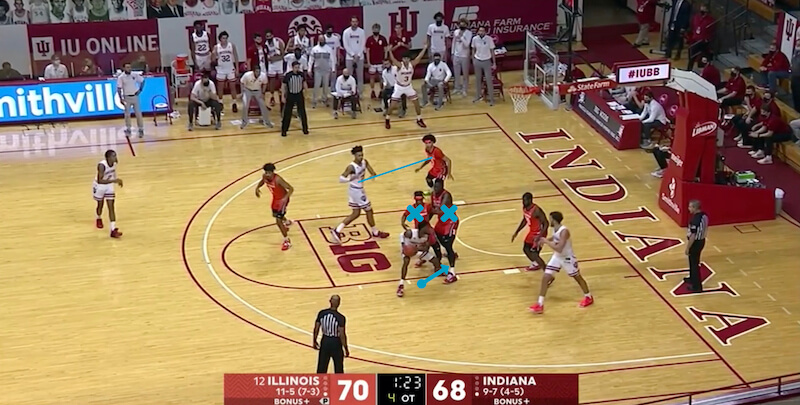 And then steps back for a tough shot that doesn't connect: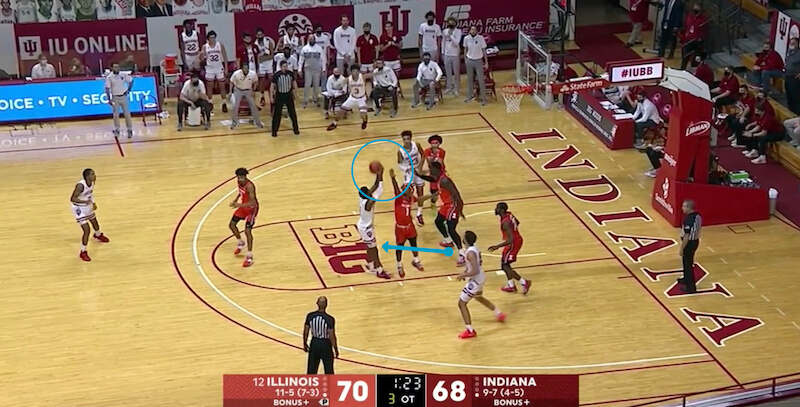 Another empty possession for the Hoosiers in an overtime full of them.
Video:
Filed to: Illinois Fighting Illini