Film Session: Illinois
Another screen for Indiana and another switch for the Illini: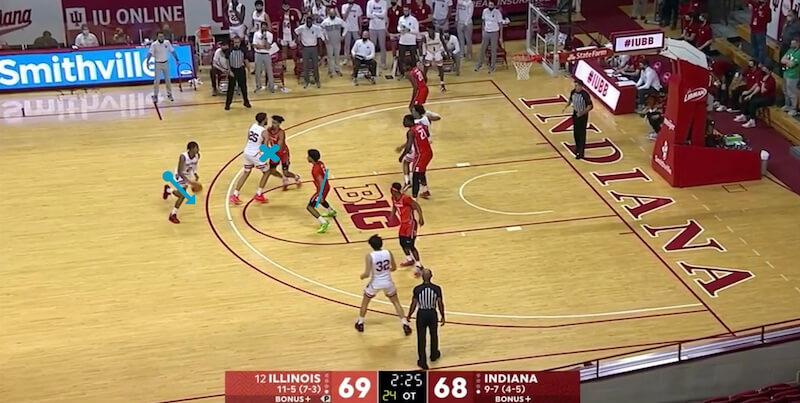 With Grandison now on Thompson and Curbelo on Franklin, Franklin moves right to pass to Galloway, who is coming out of the corner. Illinois ends up switching on this action as well: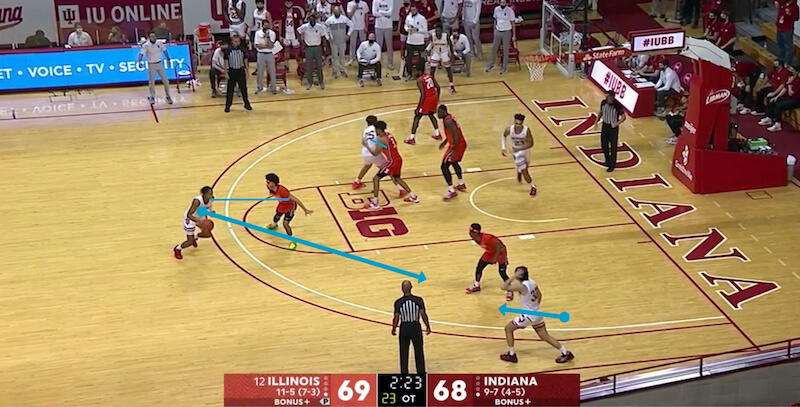 Galloway comes up top and gets two screen options. He goes right with Jackson-Davis. And there's Cockburn once again way off the action and ready: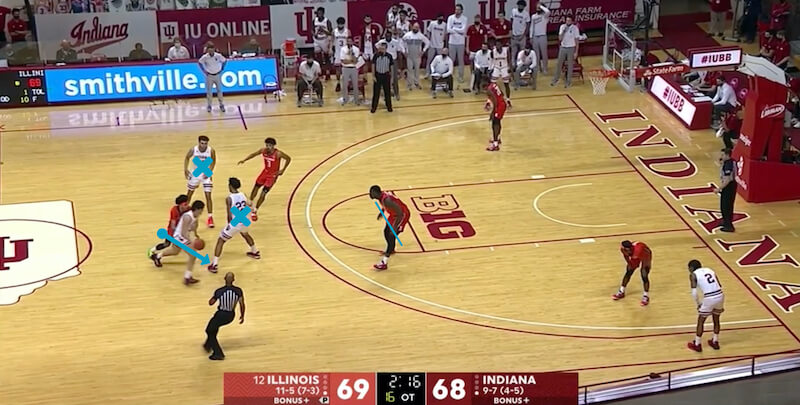 As Galloway hits the right wing, Curbelo isn't far behind and Cockburn is ahead. Grandison also bumps Jackson-Davis on his roll, not too concerned about leaving Thompson at the top of key: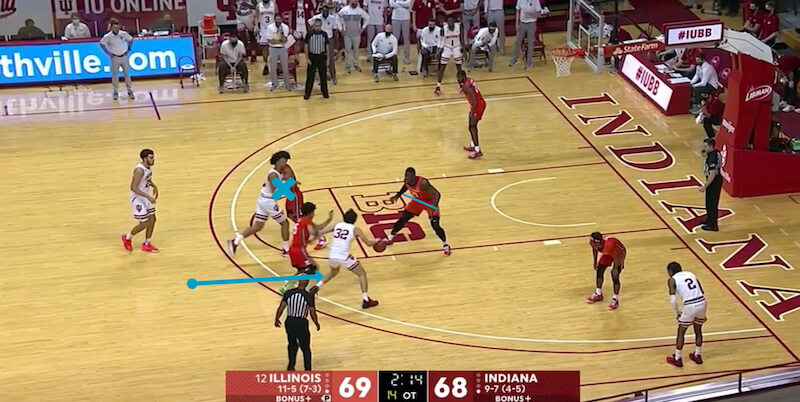 With two defenders yet again stopping an Indiana driver out of the pick-and-roll, as well as Frazier giving some attention out of the corner, Galloway passes back up top to Thompson: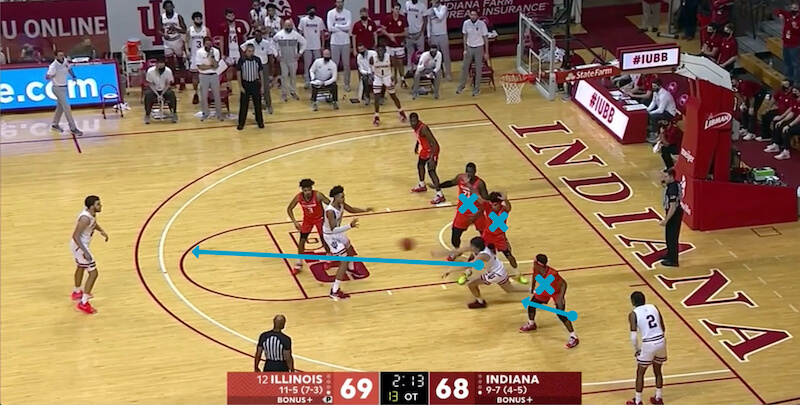 Thompson drives it left on Grandison's closeout: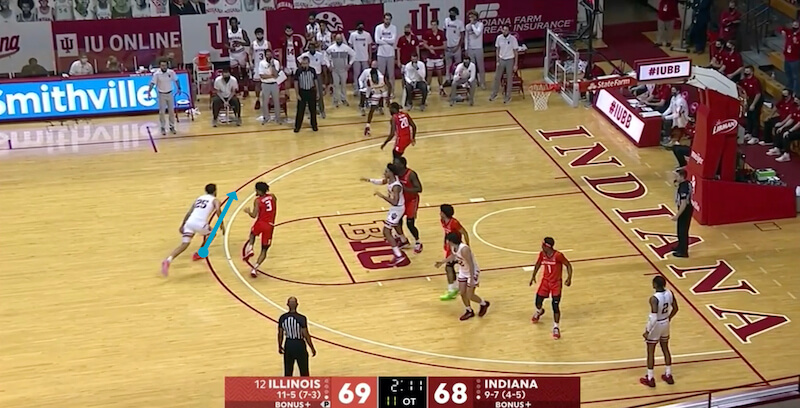 As Thompson gets to the left low post, Cockburn has again completely left Jackson-Davis at the top of the key. Frazier and Curbelo have a foot in the paint to give more attention. Franklin calls for the ball in the right corner, but Thompson doesn't see him and it's a tough pass to boot: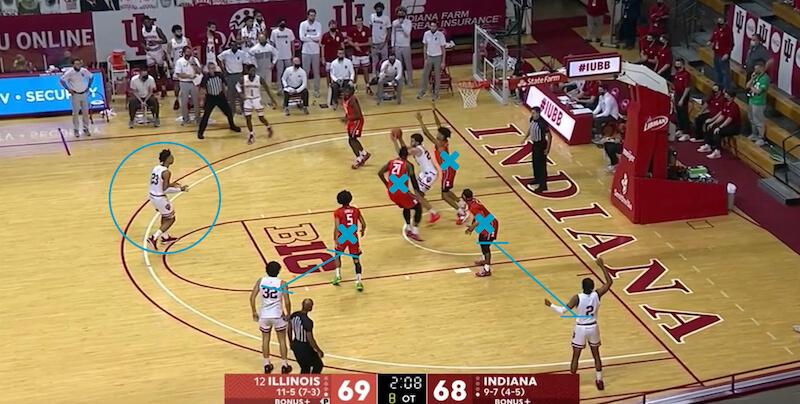 So Thompson passes to the open Jackson-Davis in front of him. Curbelo comes over to close out: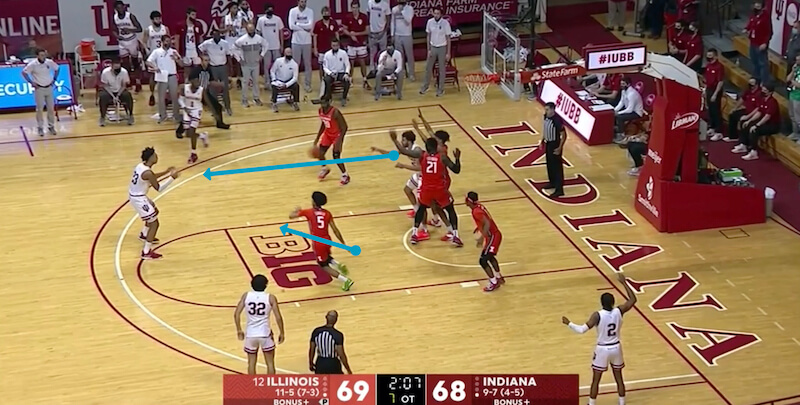 But he ends up stopping short, seemingly goading Jackson-Davis into the shot … which he air-balls by quite a lot: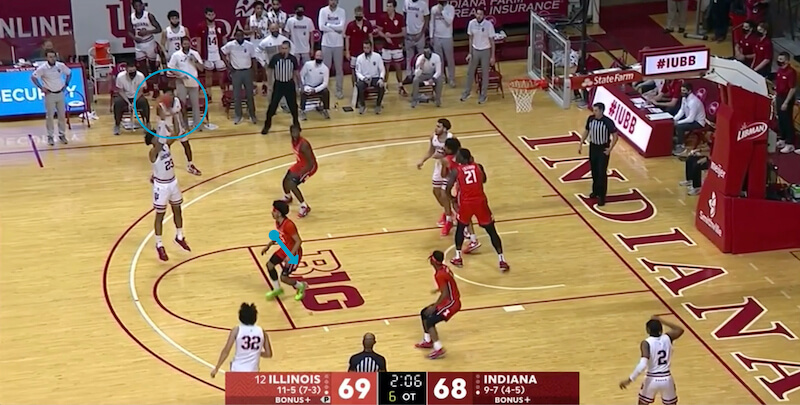 By not paying attention to Jackson-Davis, the Illini were able to give more pressure in the paint. And considering the game Thompson was having, Illinois would much rather have him double-teamed on the block to get the ball out of his hands in exchange for a long 2 from Jackson-Davis. Despite hitting two of these shots earlier in the contest (because the Illini were giving it to him and he took a number of them), the sophomore hasn't been able to knock them down consistently this season and this shot played right into Illinois' hands.
Video:
Filed to: Illinois Fighting Illini