Film Session: Illinois
Here's another ball screen for the Hoosiers with Cockburn primed and ready for the Franklin drive: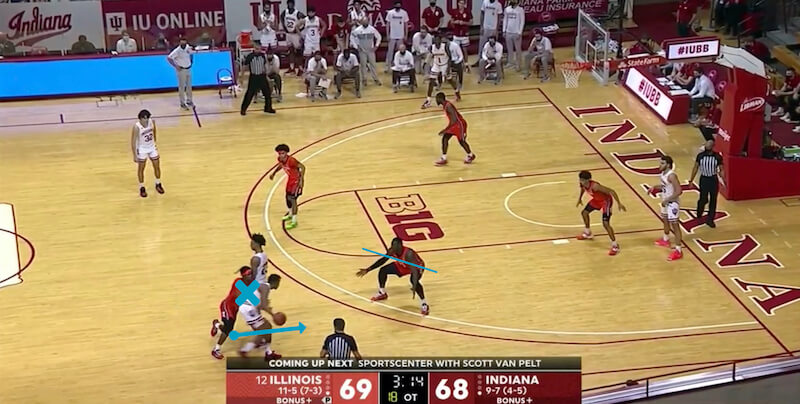 Curbelo comes over on the help for Cockburn. This leaves Galloway open and Franklin rises and makes the pass: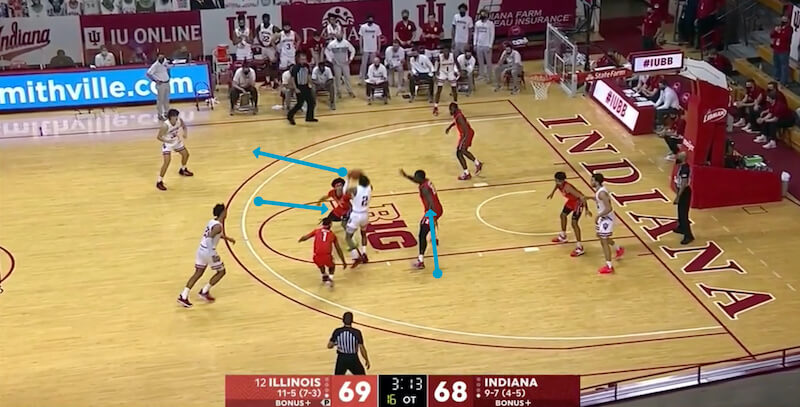 Galloway has plenty of room to rise and fire on Curbelo's closeout: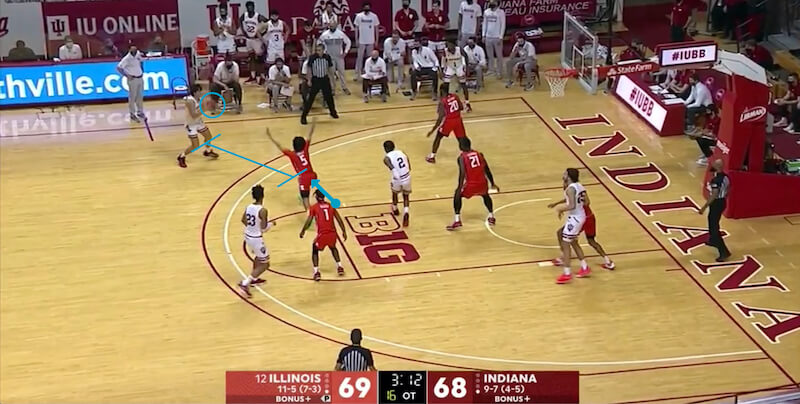 But Galloway doesn't even think about taking the shot. He ends up dribbling around for several seconds before trying to drive on Curbelo. Cockburn leaves Jackson-Davis to help ward off the drive, so Galloway passes to him: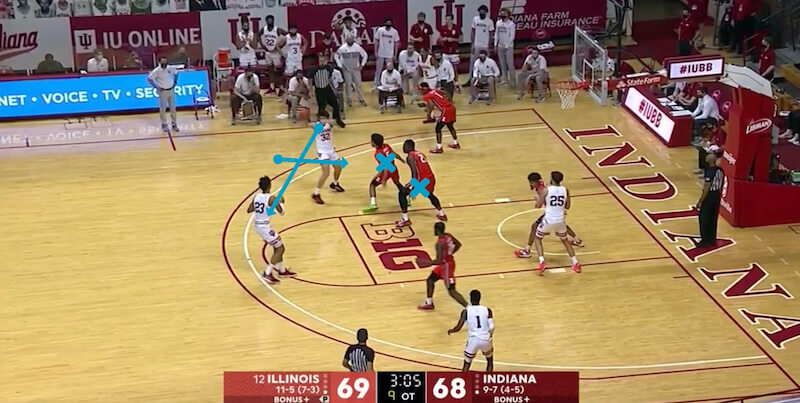 Jackson-Davis simply passes back to Galloway as Curbelo closes out once again: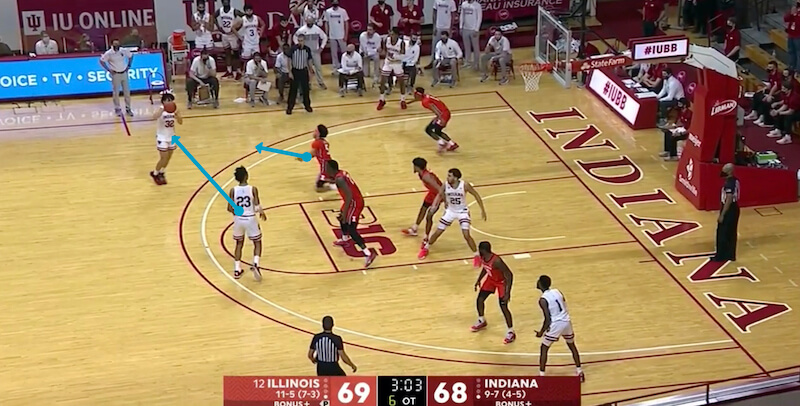 Curbelo curiously opens up for Galloway, giving a driving lane with just six seconds left on the shot clock. Grandison begins to slide over in the paint: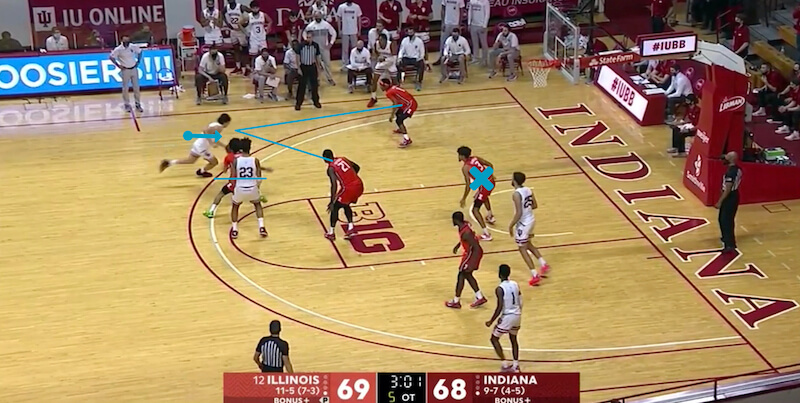 Frazier again stays on Indiana's best shooter in the corner on the drive. With Grandison moving to set up for the charge, Williams slides down off Durham onto Thompson. And Curbelo and Cockburn are both getting tighter to Galloway as he goes up, so three Illini players are right on him: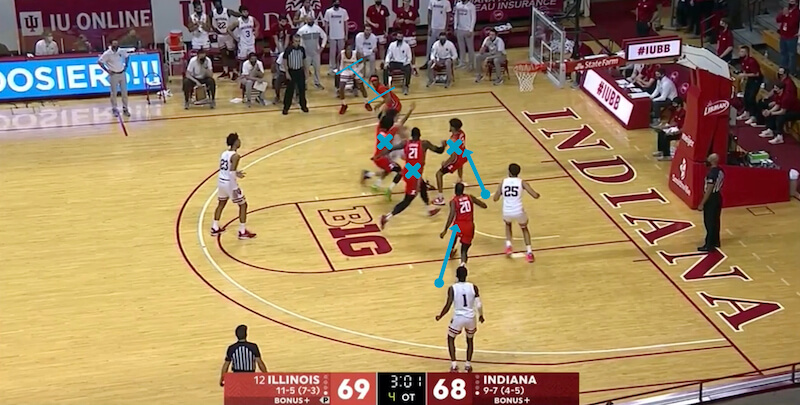 Galloway picks up the charge: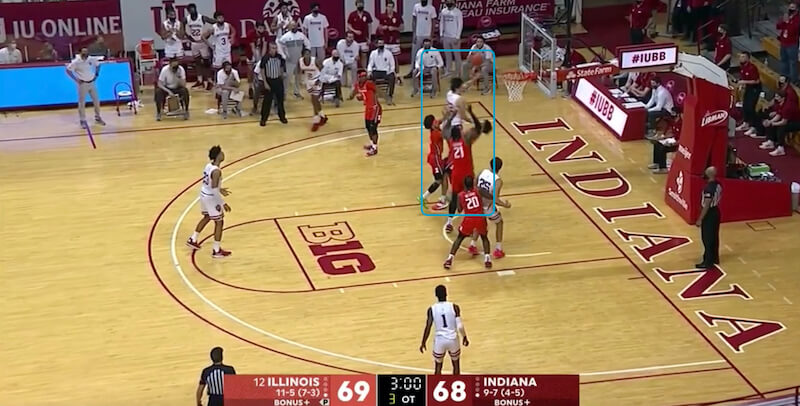 Galloway is shooting just 4-of-23 from 3-point range on the season and isn't really looking to take them anymore. He's also taken just five shots in his last 52 minutes of game action and is playing with a bad back. So even though Franklin's drive got him a look, it didn't matter because he didn't rise and fire. Curbelo may have felt more emboldened to help on Franklin's drive as a result as well. Galloway has also had more problems scoring at the rim as the season has gone on. That was especially true with three defenders on him here.
Video:
Filed to: Illinois Fighting Illini