Jackson-Davis sets a ball screen for Al Durham. Durham drives left: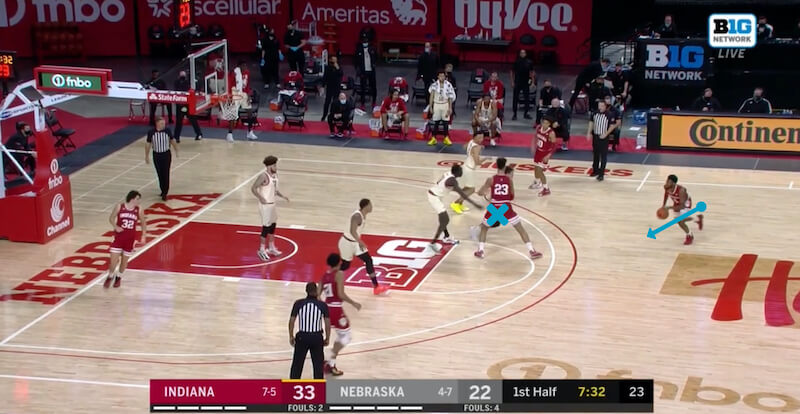 Thorir Thorbjarnarson is able to get around the front of the screen and cuts off Durham's drive. So Durham turns around and spots Phinisee on the right wing as Jackson-Davis rolls: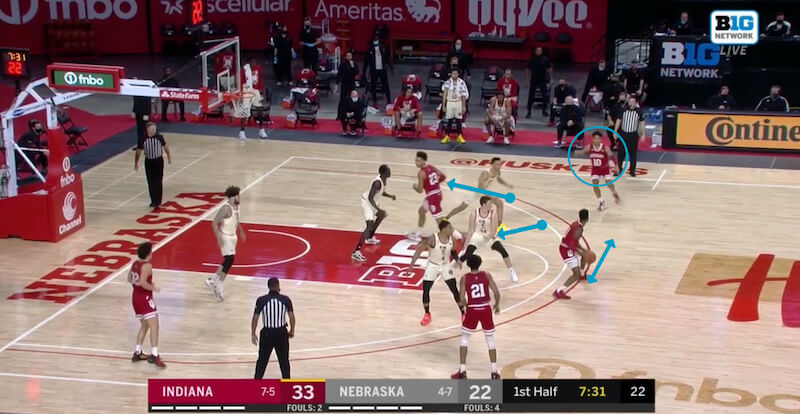 Durham makes the pass to Phinisee as Jackson-Davis begins to post: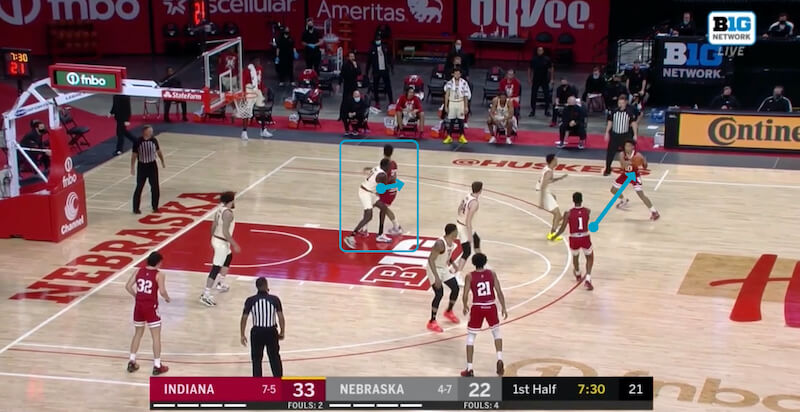 Phinisee makes the pass into Jackson-Davis and Thorbjarnarson comes hard on the double. Teddy Allen moves into the paint behind the action: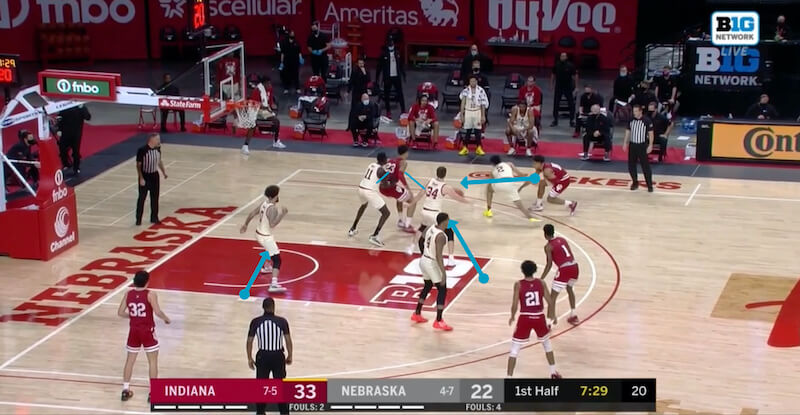 As Jackson-Davis spins out of the double-team, Hunter cuts into the paint, drawing Shamiel Stevenson with him: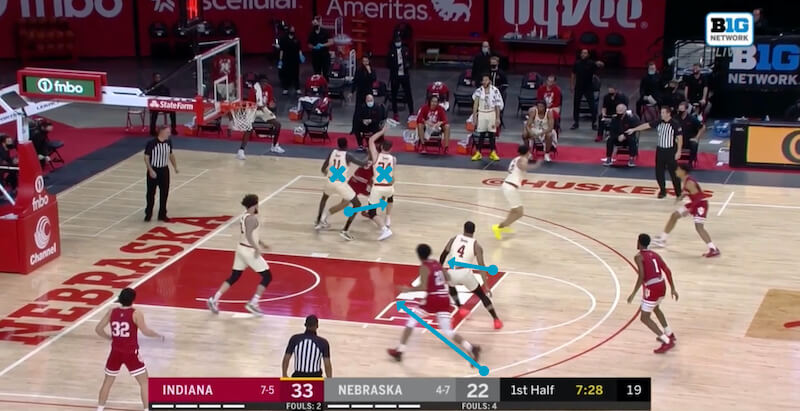 With Hunter being fronted by Stevenson and Allen in the paint, Jackson-Davis turns and makes the pass to Durham near the top of the key. Thorbjarnarson has a ton of ground to make up on a closeout: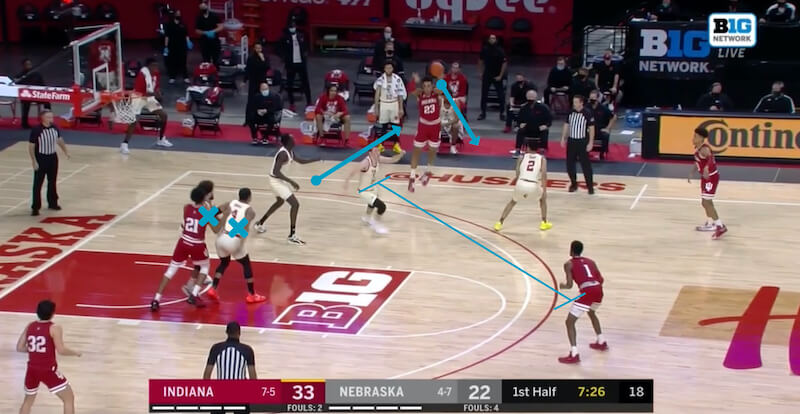 Durham gets the shot off with Thorbjarnarson still on the ground and connects to put the Hoosiers up 14: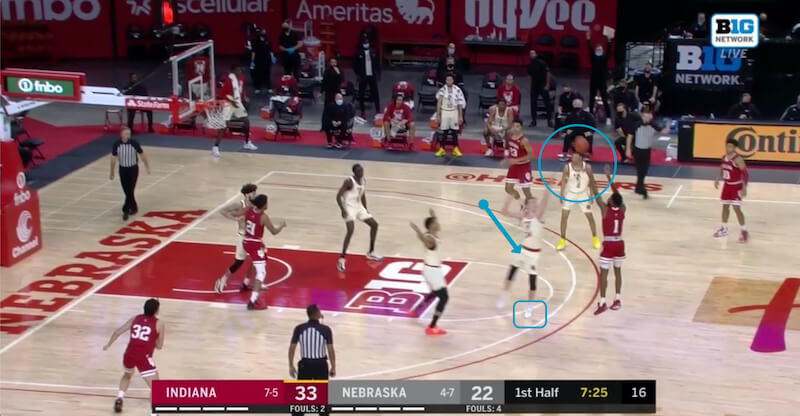 Nebraska's decision to double Jackson-Davis here left Durham a ton of space and he made them pay by converting on this 3-pointer.
Video:
Filed to: Nebraska Cornhuskers, Trayce Jackson-Davis