Phinisee passes ahead to Durham on the left wing as Jackson-Davis sets up on the block: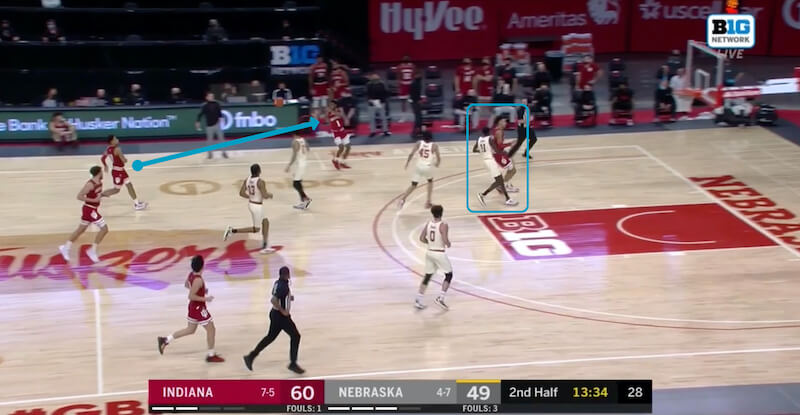 As Durham looks in, Mayen has Jackson-Davis fronted. Derrick Walker has also decided to completely leave Race Thompson to double Jackson-Davis. Thompson calls for the ball: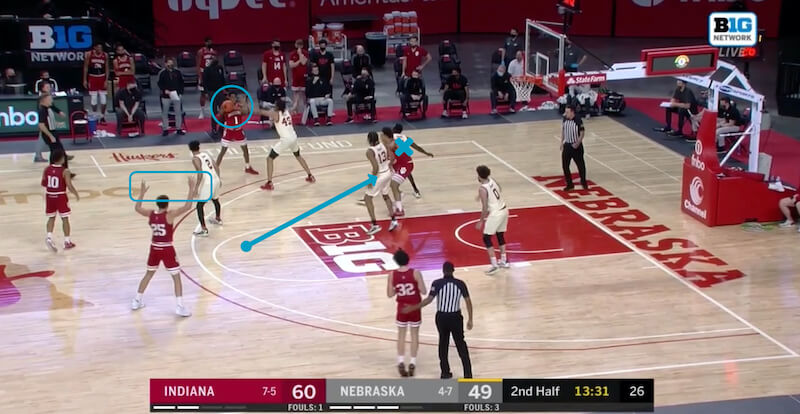 Durham skips the ball to Thompson. Walker turns back to Thompson: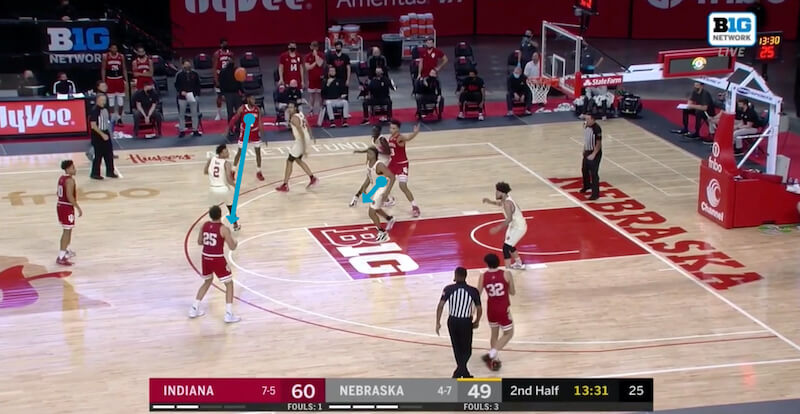 As Thompson catches, Walker doesn't bother closing out hard. Instead, he essentially dares Thompson to shoot. So Thompson does: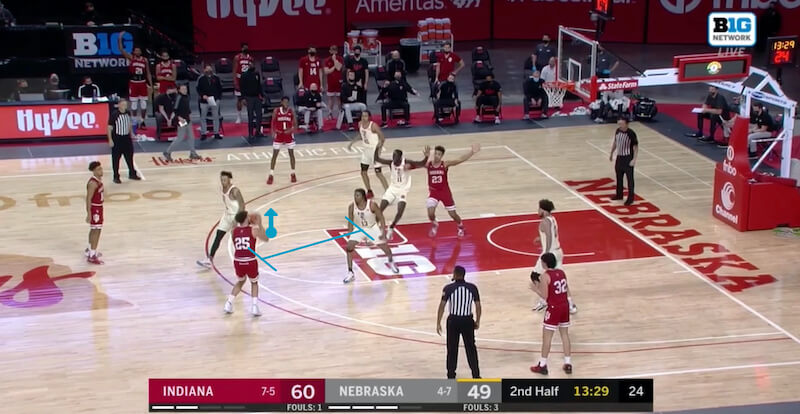 Walker jumps out some on the shot, but it's well short of interfering with Thompson: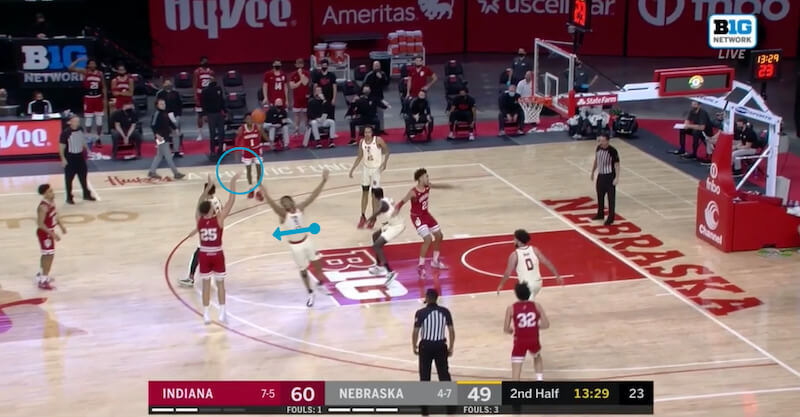 Banton grabs the rebound: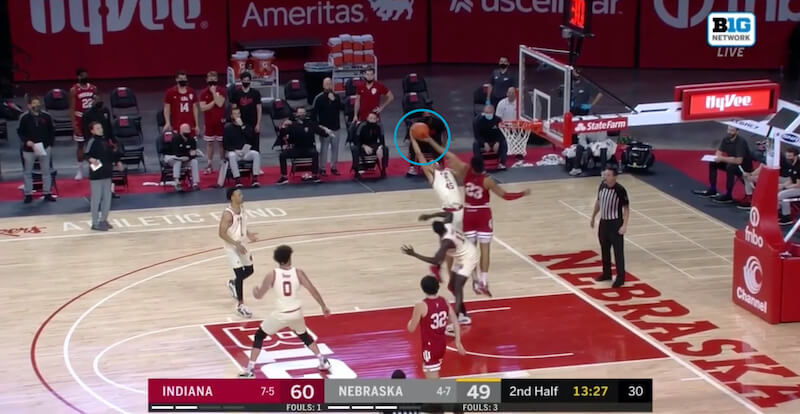 He dribbles ahead and throws a long pass to Walker, who's hustling down the court after the Thompson miss: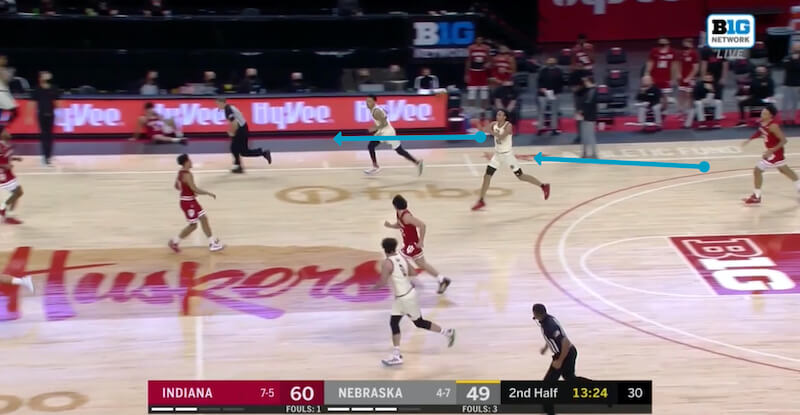 Walker catches with Thompson trailing: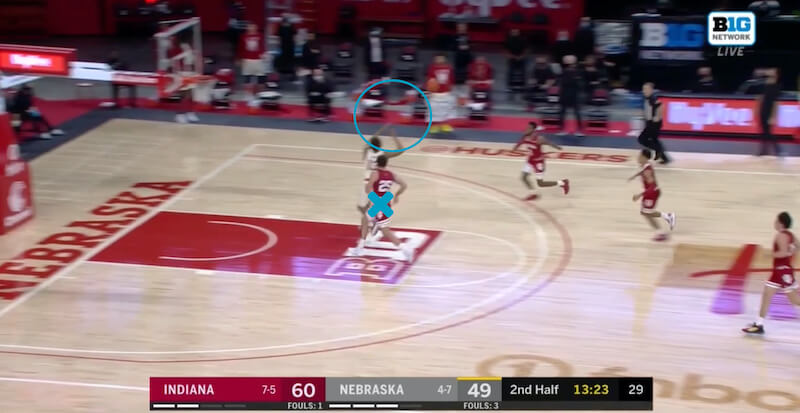 This allows him an opportunity to go 1-on-1 with Thompson on the right low block: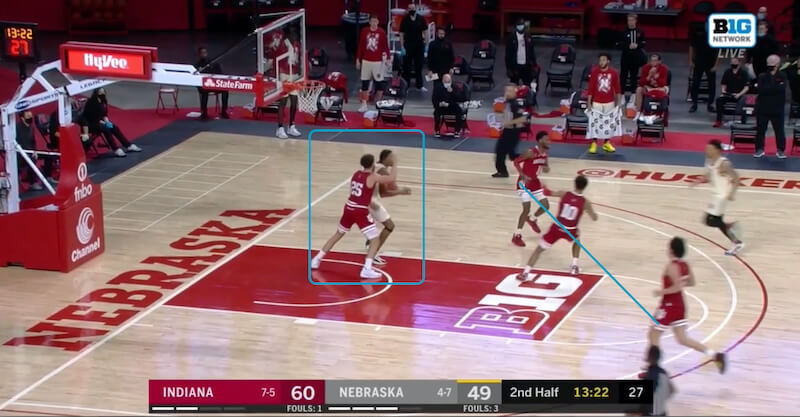 He gets it up and over him for two points: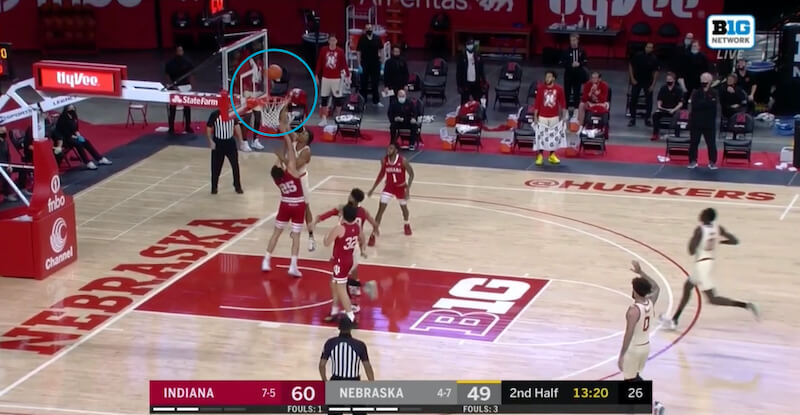 While Thompson is shooting a respectable 33.3 percent on 3-pointers this season, it comes in a limited sample size of just nine attempts. Walker made the gamble here to let Thompson shoot and it paid off with him getting a high-percentage look on the other end.
Video:
Filed to: Nebraska Cornhuskers, Trayce Jackson-Davis