In its loss to the Hoosiers on Sunday night, Nebraska had a defensive plan for Trayce Jackson-Davis. The Cornhuskers chose to throw extra attention at the sophomore, often hard double-teaming him. Jackson-Davis took just eight field-goal attempts, tying a season-low.
With Nebraska leaving space for the rest of Indiana's offense, the Hoosiers found themselves in position for open 3-point looks. In the first half, they cashed in, making 7-of-13 (53.8 percent).
But in the second half, the Cornhuskers appeared to make more of a concerted effort on which Hoosiers they were leaving open when throwing more attention at Jackson-Davis. It sometimes meant daring the likes of Trey Galloway and Race Thompson to take the shot without closing out, reminiscent of a defensive tactic we saw more frequently in the beginning of the Archie Miller era at Indiana. The move coincided with the Hoosiers going cold from deep over the final 20 minutes of action (2-of-11, 18.2 percent).
Those missed 3-pointers sometimes allowed the Cornhuskers a head start in transition, where their fast-paced offense scored buckets on the other end and helped close the gap on the Hoosiers.
We'll take a look at Indiana's success and failures against this scheme in the latest edition of Film Session:
Up nine early in the contest, Jackson-Davis swings the ball to Jerome Hunter. Rob Phinisee cuts through to the paint: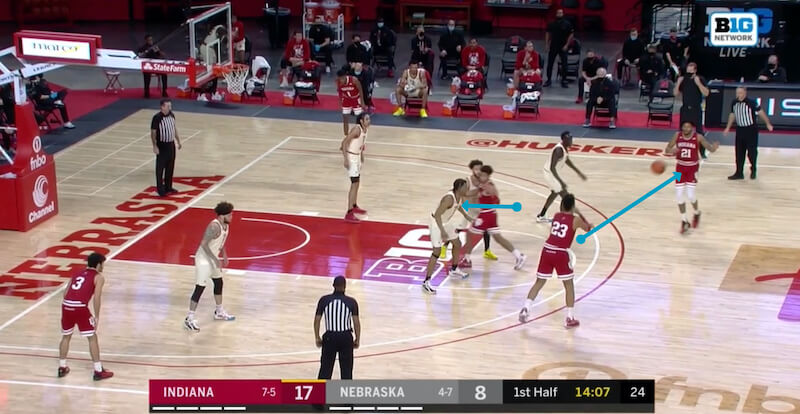 Phinisee sets a back screen for Jackson-Davis and he heads to the right low block. Hunter looks on: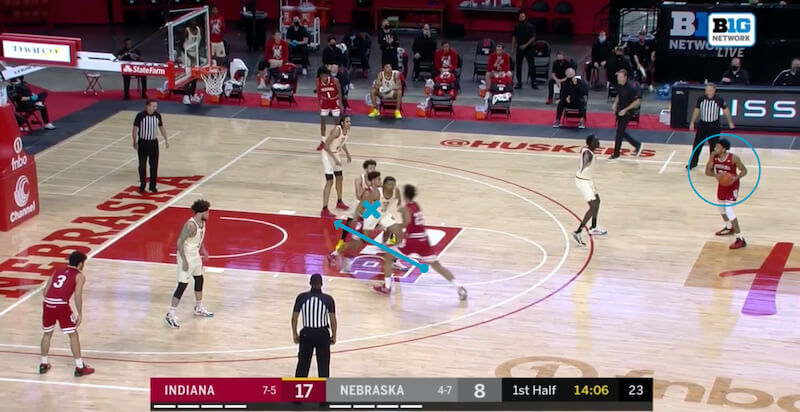 Hunter swings the ball to Phinisee, who popped out to the top of the key. Meanwhile, Jackson-Davis is turning to post up down low: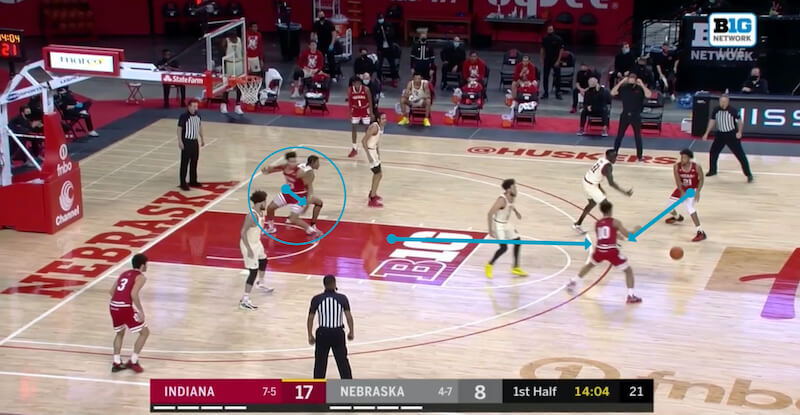 As Jackson-Davis has position in the middle of the paint, the remaining three Nebraska defenders sinch in off their men, including Lat Mayen, who is guarding Hunter on the right wing: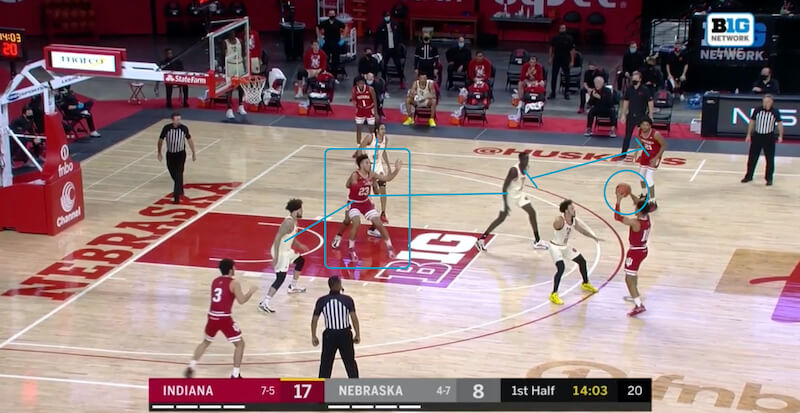 As the defense continues to converge on Jackson-Davis, including Mayen, who is now fully in the paint, Phinisee whips the pass to Hunter: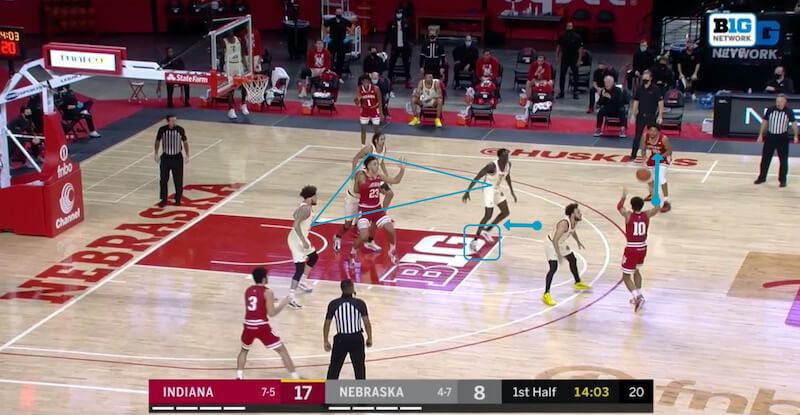 Hunter gets the shot off and hits in rhythm as Mayen still has a foot on the ground on the closeout: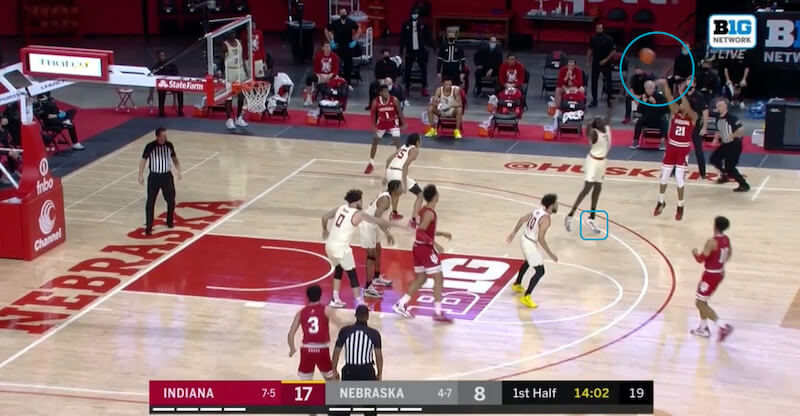 Nothing groundbreaking here. When the defense moved to Jackson-Davis, Phinisee found an open Hunter for the score. Hunter is now shooting a solid 36.4 percent (12-of-33) on 3-pointers this season, showing confidence in his shot.
Video:
Filed to: Nebraska Cornhuskers, Trayce Jackson-Davis