Film Session: Nebraska
Now in the second half, we see a familiar set from the Hoosiers. Durham fakes taking a baseline screen from Galloway and instead cuts towards the wing to receive a down screen from Jackson-Davis. Phinisee has the ball up top: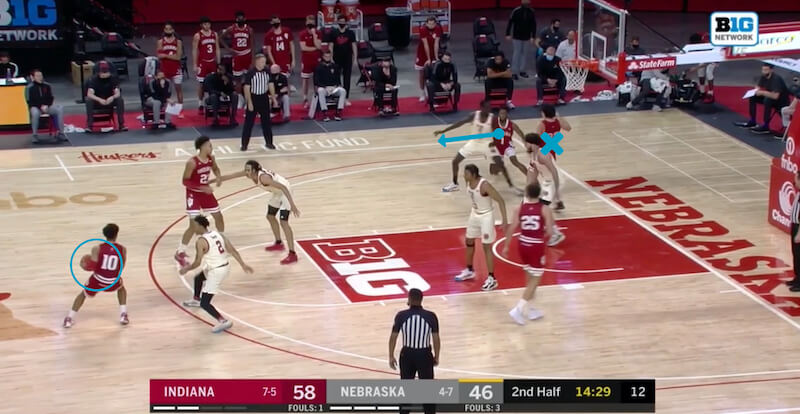 As Durham catches the ball off the screen, Dalano Banton switches out onto him: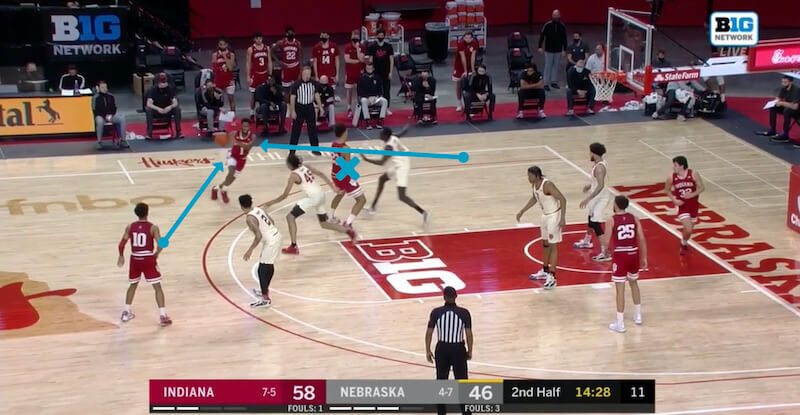 Mayen then makes a curious decision to leave Jackson-Davis as Durham takes Banton right. Allen sees the scene unfolding under the basket as Galloway moves away from him: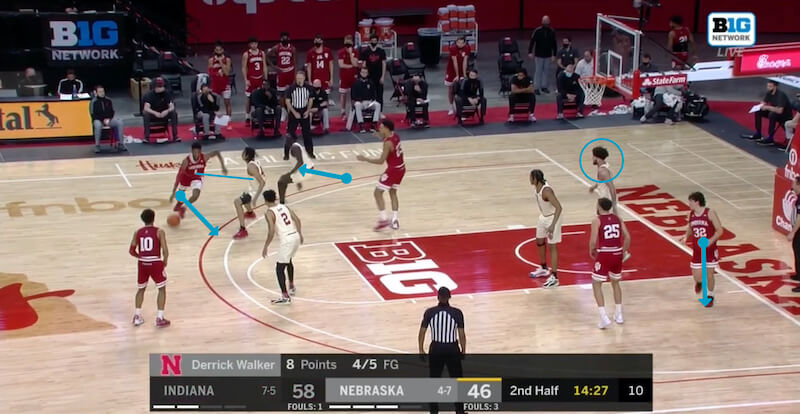 As Durham gets into the paint, Allen sticks with Jackson-Davis. This allows Galloway to leak out to the right corner. Mayen begins to recover back to Jackson-Davis as he looks for the ball: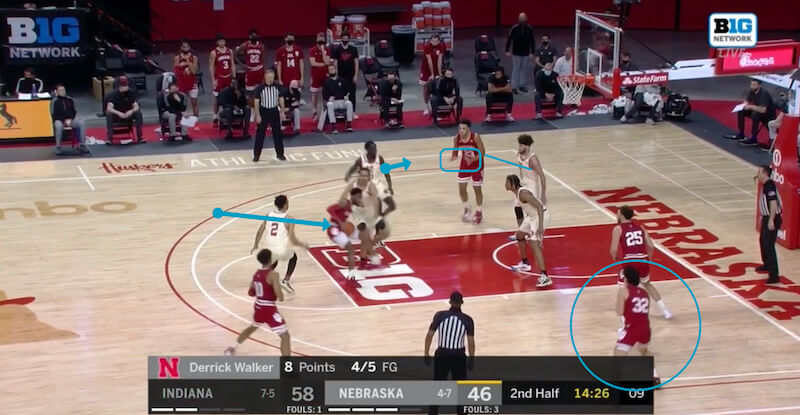 Durham threads the pass to Galloway in the corner. On the catch, Allen now has Jackson-Davis fronted: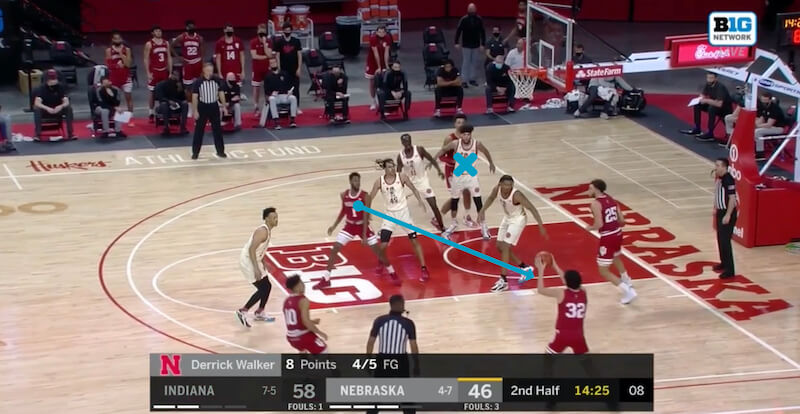 As Galloway rises for the shot, Nebraska pays him no mind. The three closest defenders don't bother moving to him or closing out on the shot: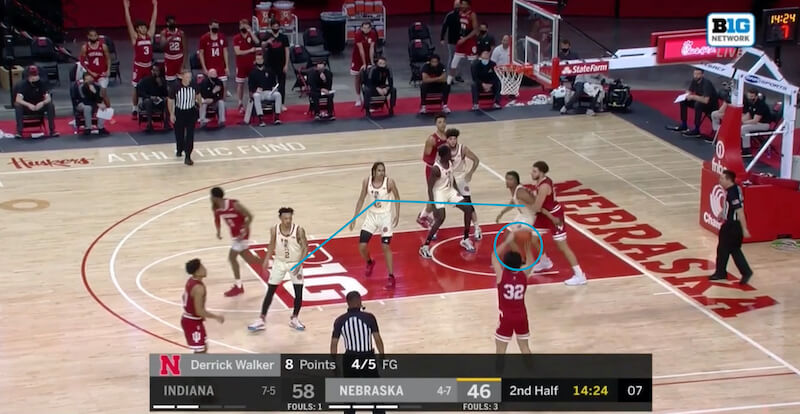 Galloway's 3-point attempt misses and the long rebound lands with Trey McGowens. He's immediately on the move: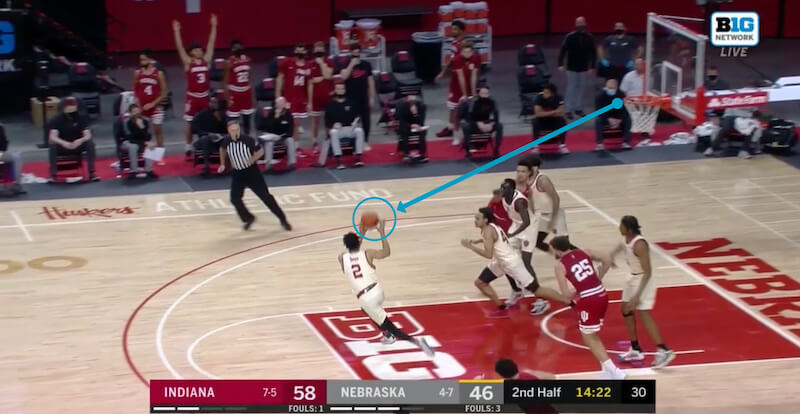 As McGowens gets up the court, Durham and Phinisee stop a move to the basket. So McGowens slows up as Allen and Mayen trail behind: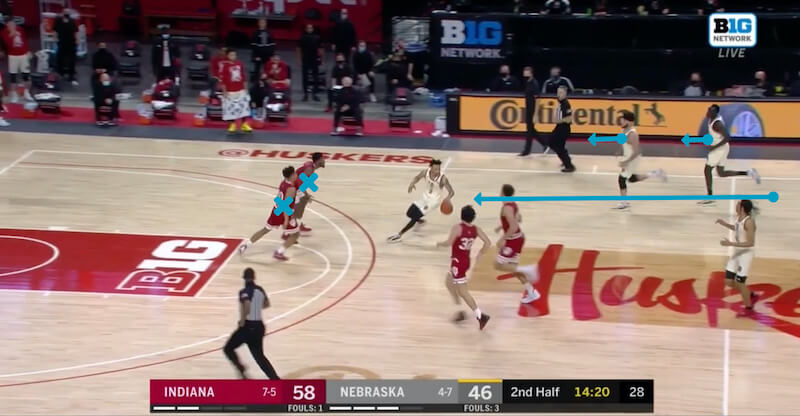 McGowens shovels to Mayen as Allen gets a body on Durham: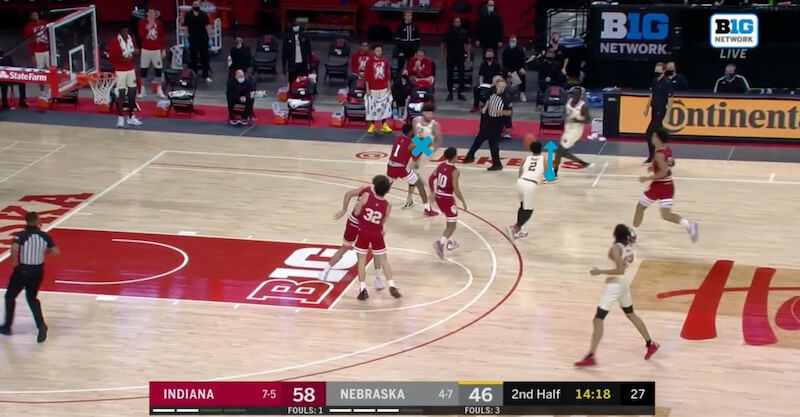 Jackson-Davis has a decent challenge on Mayen's shot, but at 6-foot-9, he's able to get the shot up and over him to knock in the triple and pull the Cornhuskers within single digits: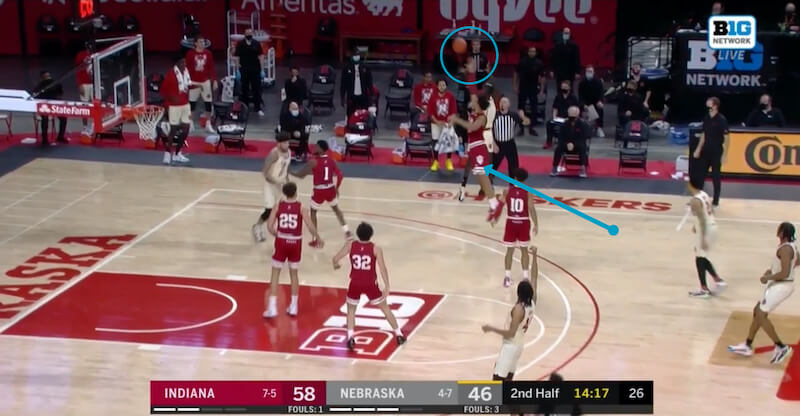 For all Galloway has shown as a freshman, his 3-point shooting has been a weakness. He's connecting on just 18.2 percent (4-of-22) this season. Nebraska turned his poor shooting into a runout here, ending with a Mayen triple, who was 5-of-6 from distance after knocking this one down at this point in the contest.
Video:
Filed to: Nebraska Cornhuskers, Trayce Jackson-Davis