Wayne Radford, member of IU's 1976 national championship team, passes away at age 64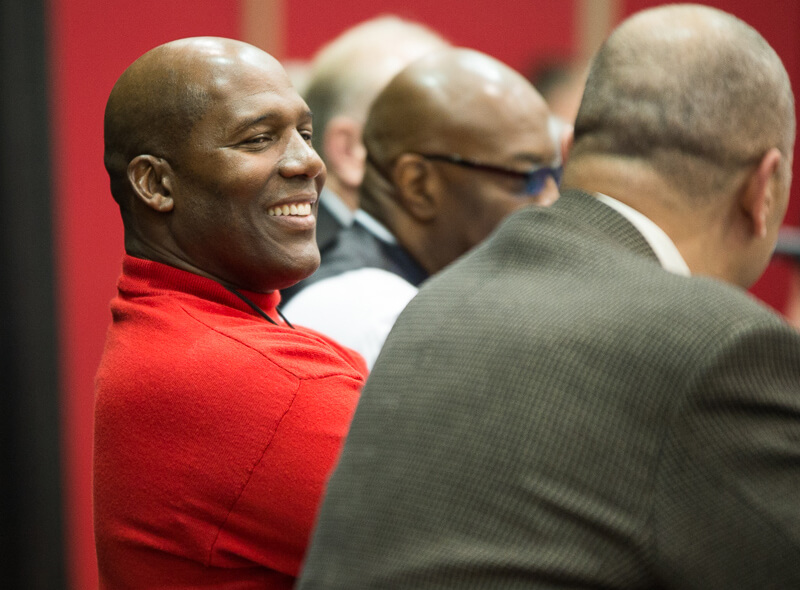 Wayne Radford, a member of IU's undefeated 1976 national championship team, has passed away at the age of 64.
Indiana athletic director Scott Dolson released the following statement this morning:
"The IU Athletics family is heartbroken about the passing of Wayne Radford. Wayne was an outstanding student-athlete and a key member of some of our basketball program's all-time great teams in the 1970s. He was also one of our most involved and passionate alums for more than four decades, an active Varsity Club member who made an enormous contribution to our department as a member of our Varsity Club National Board of Directors.
"Wayne did all of that because he loved IU and IU Athletics, and he was committed to making a difference on behalf of our student-athletes. Our thoughts and prayers go out to Kathy and the entire Radford family."
A native of Indianapolis who played at Arlington High School, Radford averaged 8.7 points, 2.7 rebounds and 1.5 assists over a four-year career for the Hoosiers.
Indiana's team MVP in 1978, Radford averaged 15.6 points per game as a senior for the Hoosiers and made 57.9 percent of his field goal attempts.
Radford scored 1,307 points in his high school career at Arlington and was inducted to the Indiana basketball Hall of Fame in 2009. He led Arlington to a city tournament championship in the 1971-72 season and was named an Indiana All-Star in 1974.
Radford was the No. 27 pick in the 1978 NBA draft by the Indiana Pacers. He was a Varsity Club National Board Member and a member of the IUAA.
1. Our entire program is deeply saddened to learn of the passing of Wayne Radford. He embodied everything you would want to see in an IU basketball player. He was a champion in life and on the court.

— Arch Miller (@Archie_Miller) January 11, 2021
We regret to have learned of the passing of @HoopsHall inductee Wayne Radford. Leading Ipls. Arlington H.S. to their 1st city, sectional and only @IHSAA1 regional title, he was a reserve on @IndianaMBB undefeated 1976 National Champions, team MVP as senior & played for @Pacers ? pic.twitter.com/0m2GOUrfYF

— Indiana Basketball HOF (@HoopsHall) January 11, 2021
The Indianapolis native will be greatly missed. https://t.co/ePsgaGwrI1

— Indiana Basketball (@IndianaMBB) January 11, 2021
Filed to: Wayne Radford