Film Session: Maryland
After a first half spent missing 3-pointers and often failing to gain an advantage on offense, the Hoosiers flipped the script in the second half against Maryland. It led to a much more efficient outcome (.67 vs. 1.29 points per possession) and propelled them to a valuable conference victory.
So how did the Hoosiers do it? Trayce Jackson-Davis' 17 points were big. As was a focus on offensive rebounding. But Indiana was also more simple and deliberate with exploiting Maryland's switch-everything strategy on defense. And when the Terps chose not to switch and stay home on screens featuring Jackson-Davis as the screener, Indiana took advantage there, too. The Hoosiers also screened the top of Maryland's zone instead of passing around the perimeter to little effect like we saw at times in the first half, leading to a look at the rim.
As they gained more advantages, the Hoosiers also found themselves at the line at a much higher rate, crucial in a game they struggled to shoot from deep. After just four first half trips, Indiana shot 14 free throws in the second half and made 12 of them (85.7 percent).
We'll take a look at five second-half offensive possessions highlighting the above in the latest edition of Film Session:
Early in the half with Indiana down nine, Rob Phinisee passes to Trey Galloway at the top of the key: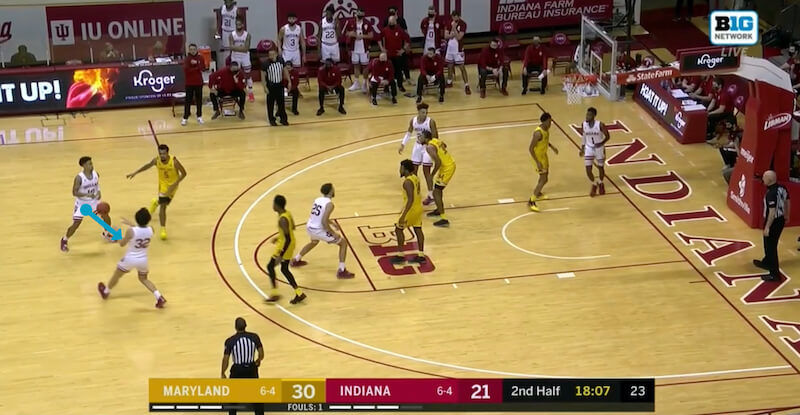 Under the basket, Al Durham fakes to the right to take a screen from Race Thompson and heads back left, where Jackson-Davis is set up for a down screen: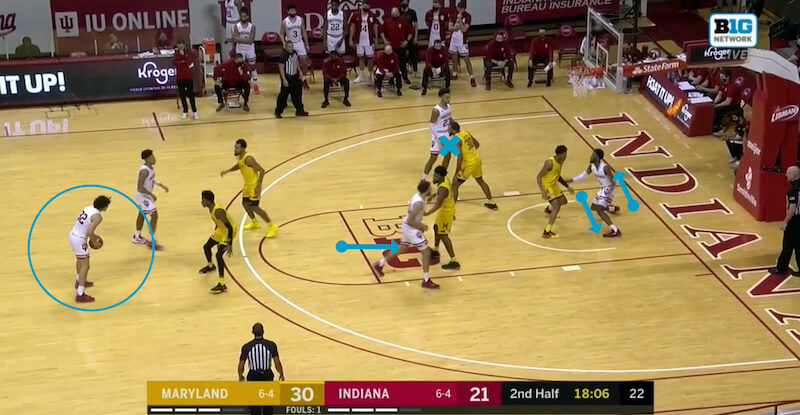 Jackson-Davis hits Aaron Wiggins with the screen as Durham curls around it. Galloways dribbles left: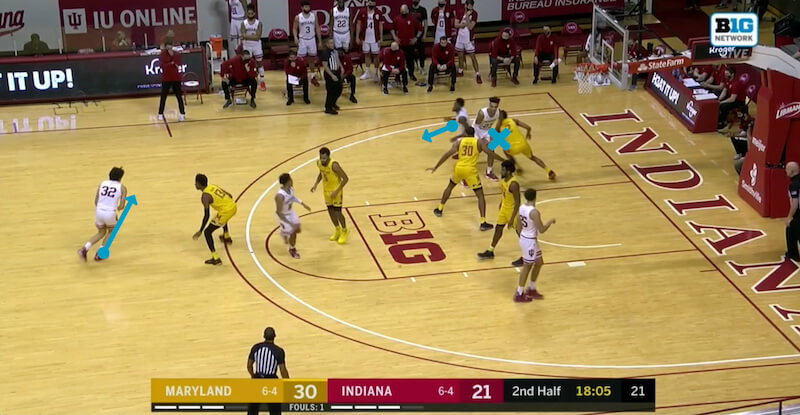 Galloway hits Durham with the pass. Normally, Maryland would simply switch on this down screen to stop Durham's drive. But Maryland chose not to switch on screens involving Indiana's star, where a mismatch onto a smaller defender could make him even more deadly. So Wiggins continues to trail Durham as Galin Smith stays home on Jackson-Davis: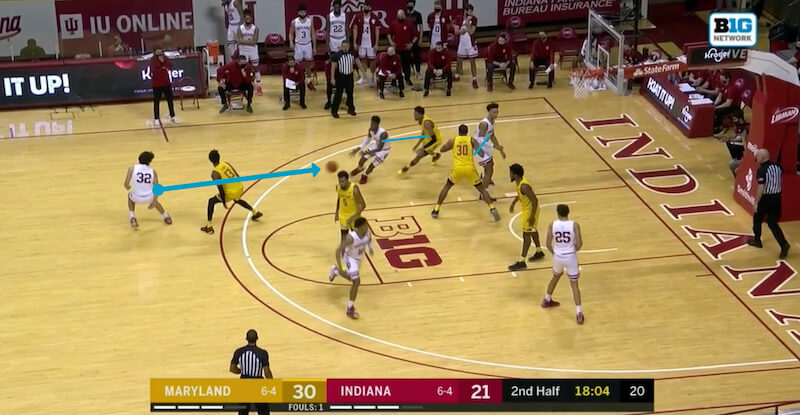 With Smith tight on Jackson-Davis, this allows Durham a gap into the lane and he keeps coming: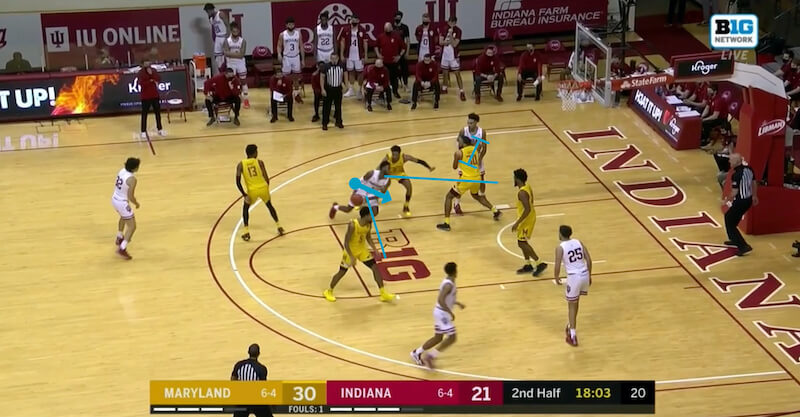 Donta Scott stunts over for split second but then moves back to Race Thompson. So Durham simply keeps moving to the basket and gets fouled by Wiggins on the shot: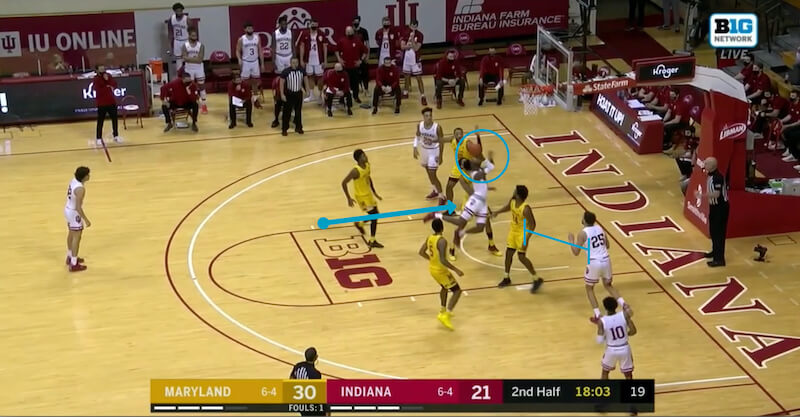 Durham made both shots at the line, so this possession was as fruitful as a made bucket. This isn't necessarily anything new or that complex from the Hoosiers. Here's a nearly identical set featuring Durham against Minnesota last season. But this simple action plays to the senior's strength, especially when Indiana knew Smith wouldn't switch to stop the drive.
Video:
Filed to: Maryland Terrapins