News and notes from Archie Miller's radio show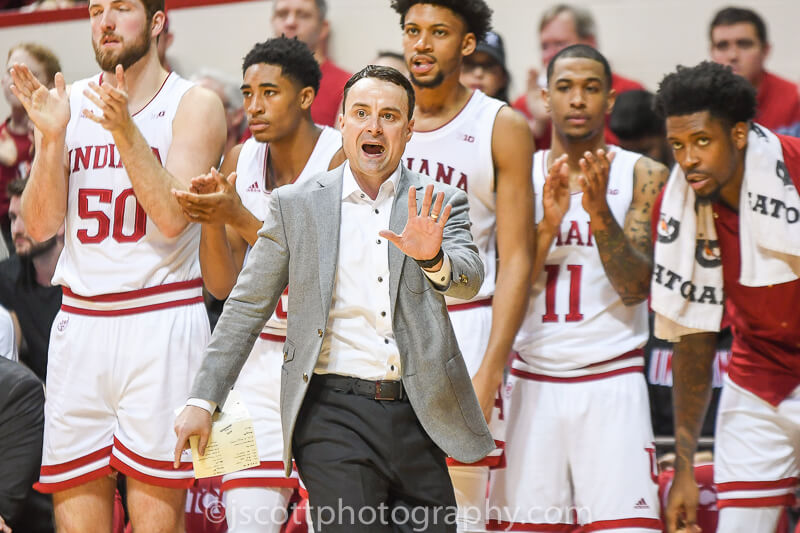 "Inside IU Basketball with Archie Miller" returned Monday night with play-by-play announcer Don Fischer. Miller discussed IU's losses to Northwestern and Illinois, as well as previewed Wednesday's game against Penn State.
– Miller opened by saying that Northwestern "really took our confidence away defensively." Miller pointed out that the Hoosiers didn't have a defensive presence all game, despite relying on it a majority of the season.
– Offensively, Miller pointed to turnovers as the biggest flaw. "We didn't deserve to win the game," Miller said. He also mentioned that IU gave up a 54-50 lead down the stretch.
– Miller said that Trayce Jackson-Davis struggled last week despite that "established that he's one the best players in the country." Miller said he wasn't able to energize the team.
– Against Illinois, Miller was happy with the number of turnovers and his team's defensive effort. "We were good enough to win the game," Miller said. He said that it came down to 50/50 balls and big plays by Ayo Dosunmu.
– Over the past few days, Miller stressed to his team that they have to be able to finish games in the final minutes. "You have to be on it for 40," Miller said. He said performances down the stretch were the difference in the last two games.
– Miller compared the Illinois game to the Florida State, saying they're both talented teams where it came down to the wire on the road. Miller said that Illinois made the plays in the crunch time. He singled out a defensive play that Illinois guard Andre Curbelo made in the last few minutes as a key moment. "You got to find some ways to win," Miller said.
– Overall, though, Miller liked the response after the loss to Northwestern. Miller said IU was able to cut down on the silly turnovers against Illinois. However, he wanted to see a little bit more physicality out of his players on the offensive end.
– On Ayo Dosunmu, Miller said: "He's a dominant, dominant player with his right hand." Miller praised Dosunmu's strength and quickness, but said IU did a good job bottling him up for a majority of the game. However, Indiana's defense broke down against Dosunmu late in the last ten minutes.
– On the veteran backcourt Miller said: "Rob and Al have got get rolling… Both guys are not playing their best." Miller said that confidence is a factor with Rob and he's at his best in transition. Miller asked more from Durham on the offensive end, too.
– Regarding the team's depth, Miller said that he expects the freshmen to play more, but noted that the biggest concern for all of them is production on the defensive end. He said the biggest adjustment against Big Ten opponents is the physicality.
– Indiana takes on Penn State on Wednesday and Miller said IU has to have the mindset that their "backs are against the wall." Miller said that the Nittany Lions can go on "serious runs" because of their high-level shooters. "They're way more difficult to guard this season." Miller pointed out that Penn State plays with pace and physicality. "We definitely have our work cut out on Wednesday."
– After the loss to Northwestern, Miller said he gave some time for the players to be with their families before they practiced on Christmas in Champaign, Illinois. Mentally, Miller said he feels the team has recouped. "We have our head screwed right."
– Miller singled out Armaan Franklin and Trey Galloway as guys he's been impressed with. "Trey's not afraid… He has a toughness about him… He will take it right into the fire," Miller said. He noted that a lot of Franklin's open looks have come off of Galloway's ability to drive and kick. "We're dependant on Armaan to bring offense to the table."
– On Joey Brunk, who still hasn't played this season due to a back injury, Miller said IU is missing his pressure on defense, rebounding ability and low post presence. In Brunk's absence Miller said: "without a doubt, we're counting on Jerome to give us more." Miller said Hunter had his best practice of the season on Monday.
Filed to: Archie Miller