Film Session: Tennessee Tech
Despite coming in with the lowest recruiting ranking out of Indiana's incoming class, Trey Galloway outshined all his freshmen counterparts in his Wednesday night Hoosier debut.
No. 32 showed a strong instinct for getting out ahead of the pack in transition and scoring in a variety of ways once the ball was advanced to him, finishing with 13 points on 6-of-9 shooting. Five of those baskets came in transition.
We'll take a look at all his scores in the inaugural edition of Film Session for the 2020-2021 season:
Austin Harvell moves from right the left on the right wing as Al Durham gets hit with a ball screen. It looks like Marcus Hopkins is about to set another screen for Harvell and Race Thompson anticipates that: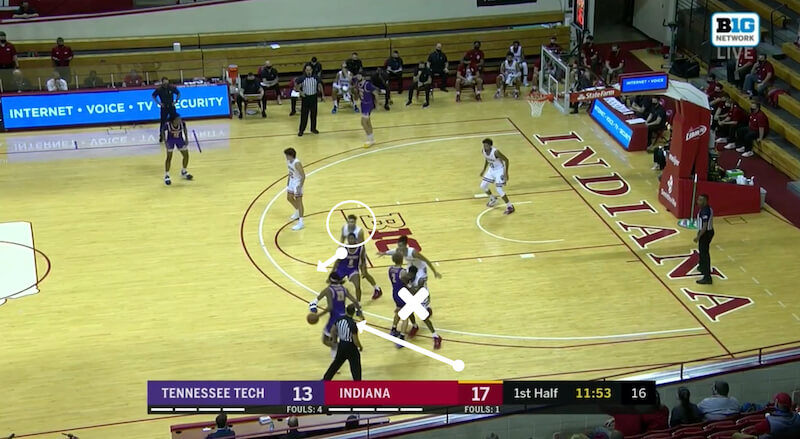 But Hopkins slips the screen and Harvell makes the pass. Jerome Hunter is in position on the weak side for help: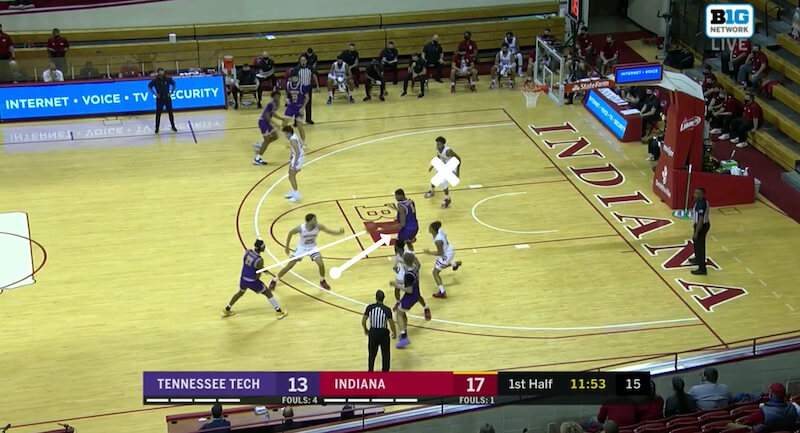 Hopkins fumbles the pass and Hunter picks it up as Galloway looks on: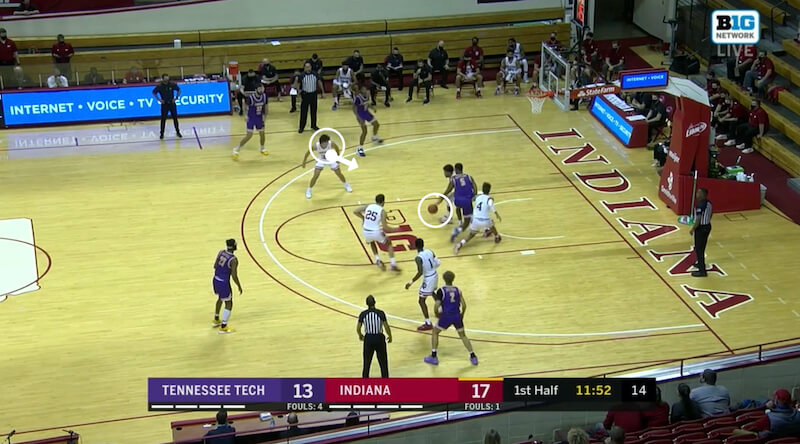 Hunter advances the ball as Galloway fills space on the right side of the court. Hunter finds him with a pass: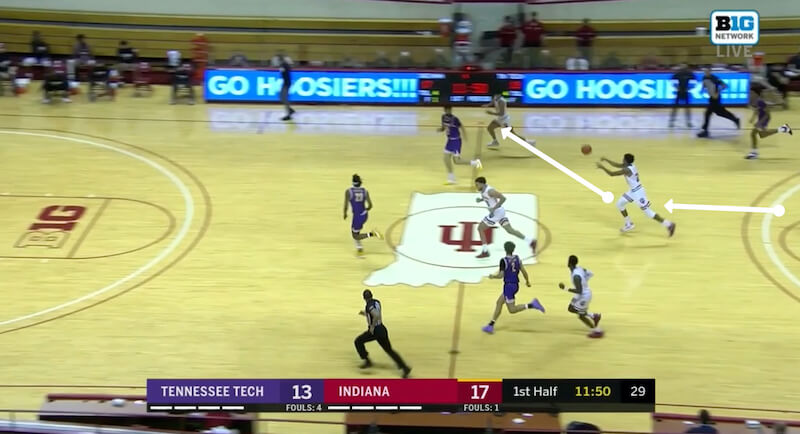 Galloway gets by one Golden Eagle, but Harvell has a bit of an angle on him as he approaches the basket: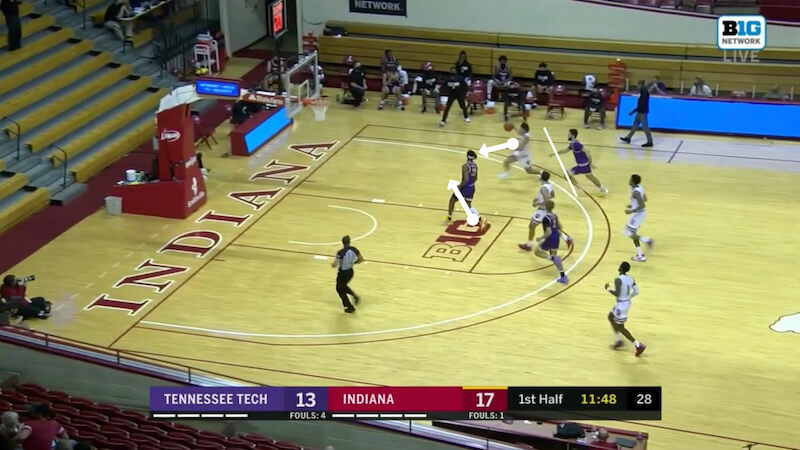 Galloway is able to absorb the contact from Harvell and keep enough body control to make the basket, getting fouled in the process. He hit the ensuing free throw to complete the 3-point play: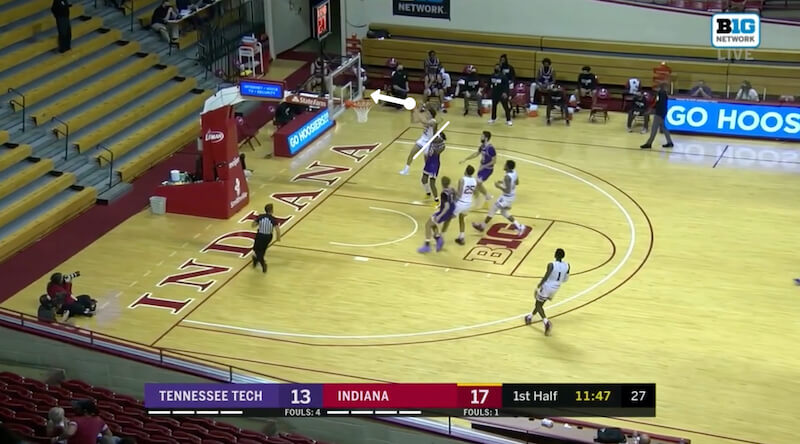 Nice work by Galloway here to play through the contact without flinching to keep his chin on the rim for the score.
Video:
Filed to: Tennessee Tech Golden Eagles, Trey Galloway