Film Session: Tennessee Tech
Jackson-Davis gets beat on a shot fake by Davidson and Davidson advances into the lane. Galloway helps on Davidson, leaving White Jr. open in the right corner. Davidson makes the pass: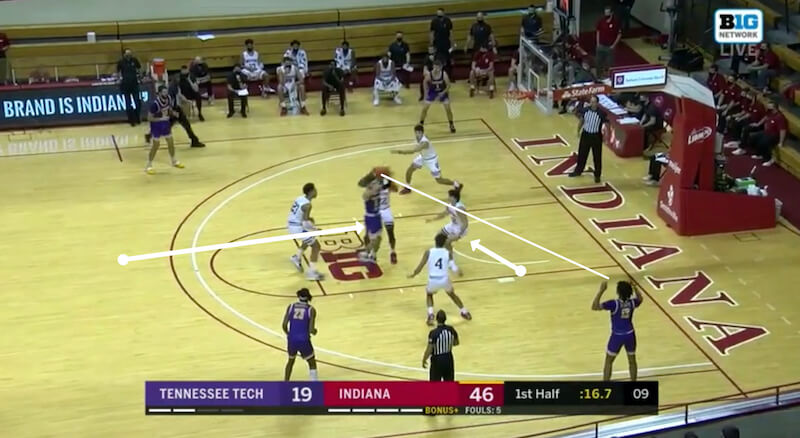 Galloway recovers back out for a close out, but it's a bit half-hearted. He's moving up the court as he gets a hand up, anticipating a leak out on a miss: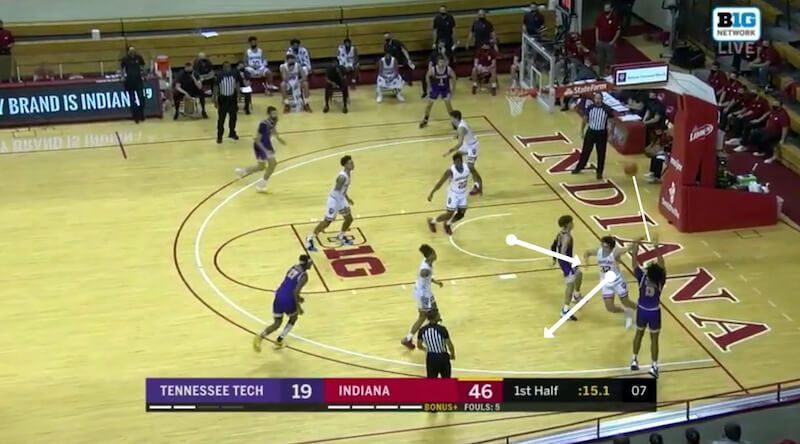 It pays off as the shot rebounds long to Leal. Leal immediately spots Galloway: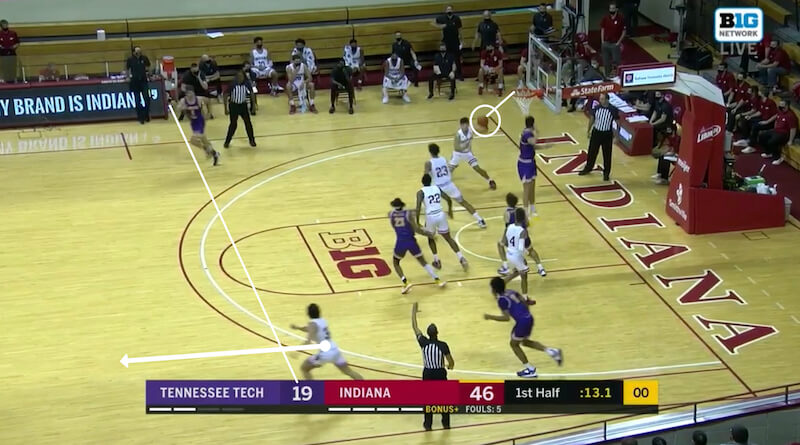 He dribbles and makes the pass ahead to Galloway, who is just ahead of the Golden Eagle defense: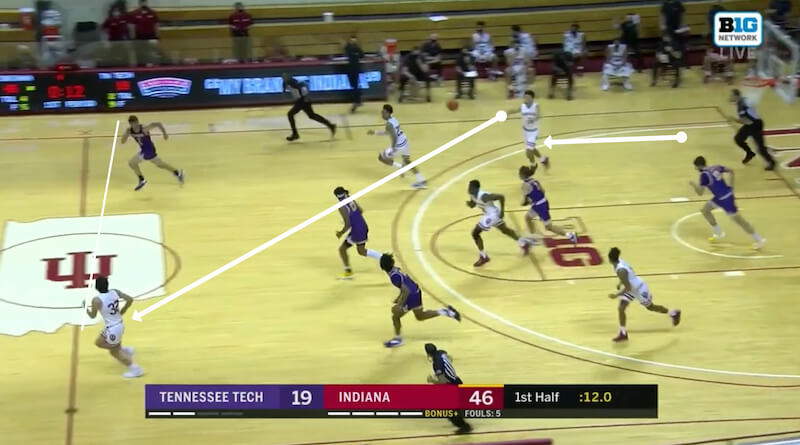 Galloway makes a nifty move under the basket and around the defender as they converge at the hoop: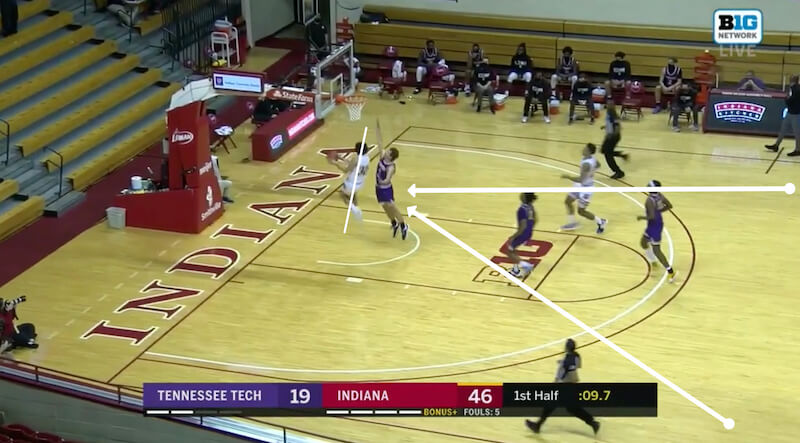 And scores on an acrobatic move on the other side of the hoop: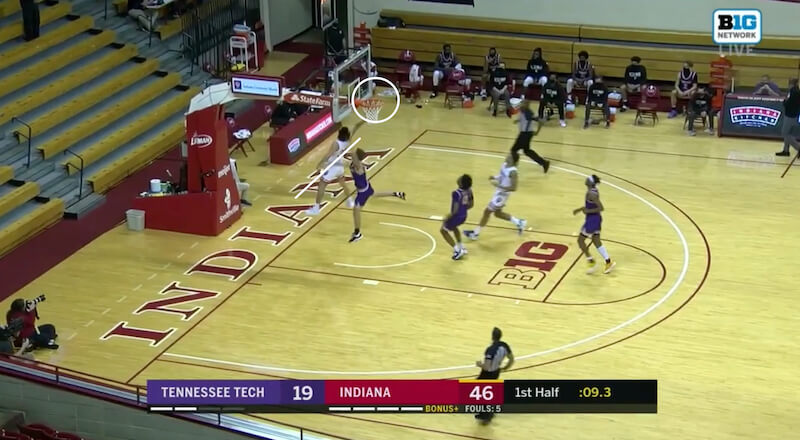 Great athleticism and body control from Galloway here on this score.
Video:
Filed to: Tennessee Tech Golden Eagles, Trey Galloway