6-Banner Sunday: Five-star Aminu Mohammed's journey and the destination he's chasing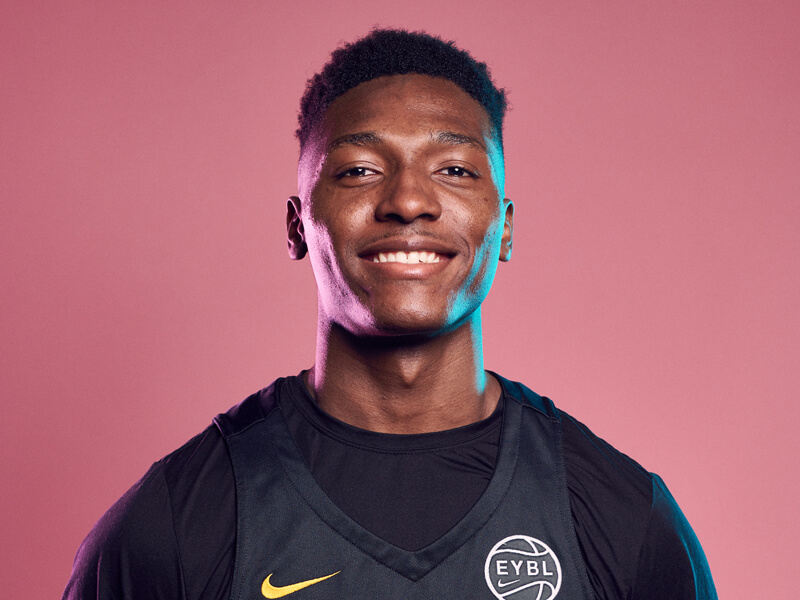 6-Banner Sunday is Inside the Hall's weekly newsletter in partnership with The Assembly Call. More than 7,000 Indiana fans receive the newsletter each week. In addition to appearing each week on the site, you can also opt to receive 6-Banner Sunday by email. A form to subscribe via email is available at the bottom of this week's 6-Banner Sunday.
Welcome to another edition of 6-Banner Sunday, a joint production between The Assembly Call and Inside the Hall where we highlight the five most essential IU basketball stories of the past week, plus take a look at how the other IU sports programs are doing.
After the Big Ten announced it would resume a fall football slate last week, it hasn't taken long for others to follow suit. The Pac-12, as well as the Mountain West conference, both decided to bring back football this autumn after originally postponing it to the spring. And we're currently less than one month away from Indiana football's opener against Penn State in Bloomington.
And as Big Ten football inches closer, the excitement around college basketball is slowly beginning to mount. Last week, an official start date of Nov. 25 was announced. This week, safety protocols were released by the NCAA, stating that programs are to administer three tests per week on non-consecutive days.
Preseason predictions have begun to pop up, too. Indiana point guard Khristian Lander was included in Jon Rothstein's list of 25 impact freshman. Rothstein also ranked the Big Ten as the toughest conference in the country this season. This week's edition of Assembly Call radio, which featured IU journalism professor and Crimson Cast podcaster Galen Clavio, discussed some of the early season rankings.
In this week's recruiting news, Inside the Hall released a feature on 2021 five-star small forward Aminu Mohammed. When he was 14 years old, Mohammed moved from Nigeria to the U.S., and the story chronicles his ascent to becoming one of the most dynamic high school players in the country.
• Aminu Mohammed's journey and the destination he's chasing
• Romeo Langford sidelined for remainder of the season
• Father of former IU star Damon Bailey killed in motorcycle accident
• Other college basketball news
• Indiana University COVID-19 update
• Hoosier Sports Roundup
Banner #1
Aminu Mohammed's journey and the destination he's chasing
Among the most important recruiting targets for Indiana is 2021 five-star small forward Aminu Mohammed.
When Mohammed was 14 years old, he moved from Nigeria to the U.S. He had to adjust to a new culture hundreds of miles away from where he grew up. He hasn't been back to Nigeria since he left.
Mohammed quickly realized that basketball in the U.S. was much more physical than he was accustomed to. His skill set wasn't as developed as a majority of kids his age. But Mohammed is a fast learner and grew into one of the most talented prospects in the country. He's currently the No.14 player in the nation, according to the 247Composite.
Indiana offered Mohammed in the summer of 2019 and he visited Assembly Hall last winter for the game against Maryland. The Hoosiers are considered one of the favorites in Mohammed's recruitment, with the lone crystal ball entry predicting him to land in Bloomington. With Al Durham graduating after this season, Mohammed would be an instant impact player to fill that void. As or right now, he's eyeing a decision this winter.
Banner #2
Romeo Langford sidelined for remainder of the season
Former Indiana guard Romeo Langford had his rookie season with the Boston Celtics cut short after undergoing wrist surgery on Tuesday, the latest in a long line of ailments for him. The procedure repaired the scapholunate ligament in his right wrist.
After being selected 14th in last year's NBA draft, Langford appeared in 32 games for the Celtics during the regular season. He averaged 2.5 points in just over 11 minutes per game, while shooting 35 percent from the field and 18.5 percent from beyond the arc. In the postseason, Langford played in seven games, averaging 1.4 points and 0.4 rebounds, while shooting 50 percent from three.
Langford's injury comes in the midst of a deep playoff run for the Celtics. They took care of the 76ers in the first round, sneaked past the Raptors in the second round and are now trailing the Heat 3-2 in the Eastern Conference finals.
Banner #3
Father of former IU star Damon Bailey killed in motorcycle accident
Wendell Bailey, the father of former IU basketball star Damon Bailey, was killed while driving a motorcycle near Nashville Indiana on Monday, according to information released by the Brown County Sheriff's Office. Damon Bailey's mother, Beverly, suffered serious injuries in the accident and was airlifted to a hospital, according to the Brown County Sheriff's Office.
"Our thoughts and prayers are with Damon Bailey and his family during this difficult time," the Indiana basketball program said in a statement on social media. "We are so sorry for the loss of your father, Wendell, and for injuries suffered by your mother, Beverly, in this terrible accident yesterday."
Damon Bailey played for the Hoosiers from 1990-94. In his senior season, he notched 19.6 points, 4.3 rebounds and 4.3 assists per game on his way to earning Big Ten all-conference honors. He shot at a 43 percent 3-point clip and 75 percent mark from the free-throw line throughout his collegiate career. He concluded his time at IU ranked sixth in all-time scoring, totaling 1,741 points.
Banner #4
Other college basketball news
According to a report from Jon Rothstein, the Big Ten/ACC challenge will be played on campus, rather than in a centralized bubble-like setting. The target dates for the event are Dec. 8-9, roughly one week after Indiana is scheduled to travel to Asheville, North Carolina for the relocated Maui Invitational. Indiana is expected to play a road game in the conference clash after defeating No. 17 Florida State in Assembly Hall last season.
Rothstein also released a list of 25 impact freshman to watch this season. Indiana's five-star point guard Khristian Lander was one of two Big Ten players to be included in the group.
In other preseason predictions, Andy Katz announced his power 36 rankings early this week, with Indiana checking in at No. 18. A total of seven Big Ten teams made the list: Illinois (No. 4), Iowa (No.5), Wisconsin (No.6), Michigan State (No.12), Rutgers (No.13), Michigan (No.17) and Purdue (No.32). Gonzaga came in at No.1, with Baylor and Villanova following right after.
Indiana could potentially face a combination of Texas (No. 20), Stanford (No. 24), North Carolina (No. 26), Alabama (No. 28) and Providence (No. 30) in what appears to be a loaded field at the Maui Invitational.
Banner #5
Indiana University COVID-19 update
For the second consecutive week, Indiana University's mitigation testing displayed a decrease in the number of COVID-19 cases.
Last week, the positive rate dropped to 1.88 percent from 3.6 percent the week prior. Greek house residents tested positive at 3.3 percent, down from 14.6 percent. In Bloomington as a whole, IU reported a decline to a positive rate of 2.2 percent. The quarantine facilities have continued to stay at 21 percent capacity.
The promising sign might not last long, though. Indiana Governor Eric Holcomb announced Wednesday that the state would enter its fifth stage of return to normalcy, meaning restaurants, bars and nightclubs can resume service at full capacity. Sporting events and festivals can also resume without disruption.
Hoosier Sports Roundup
• Several former IU football players competed in the NFL last weekend.
• Softball is doing the Lil' Sis Program for the fourth straight season.
• Several former Indiana players made the College Soccer News All-Decade teams.
• Former IU legendary coach Lin Loring made the Women's Tennis Collegiate Hall of Fame.
Thanks for your continued support for The Assembly Call. We'll be back next weekend with a new roundup.
Now go enjoy yourself a 6-banner Sunday.
Filed to: