Wednesday Notebook: Indiana lands at No. 18 in Andy Katz preseason rankings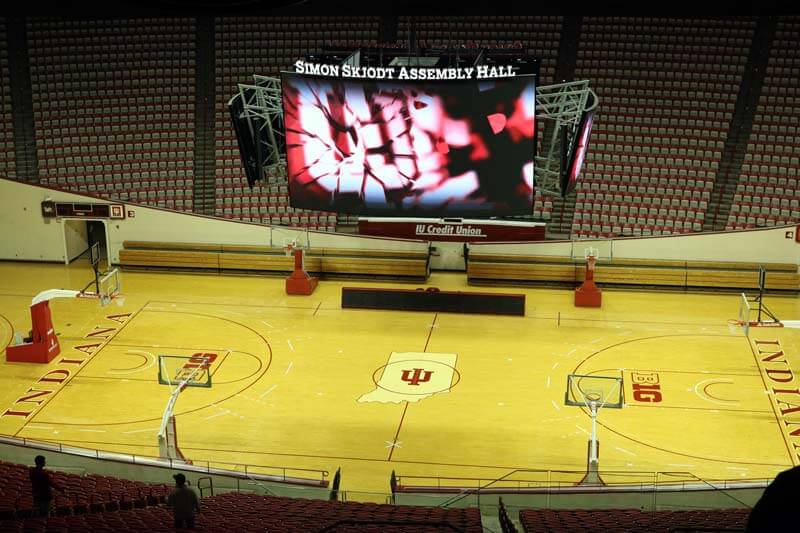 Andy Katz of NCAA.com is bullish on Indiana and the Big Ten ahead of the 2020-21 season.
Katz released his preseason power 36 rankings on Tuesday afternoon and had seven Big Ten teams in his top 18. Illinois (No. 4) is the highest-ranked Big Ten team in Katz's preseason rankings.
Indiana came in at No. 18 and other Big Ten teams ranked include Iowa (No. 5), Wisconsin (No. 6), Michigan State (No. 12), Rutgers (No. 13), Michigan (No. 17) and Purdue (No. 32).
Ohio State was mentioned as "under consideration".
Here is the preseason top 10 for Katz:
1. Gonzaga
2. Baylor
3. Villanova
4. Illinois
5. Iowa
6. Wisconsin
7. Virginia
8. Kansas
9. Kentucky
10. Tennessee
Langford undergoes season-ending wrist surgery
Former Indiana guard and Boston Celtics rookie Romeo Langford underwent season-ending wrist surgery on Tuesday and will miss the remainder of the 2020-21 NBA season.
#NEBHInjuryReport Romeo Langford this morning underwent successful surgery to repair the scapholunate ligament in his right wrist.

He will miss the remainder of the 2019-20 NBA season. Further updates will be provided as appropriate.

— Boston Celtics (@celtics) September 22, 2020
The Celtics currently trail the Miami Heat 2-1 in the Eastern Conference finals at Disney's Wide World of Sports in Lake Buena Vista, Florida.
Langford, 21, averaged 2.5 points in 32 regular season games for the Celtics and averaged 1.6 points over seven playoff games.
Damon Bailey's father passes away in accident
The father of Bedford North Lawrence and IU legend Damon Bailey tragically passed away in a motorcycle accident on Monday afternoon.
According to information released by the Brown County's Sheriff's Office, Wendell Bailey was killed while driving a motorcycle near Nashville, Indiana on Monday.
Damon Bailey's mother, Beverly, was injured in the accident and was airlifted to a nearby hospital, according to the Brown County Sheriff's Office. Here are a few additional details from the Bloomington Herald-Times:
Wendell Bailey, with his wife Beverly as passenger, was driving a 1990 Honda GL 1500SE motorcycle along Ind. 46 near Nashville when a 2005 Nissan Altima driven by Jacob Waltermire crossed the road's center line and struck a 2012 Hyundai Elantra driven by Hana Cai, according to a news release from the Brown County Sheriff's Office. Cai was traveling behind the motorcycle and could not avoid a collision with Waltermire's car, the release said.

Sheriff officials are unclear how Bailey's motorcycle was involved in the accident. The report stated that despite lifesaving efforts, Wendell Bailey was pronounced dead at the scene. Beverly Bailey was flown to a nearby hospital via helicopter due to the extent of her injuries, the report said.

No other injuries were reported.

The accident in the 3600 block of Ind. 46 near Nashville happened after Waltermire attempted to pass a tractor-trailer and noticed an oncoming motorcycle. He got back behind the tractor-trailer, over-correcting and losing control, the report stated. Waltermire's vehicle then crossed the centerline.
Inside the Hall offers our deepest condolences, thoughts and prayers to Damon Bailey and his family.
Our thoughts and prayers are with Damon Bailey and his family during this difficult time. We are so sorry for the loss of your father, Wendell, and for injuries suffered by your mother, Beverly, in this terrible accident yesterday.

— Indiana Basketball (@IndianaMBB) September 22, 2020
Filed to: Romeo Langford