6-Banner Sunday: Big Ten football is returning and college basketball announces start date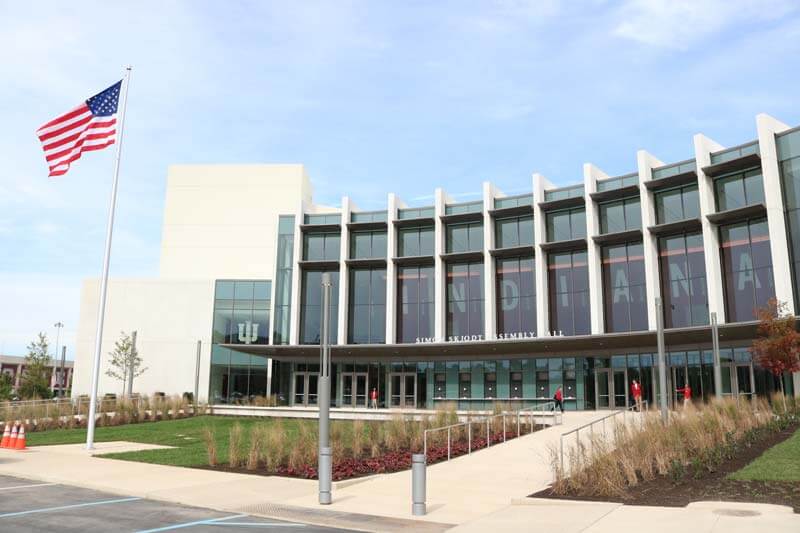 6-Banner Sunday is Inside the Hall's weekly newsletter in partnership with The Assembly Call. More than 7,000 Indiana fans receive the newsletter each week. In addition to appearing each week on the site, you can also opt to receive 6-Banner Sunday by email. A form to subscribe via email is available at the bottom of this week's 6-Banner Sunday.
Welcome to another edition of 6-Banner Sunday, a joint production between The Assembly Call and Inside the Hall where we highlight the five most essential IU basketball stories of the past week, plus take a look at how the other IU sports programs are doing.
The reality TV show-like journey of the Big Ten has reached its next chapter. Following weeks of scrutiny, rumors and criticism, the conference is back to playing a fall football slate. While it was announced that fans (outside of possibly family) will not be able to attend games, Indiana's quest for nine wins won't have to wait until the spring anymore assuming a season goes off.
On the same day that the Big Ten announced football is returning, the NCAA Division I council reached a consensus for a Nov. 25 start date to the college basketball season. Scheduling has started to unfold after the announcement, including the news that the Maui Invitational will be held in Asheville, North Carolina.
In recruiting updates, 2021 five-star small forward Aminu Mohammed recently spoke with Inside The Hall about his relationship with Indiana. As of right now, Indiana only has one commitment in the 2021 class, from center Logan Duncomb.
All of that, plus how Kenya Hunter can impact the Hoosiers in other ways than his frequently discussed recruiting excellence.
• Big Ten football set to return this fall
• College basketball start date announced
• Maui Invitational relocated to Asheville, North Carolina
• Five-star small forward Aminu Mohammed updates recruitment
• Kenya Hunter brings more to Indiana than just recruiting
• Hoosier Sports Roundup
Banner #1
Big Ten football set to return this fall
At last, after weeks of tumultuous debate and disorganization within the conference, Big Ten football will return this fall. The conference announced Wednesday morning that the league will begin its season on October 23-24. The decision to go forth with an autumn schedule came more than one month after the Big Ten announced the season would be moved to the spring.
The conference rolled out a nine-game, conference only schedule Saturday morning. Indiana will open the season hosting Penn State on Oct. 24. In week two, they'll travel to Piscataway to take on Rutgers. Indiana's full schedule can be found here.
The Big Ten championship game will occur on the weekend of Dec. 19. Also, the other 12 Big Ten teams not in the conference championship, will play their ninth game against the team from the opposite division who finishes in the same spot (I.E. If IU finished third in Big Ten East they would play the third place team from the Big Ten West that weekend.)
The structure as a whole will allow Big Ten teams to stay in contention to make the college football playoff.
As for the health protocols, players, coaches and support staff will undergo daily tests to ensure a safe playing environment. Players who test positive will be forced out of competition for 21 days, leaving them out of action for more than 33 percent of the season. Cardiac testing will also be carried out.
Despite the pandemonium that surrounded the conference over the last month, Big Ten football appears to be finally back.
Banner #2
College basketball start date announced
Thanksgiving-eve will be extra special this year. Along with the visions of endless carved turkey, buttery corn bread, creamy macaroni and cheese and platters of sweet desserts, college hoops will be in action.
On Wednesday evening, the NCAA Division I council approved a Nov. 25 start date for the 2020-21 college basketball season, which is 15 days later than usual.
More revisions came along with it. Starting on Sept. 21, teams can participate in team-related activities for up to 12 hours a week. Preseason practice begins on Oct. 14 with up to 20 hours per week and four hours per day. There will also be no preseason exhibitions or closed scrimmages.
With the news, scheduling can start to take full form. Alex Bozich of Inside The Hall spoke to college basketball expert Mike DeCourcy about the prospects of this season on this week's edition of Podcast on the Brink. The topic was also discussed this week on Assembly Call Radio.
While the prospect of fans being in Assembly Hall this year is in doubt, a confirmed opening day is surely a sign that some form of a season will happen.
Banner #3
Maui Invitational relocated to Asheville, North Carolina
The beaches of Asheville, North Carolina might look a little bit different than the beaches and mountains of Hawaii. Their glaring difference: Asheville has only mountains and no beaches and the climate is not tropical. The change of location, along with the disparity in scenery, was announced Friday morning.
At one point, there were rumors that the event could be moved to Indianapolis. In the end, Harrah's Cherokee Center was settled on. The date of the tournament, which was originally set for Nov. 23-25, is being slightly pushed back to Nov. 30-Dec. 2.
Along with Indiana, the eight-team event will feature Alabama, Providence, Davidson, North Carolina, Stanford, Texas and UNLV.
The Hoosiers hold a 10-8 overall mark in past Maui Invitationals, including a championship in 2002. Their last appearance was in 2015, where they finished a disappointing 1-2 under former head coach Tom Crean.
Banner #4
Five-star small forward Aminu Mohammed updates recruitment
Besides in-state prospect Trey Kaufman, there may not be one recruit more important to Indiana in the 2021 class than Aminu Mohammed.
Mohammed, who is ranked as the No. 17 prospect in the nation, averaged 34.8 points, 15.7 rebounds, 3.6 assists and 2.5 blocks per game last season at Greenwood Laboratory School in Springfield, Missouri. The season prior, he earned Missouri Gatorade Player of the Year honors.
Even with the recruiting dead period being extended to Jan. 1, meaning coaches won't be able to host campus visits, Mohammed is still expecting to make a college decision this winter.
Inside The Hall recently spoke with Muhammed to get an update on his recruitment and relationship with Indiana.
Banner #5
Kenya Hunter brings more to Indiana than just recruiting
Since Indiana's new co-associate head coach Kenya Hunter joined Indiana's staff, there's been plenty of attention placed on his recruiting abilities. Hunter has already been busy on the recruiting trailing, offering four 2022 prospects from near his hometown in the DMV.
But an aspect of his coaching resume that hasn't received as much consideration is his ability to develop players.
During Hunter's time at UConn, he helped the on-court maturation of center Josh Carlton, who was the AAC's most improved player in 2018-19. Hunter also worked with future NBA players Greg Monroe, Roy Hibbert and Otto Porter Jr. during their collegiate years at Georgetown.
Hunter's experience with talented big men could pay off for sophomore Trayce Jackson-Davis who, with an exceptional season, could solidify himself as a first-round pick in the NBA draft.
Banner #6
Hoosier Sports Roundup
While football and basketball appear to be back in the Big Ten, an announcement waits on the other IU sports this fall. However, there was still much news among the additional 22 Hoosier teams.
• Wrestling mourns the loss of a former All-American.
• With football back, Tom Allen spoke with the media this week.
• IU announced all its athletes would be off on Election Day this year.
• Former Basketball player Romeo Langford was again injured while competing in the Celtics playoff series in Eastern Conference finals.
• Former Baseball Hoosier Jonathan Stiever made his MLB debut for the Chicago White Sox. While his first start was a success, his second had some rough spots.
Thanks for your continued support for The Assembly Call. We'll be back next weekend with a new roundup.
Now go enjoy yourself a 6-banner Sunday.
Filed to: