6-Banner Sunday: Kenya Hunter set to arrive as IU's new assistant coach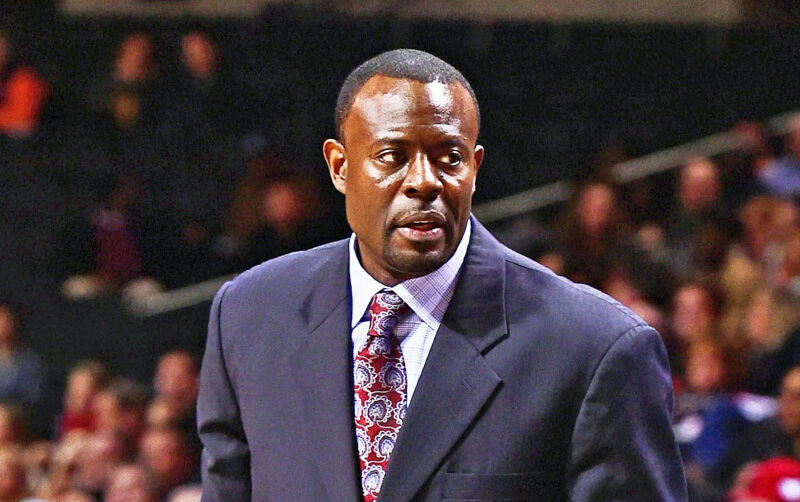 6-Banner Sunday is Inside the Hall's weekly newsletter in partnership with The Assembly Call. More than 7,000 Indiana fans receive the newsletter each week. In addition to appearing each week on the site, you can also opt to receive 6-Banner Sunday by email. A form to subscribe via email is available at the bottom of this week's 6-Banner Sunday.
Welcome to another edition of 6-Banner Sunday, a joint production between The Assembly Call and Inside the Hall where we highlight the five most essential IU basketball stories of the past week, plus take a look at how the other IU sports programs are doing.
As the clock ticks closer toward the start of the college basketball season, the final pieces are falling into place for the IU program.
While the exact start date of the 2020-21 season remains unknown, the Hoosiers have wasted little time in finding a suitable replacement for departing assistant coach Bruiser Flint while also announcing a finalized roster for the upcoming season.
Of course, even though the facade of normalcy may exist with typical offseason news like new coaching hires and jersey number changes, COVID-19 remains an ever present reality for collegiate athletics. This point was driven home again this week with the news of mandatory furloughs being adopted for IU athletic department employees.
All of that, plus a look at what Rob Phinisee will offer Indiana in his junior season, comprises the past week in news for the IU basketball program.
• Kenya Hunter set to join IU as new assistant coach
• New IU roster released for 2020-21 season
• Potential start dates for the 2020-21 college basketball season
• News roundup: Recruiting, NIL task force, furloughs in the IU athletic department
• Rob Phinisee ready to adapt in year three at Indiana
• Hoosier Sports Roundup
Banner #1
Kenya Hunter set to join IU as new assistant coach
It didn't take long for Indiana to line up a replacement for Bruiser Flint after the former IU assistant coach left to join John Calipari's coaching staff at Kentucky.
While nothing official has yet been announced, it's a near certainty that Kenya Hunter will be the man to round out Archie Miller's coaching staff for the 2020-21 season.
A former assistant coach at UConn and Nebraska, Hunter specialized in working with the big men during his most recent stop with the Huskies.
Zach Osterman of The Indianapolis Star went back to Hunter's Nebraska days, speaking with former Nebraska head coach Tim Miles and former Georgetown and Nebraska forward Isaac Copeland, to learn more about Hunter as a coach and recruiter, and what he will be able to offer the IU program.
This week's edition of Assembly Call Radio, which featured the return of Jerod to the program in addition to Coach and Ryan on the mics, also focused on the decision to bring Hunter aboard the coaching staff.
Hunter's impact on the recruiting scene for Indiana has already been felt. The Hoosiers extended an offer Friday night to Hunter Sallis, a 5-star combo guard in the Class of 2021 from Omaha, Nebraska.
Banner #2
New IU roster released for 2020-21 season
In preparation for the new season, the IU basketball program officially released its 2020-21 roster last week.
Among the notable takeaways from the new roster are a number change for Trayce Jackson-Davis, the numbers to be worn by IU's four freshmen, new heights and weights for IU players and the addition of a new walk-on player: Sebastien Scott of Danville, California.
Also of note was the fact that Kenya Hunter, IU's presumed new assistant coach, was not included in this roster update.
This is by no means a set in stone roster for the upcoming season though, as IU added several more walk-on players last season in the weeks immediately leading into the season.
Banner #3
Potential start dates for the 2020-21 college basketball season
Indiana has a college basketball game scheduled for Nov. 10 against NJIT, although the likelihood of that game being played continues to dwindle.
A report last week by Jon Rothstein, who covers college basketball for CBS Sports. revealed Nov. 25 and Dec. 4 are the two "likeliest" start dates for the 2020-21 college basketball season. Both start dates would eliminate some games Indiana has already scheduled for the new season, including the aforementioned season opener against NJIT as well as another home game against Western Michigan.
Part of the thinking regarding a Nov. 25 or Dec. 4 start date is that it would coincide for most colleges and universities with a period in which students are no longer on campus. In-person classes in Bloomington are scheduled to conclude on Nov. 21 and won't resume until February 2021, although cases among the student population at IU continued to increase last week.
Another report last week from Matt Norlander of CBS Sports stated the NCAA is still exploring four potential start dates for the season: Nov. 10 (a normal start date), Nov. 20, Nov. 25 and Dec. 4.
One thing college basketball fans will certainly be looking for, regardless of Big Ten and NCAA decisions about a start date to the season, is more clarity and direction in the decision-making for a season compared to the postponement of the Big Ten football season.
Banner #4
News roundup: Recruiting, NIL task force, furloughs in the IU athletic department
In addition to the scholarship offer extended to Hunter Sallis (who you can read more about here), there was another recruiting development for Indiana last week. Class of 2021 in-state guard Blake Wesley released his Top 12 list of schools last Thursday night, with Indiana making the cut as expected.
Former IU assistant coach Bruiser Flint had been the main point of contact between Wesley and IU, but Wesley nonetheless remains interested in the Hoosiers, and a slew of other schools including Louisville, Notre Dame, Ohio State and Purdue, as his recruitment continues.
Elsewhere, IU announced the creation of a task force for name, image and likeness (NIL), continuing the department's preparation for the expansion of college athlete NIL rights in the near future.
The task force will be co-chaired by IU's Senior Associate Athletic Director for Sport Administration, Becky Pany, and IU's Senior Associate Athletic Director for Strategic Communications and the Director of the Cuban Center, Jeremy Gray. The IU men's basketball program's representation on the task force is filled by associate head coach Tom Ostrom.
Earlier this month, IU also announced a three-year partnership with Opendorse to help assist its student-athletes with upcoming NIL rights changes.
Lastly, another stark reminder of the financial toll taken on collegiate sports by the COVID-19 pandemic, and the subsequent postponement of Big Ten fall sports, arrived Friday. IU announced furloughs and other cost-cutting measures, including reduced working hours for some staff members, will be enacted due to the postponement of fall sports.
Banner #5
Rob Phinisee ready to adapt in year three at Indiana
Back in on-court news, one of the more overlooked players during this offseason for Indiana has been Rob Phinisee.
Between the excitement that surrounded Khristian Lander's reclassification into the 2020 recruiting class and Trayce Jackson-Davis' decision to return to school for his sophomore season, some may have forgotten about Phinisee, who remains the key cog to IU's consistent play on both ends of the court.
Now, with a new back court star joining him, a front court star returning and a new offensive system in the works, it's time for Phinisee to adjust again to a changing Indiana team ahead of his junior season.
I took some time last week to explore what Phinisee means to the 2020-21 IU team, and the value in making sure that Lander and Jackson-Davis continue to compliment Phinisee, rather than take away what allows Phinisee to manage the Hoosiers so well on the hardwood.
Banner #6
Hoosier Sports Roundup
• Football is trying to stay in shape after the postponement of the fall season as written by Pete DiPrimio.
• Former IU athletic director Fred Glass is worried about IU athlete's mental health without sports as written by Herald Times writer Jon Blau.
• Men's Tennis announced the return of a player for the final season.
• Track and Field also announced some returning players and a couple grad transfers.
Thanks for your continued support for The Assembly Call. We'll be back next weekend with a new roundup.
Now go enjoy yourself a 6-banner Sunday.
Filed to: