Armaan Franklin scored a career-high 17 points against Notre Dame on Saturday. In a freshman season he's so far struggled to connect from distance, the Cathedral product's 4-of-5 shooting from 3-point range was key in Indiana's narrow victory.
Franklin moved into space effectively and shot in rhythm with confidence. And in key moments down the stretch, the Hoosiers used Franklin's hot hand as an option in offensive sets to mount their comeback.
We'll take a look at Franklin's four 3-point makes — as well as his defense on the last Notre Dame half court possession — in the latest edition of Film Session:
With the Fighting Irish in a zone defense with 6:31 to go in the first half, Justin Smith sets a ball screen for Al Durham. Prentiss Hubb shades over as Franklin hangs beyond the left wing: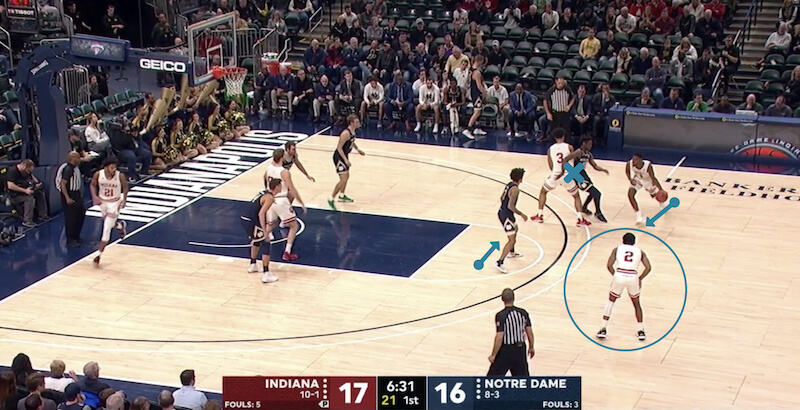 Hubb prevents Durham from penetrating, so Durham passes left to Franklin: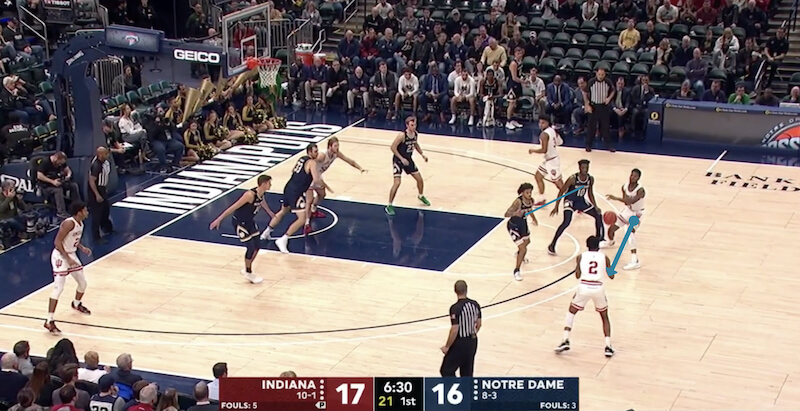 Hubb is able to recover over to Franklin: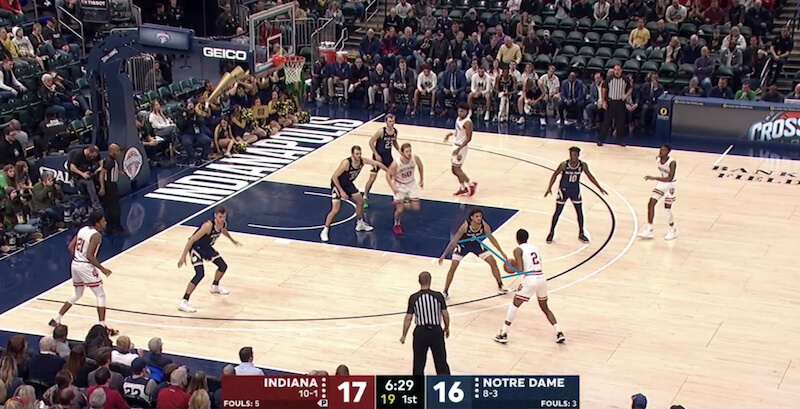 Later in the possession, Indiana resets and does identical action. Smith sets the ball screen for Durham as Hubb looks on. But there's a slight change this time: Franklin is flanked out further left away from Hubb: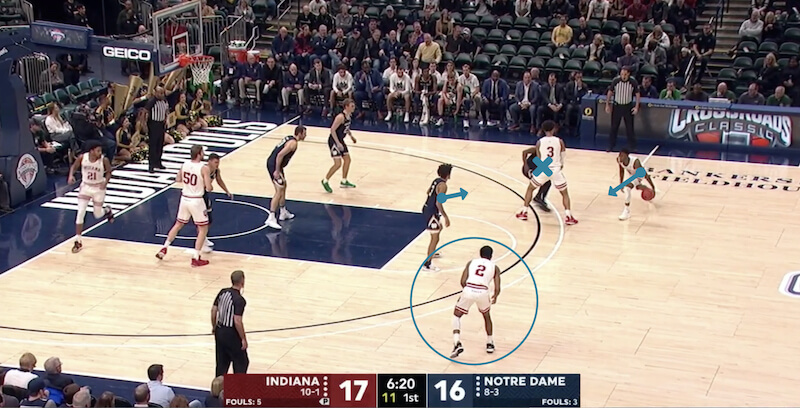 With the top of the zone walled up against Durham again, he passes to Franklin once more, who's moved even further left: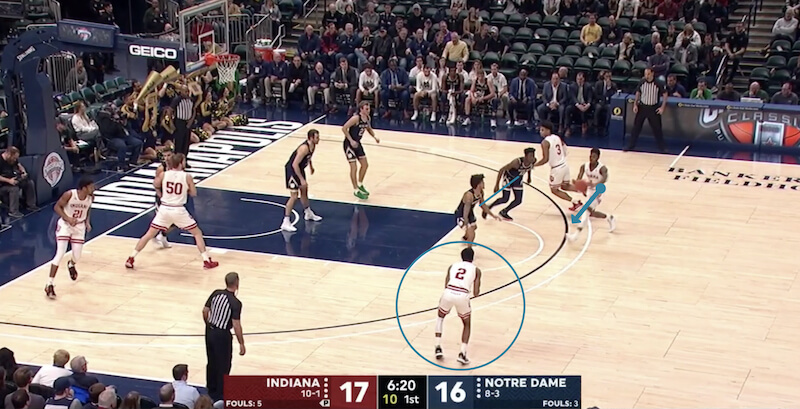 It's enough space for Franklin this time that he's able to catch and fire in rhythm for the bucket even as Hubb closes out decently: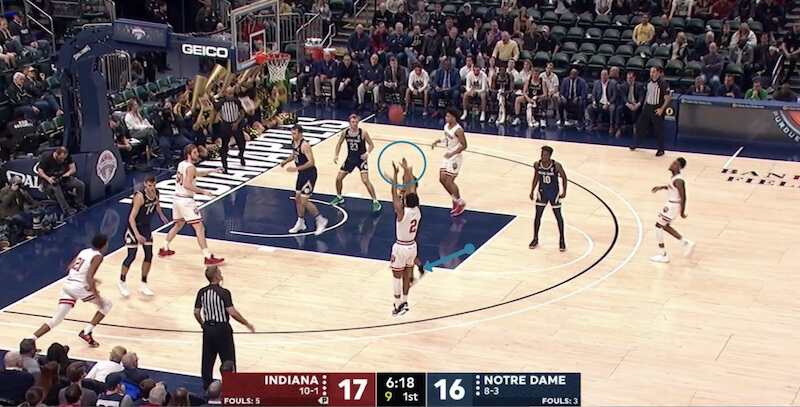 Nice adjustment from Franklin to move a few steps more left to get proper space for the shot.
Filed to: Armaan Franklin, Notre Dame Fighting Irish