Film Session: Notre Dame
After a Joey Brunk offensive rebound, Devonte Green passes to Smith on the left wing: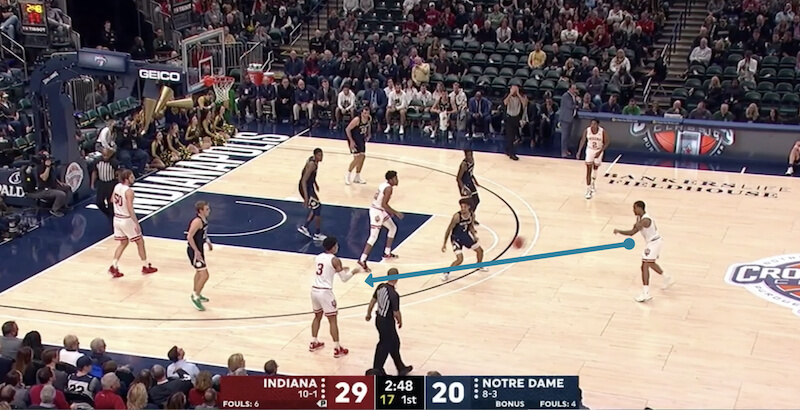 Smith finds Brunk in the left short corner: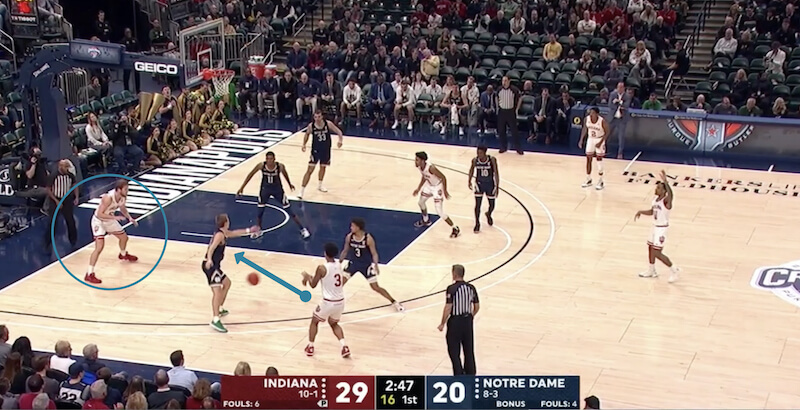 Brunk dribbles towards the basket. Franklin puts his hands up a little bit, almost signaling for the ball: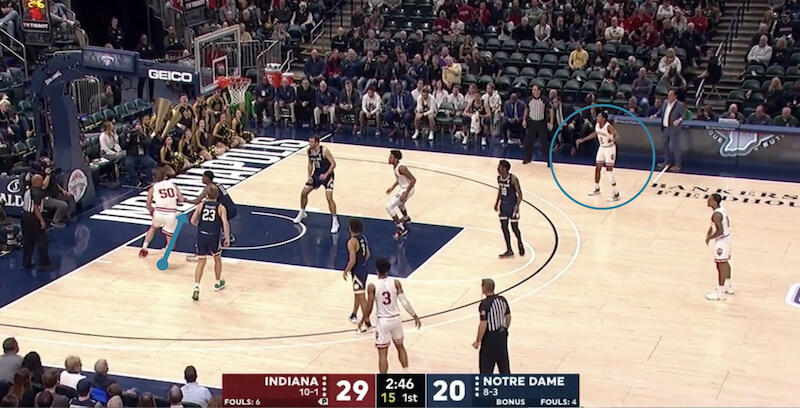 With Brunk getting double teamed, Franklin realizes he's better served rotating to open space in the right corner, an easier pass for Brunk. Brunk, for now, is looking left: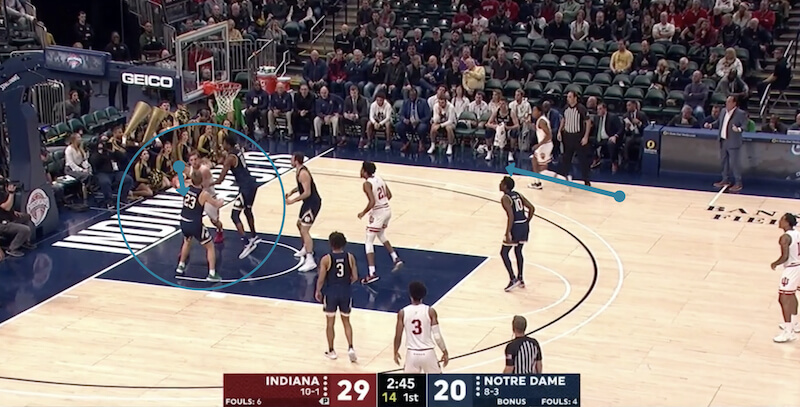 As Brunk turns back right, Franklin is in his direct line of vision ready for the ball. Brunk makes the pass: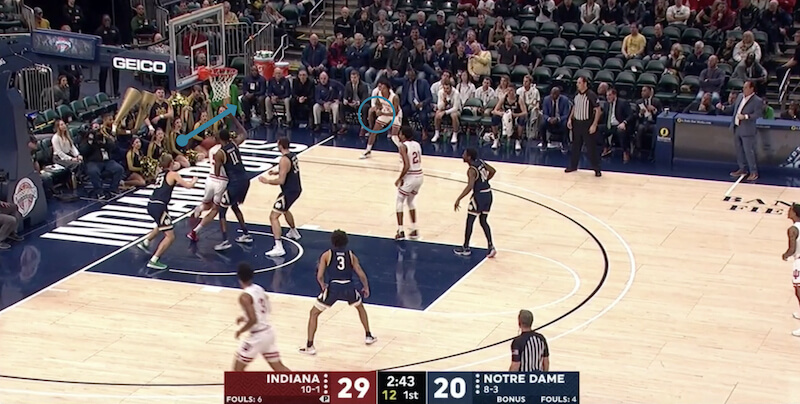 It's to Franklin's right on the catch: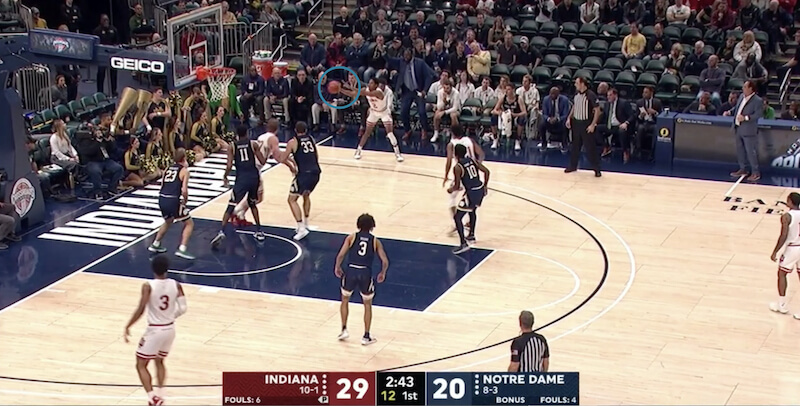 He gathers and shoots with John Mooney nowhere near him on the closeout. Brunk is feeling it, putting up his hand as he heads back down the court. The shot falls: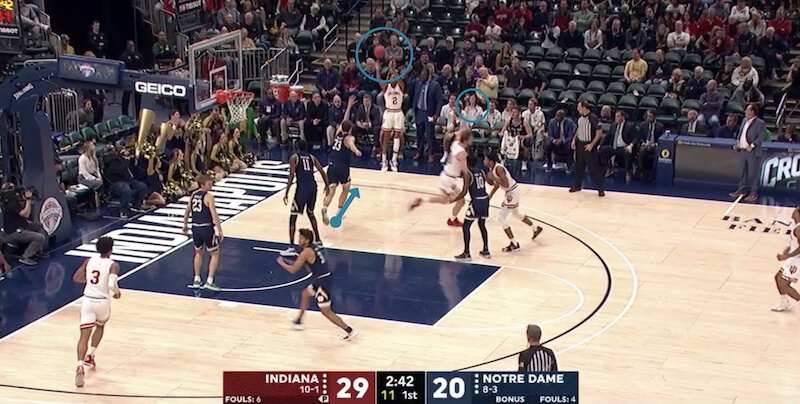 Just like in the first play, good recognition from Franklin here to find better space to receive the ball on the perimeter.
Filed to: Armaan Franklin, Notre Dame Fighting Irish