Film Session: North Alabama
Now in the second half, Phinisee goes under a ball screen Diggs sets for Agnew: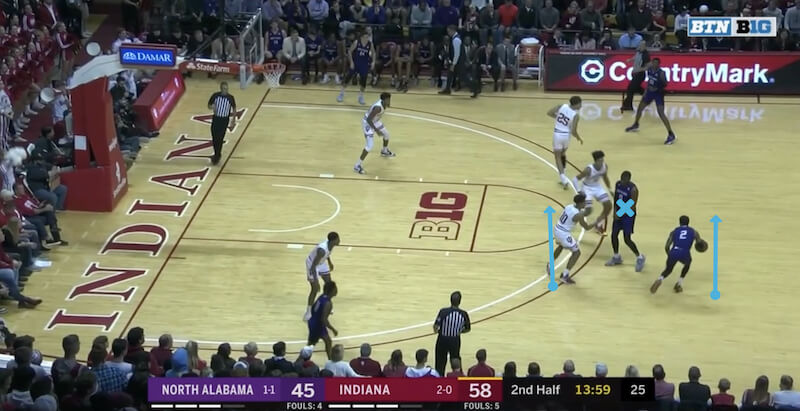 Armaan Franklin gives a little help to ward off the pass as Jackson-Davis recovers. Franklin then recovers out to C.J. Brim on the left wing: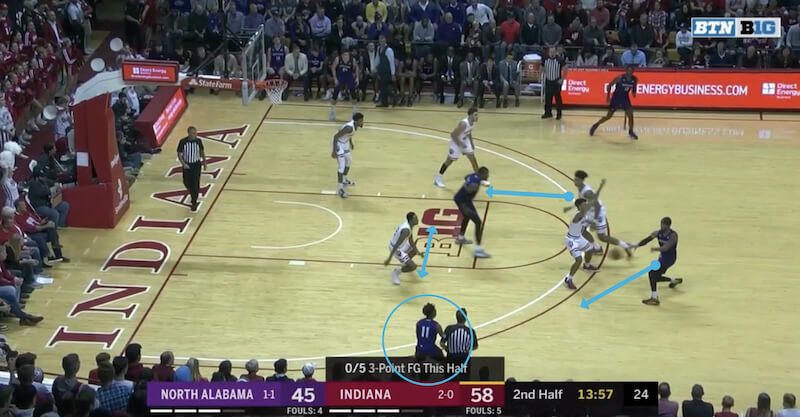 Brim is able to get a step left on Franklin: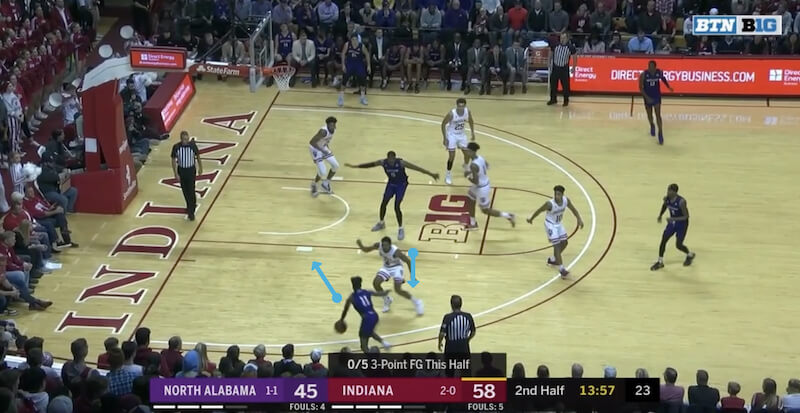 Hunter rotates over on the help to stop the ball. So Brim passes to Youngblood in the right corner: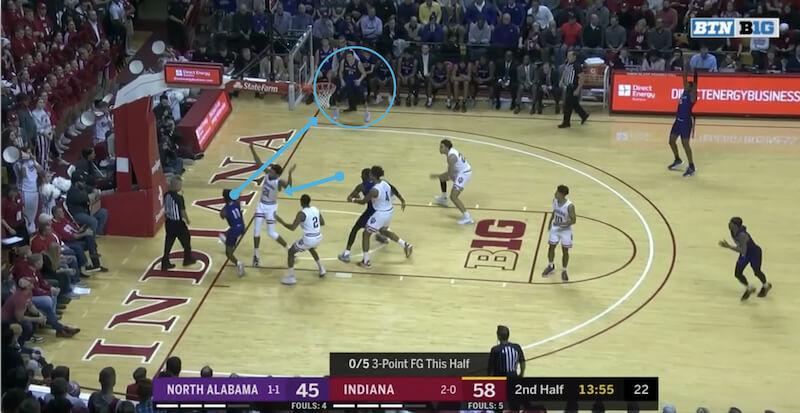 Race Thompson rotates out to Youngblood and he passes to James Anderson on the right wing. Phinisee rotates over to Anderson: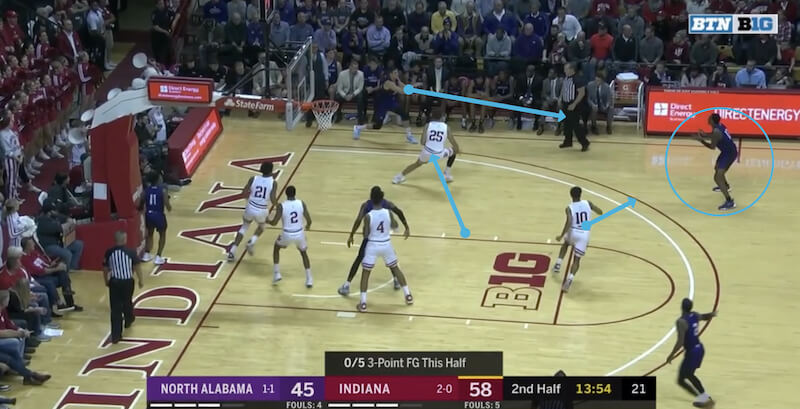 Anderson then passes to Agnew on the left wing as Franklin rotates out: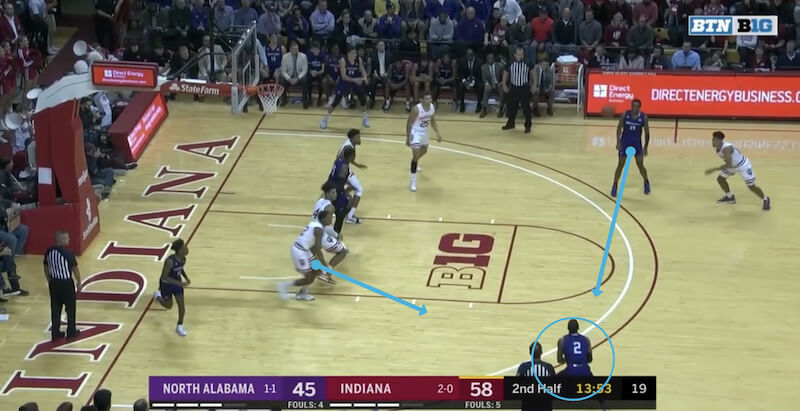 Jackson-Davis then begins to rotate out to Brim in the left corner, so Agnew decides against a pass that way: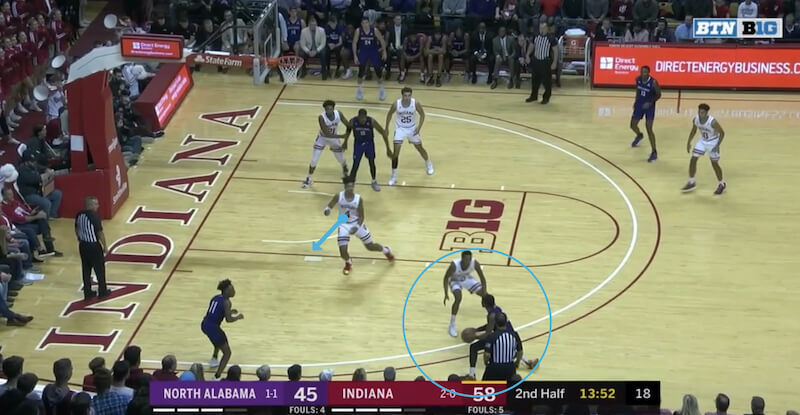 Instead he backs out and finds Diggs in the paint: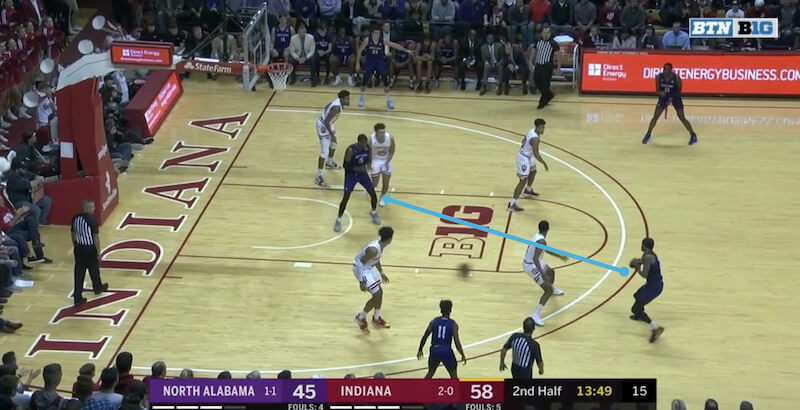 Thompson stays with him on the shot: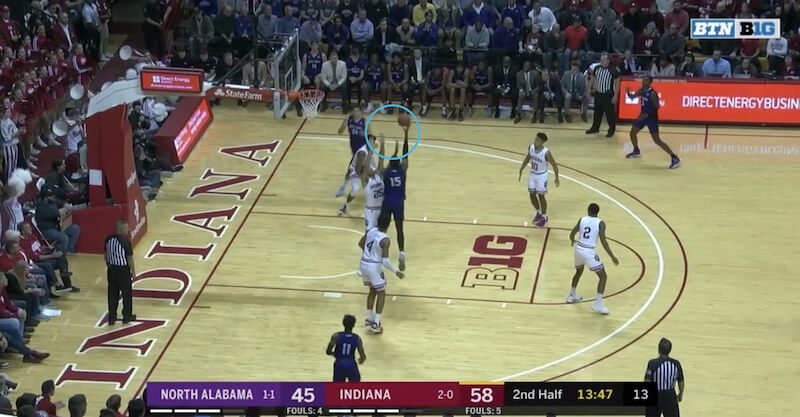 It doesn't fall and Jackson-Davis secures the rebound for the Hoosiers: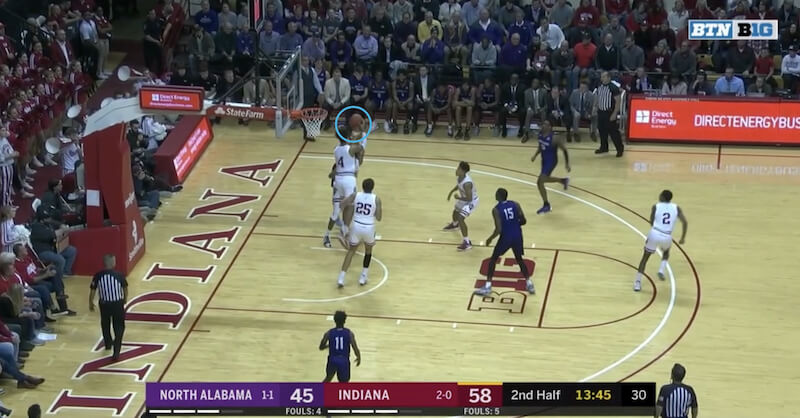 After Franklin was beat off the dribble, Indiana's defense did a a great job here of continuing to help and rotate all the way around the perimeter, a possession that eventually ended in no points for the Lions.
Video:
Filed to: North Alabama Lions