Film Session: North Alabama
On the next possession for North Alabama, Diggs slips a screen and heads towards the basket. Brunk heads towards the ball regardless: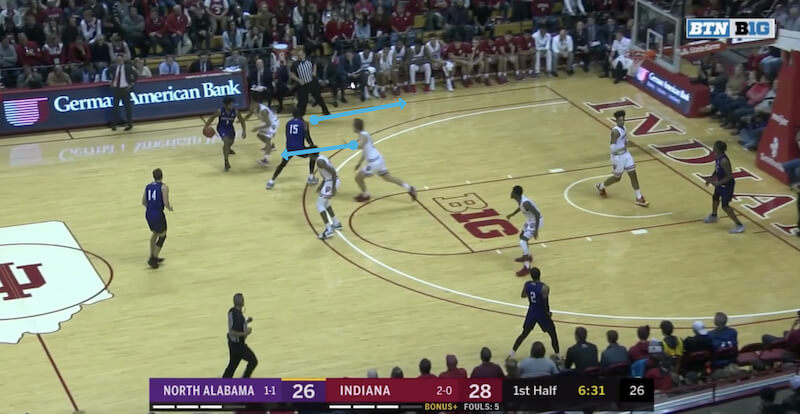 It's another situation where Brunk is in a bit of overhelp mode. With Diggs open, Blackmon throws the pass. Durham points out for Jackson-Davis to rotate over on the help: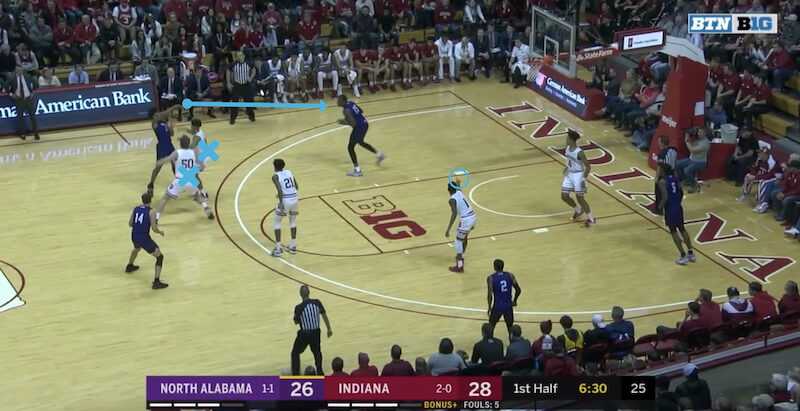 Brunk recovers down as Jackson-Davis rotates over on the help. Hunter comes off the perimeter and into the paint — probably more than necessary. After rotating over to cover James in the paint, Durham begins to rotate out to the Agnew on the right wing as the pass comes to him: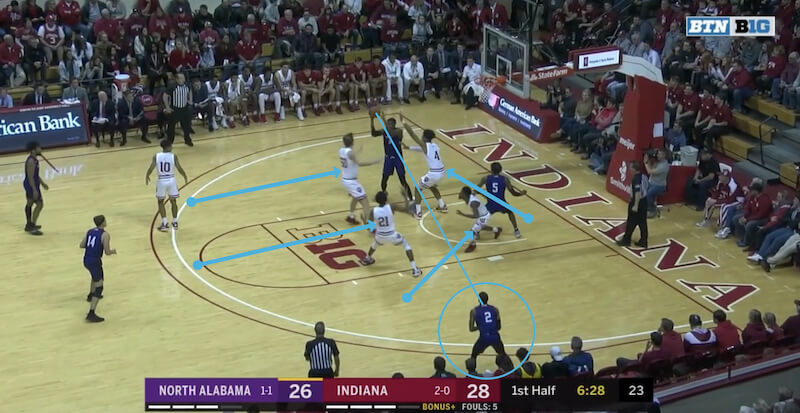 But Hunter heads out there on the pass, too. Durham assumes Hunter will pick up the ball and he starts to lean out to the top of the key to guard Youngblood: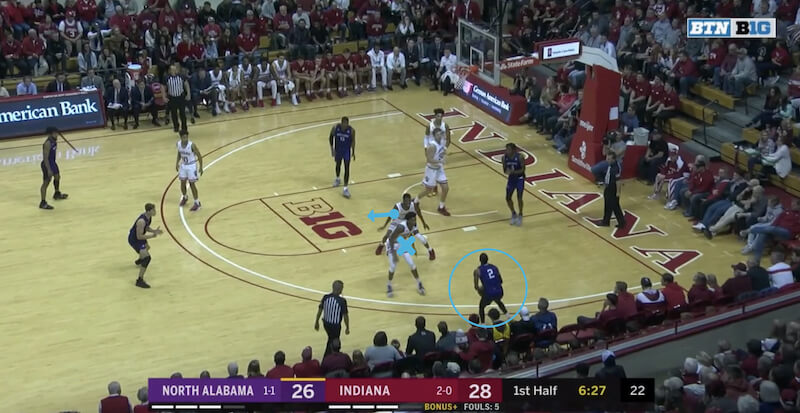 But Durham assumes wrong. Hunter also pops out and they both have essentially left the player with the ball open. James dribbles in as Brunk starts to close out: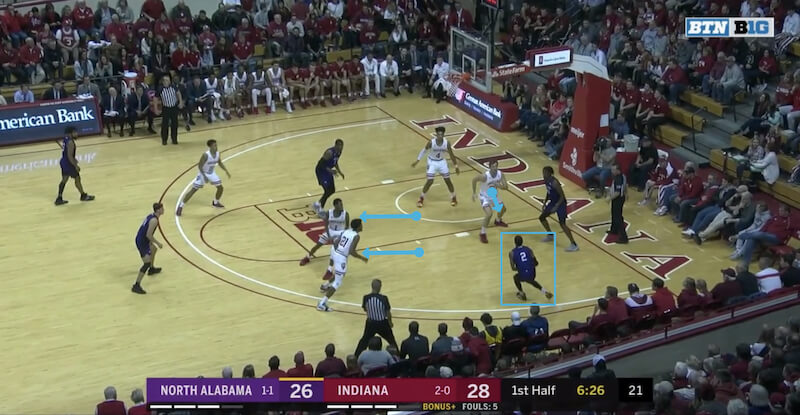 It's a decent close out, but not enough to ward off a made basket: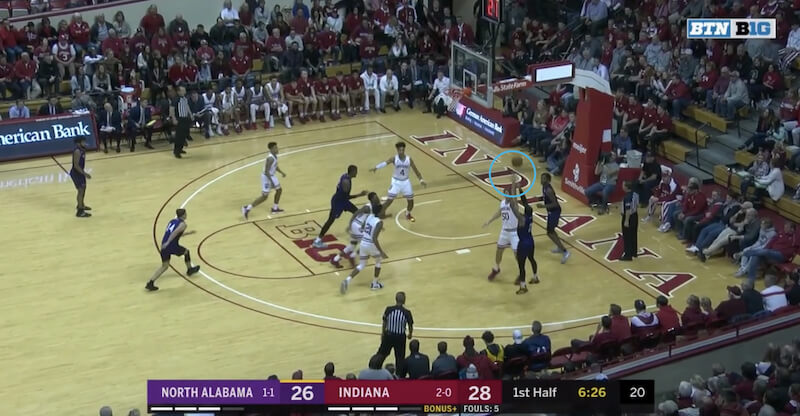 Brunk's overhelp started the advantage for the Lions here. While the Hoosiers stopped the ball in the paint, subsequent poor decision-making from Hunter and a lack of communication between him and Durham doomed Indiana on this possession.
Video:
Filed to: North Alabama Lions