Film Session: North Alabama
In its win against North Alabama on Tuesday night, Indiana's defense started slow, but ended strong. The first half was riddled with lows as the Hoosiers let the Lions get comfortable from 3-point range and some overhelping and poor communication led to easy looks.
Things righted themselves in the second half, as Indiana's defense worked together as a unit and made things difficult for the Lions.
We'll take a look at two miscues from the first half and two strong possessions from the second half in the latest edition of Film Session:
Jamari Blackmon dribbles to the right corner on Rob Phinisee. Cameron Diggs doesn't come over to set a ball screen. Instead he cuts to the hoop: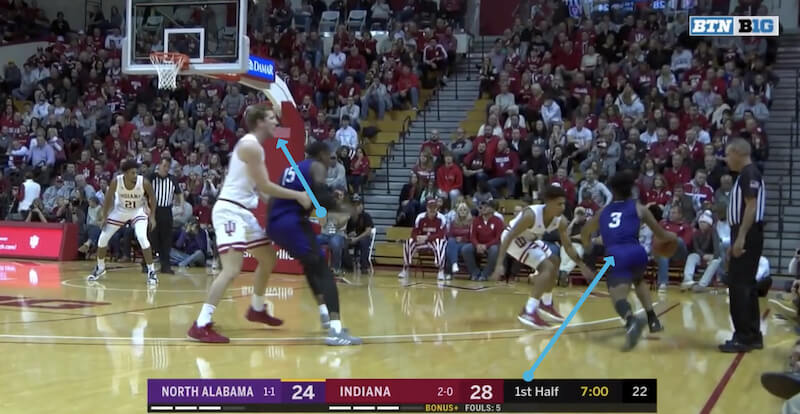 Phinisee looks like he may pick up a steal and it's at this moment that Joey Brunk decides to double team Blackmon and leave Diggs. This is probably an overhelp: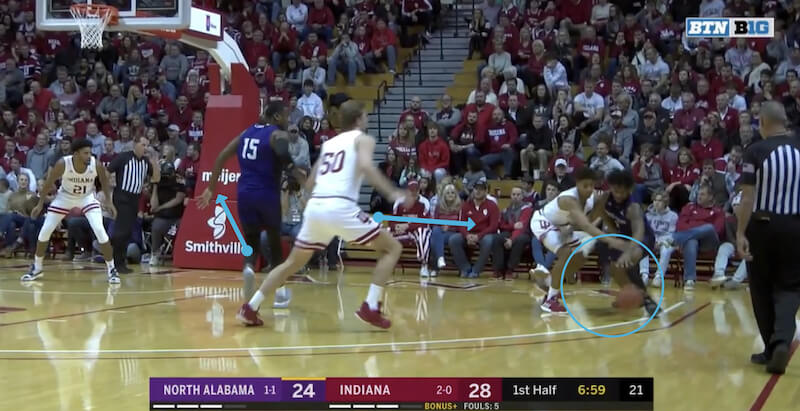 Brunk and Phinisee are hands up and have Blackmon pinned. Jerome Hunter rotates over and covers Diggs: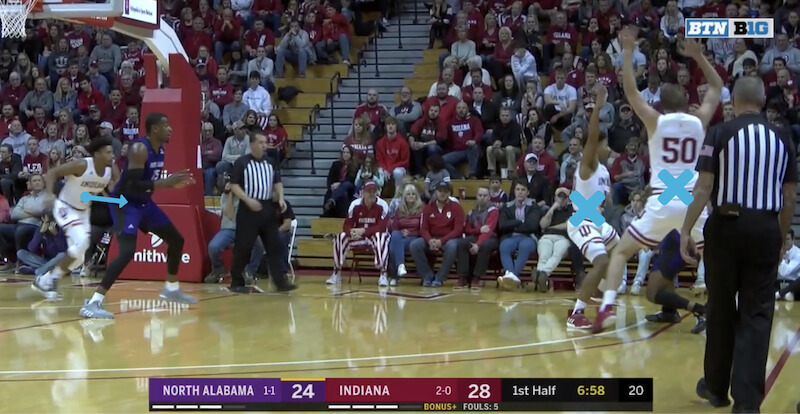 Things start to break down from here. Mervin James flashes to give Blackmon a way out of the double team and he makes the pass to him. Hunter, Trayce Jackson-Daivis and Al Durham all move towards the ball: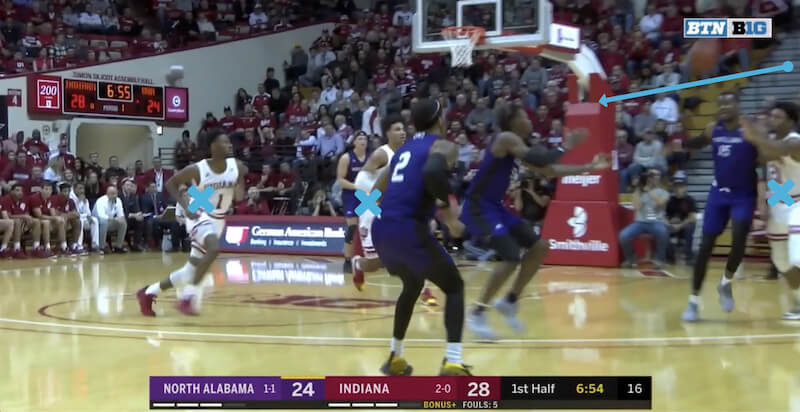 Durham is warding off a pass to Christian Agnew, but we now have Jackson-Davis, Hunter and Brunk, who's back in the picture,  around the ball, which leaves no one on the weak side. Payton Youngblood is calling for the ball there on the left low block: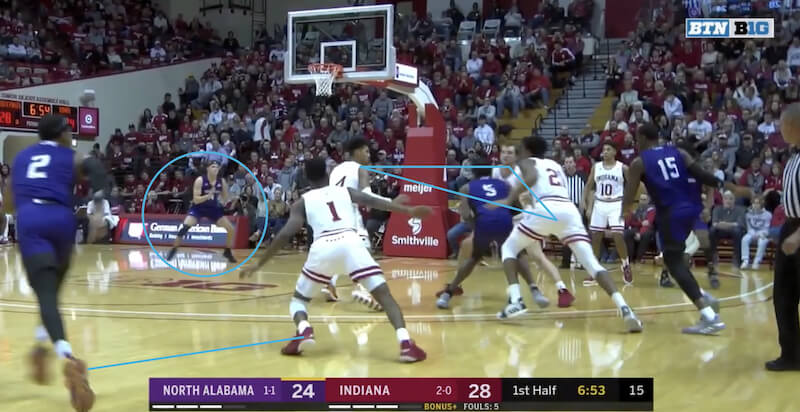 The pass comes: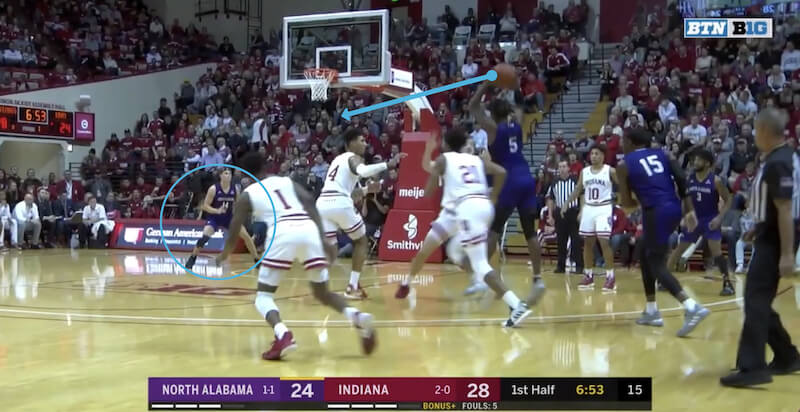 And he scores two: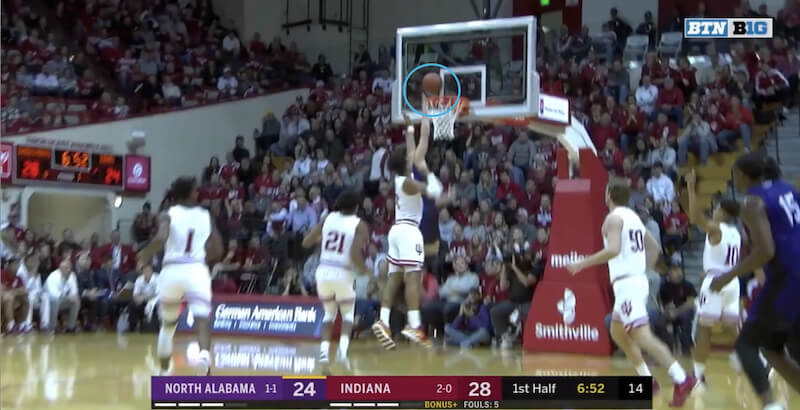 Brunk's initial decision here didn't seem necessary and it set off a chain reaction of overhelping by the Hoosiers, leaving the weak side exposed for the lay-in from Youngblood.
Video:
Filed to: North Alabama Lions