What to expect: Troy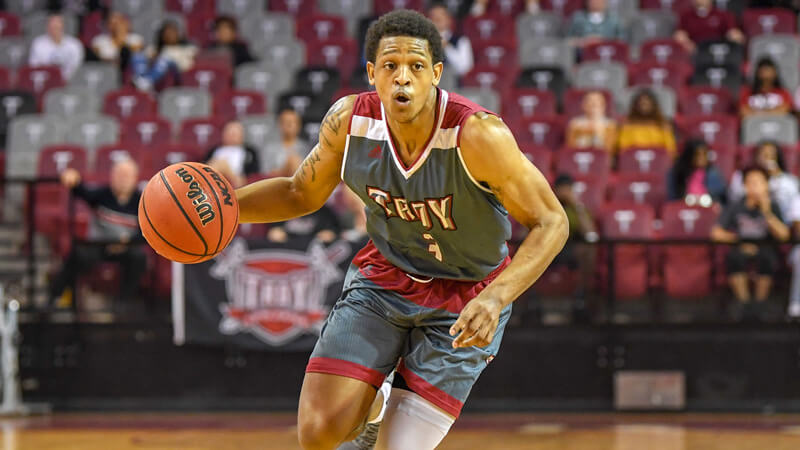 Indiana will look to start 4-0 for the first time since the 2014-15 season when it hosts Troy on Saturday night in the Indiana Challenge at Simon Skjodt Assembly Hall. The Trojans are 0-2 with home losses to UAB and Chattanooga.
The game will be broadcast at 8 p.m. ET by BTN with Wayne Randazzo and Shon Morris on the call:
For the fourth straight game, Indiana will welcome a team ranked 270th or worse in the KenPom ratings to Assembly Hall.
Troy, a member of the Sun Belt Conference, enters a new era this season under coach Scott Cross. An alumnus of UT Arlington who spent 12 seasons at his alma mater as head coach, Cross was fired after the 2017-18 season and then served as an assistant under Jamie Dixon last year at TCU.
At Troy, Cross has a rebuilding project on his hands. The Trojans won just 12 games last season and a pair of home losses to begin the season doesn't inspire much confidence that this year's campaign will be any better.
Fortunately for Indiana fans looking for a better barometer of where this group of Hoosiers currently stands, the schedule is about to get tougher. After Saturday's game against Troy, Indiana hosts Princeton (KenPom 223), Louisiana Tech (KenPom 91) and South Dakota State (KenPom 198) to close out the month.
MEET THE TROJANS
The headliner for Troy is 6-foot-3 junior Darian Adams, who is averaging 16 points through two games. Adams is 8-for-14 on 3s, which is a hot start considering he only hit 29 percent from distance a season ago.
Adams will be flanked in the backcourt by 6-foot-2 senior Charles Norman and 6-foot-3 sophomore KJ Simon. Norman is a career 37 percent 3-point shooter and Simon is off to a strong start in his second season with averages of 12.5 points, four rebounds and three steals through two games.
Ty Gordon, a 6-foot guard, had 18 points off the bench in the opener against UAB and will be the primary backup in the backcourt.
Like most teams at the mid-major level, Troy is undersized in the frontcourt. Zay Williams, a 6-foot-8, 185 pound sophomore has been playing the five for the Trojans. Through two games, he's the second leading scorer on the team at 13.5 points per game and is the leading rebounder at 6.5 per game. Nick Stampley, a 6-foot-6 junior who played previously at Eastern Florida State College, is averaging five points and three rebounds in 27 minutes per game.
Davion Thomas, a 6-foot-9, 215 pound junior, is the biggest player on the Troy roster and has come off the bench to average five points through the season's first two games.
TEMPO-FREE THOUGHTS
Cross played an up-tempo style at UT Arlington as the Mavericks were ranked in the top 100 of Ken Pomeroy's adjusted tempo metric in all but one of his 12 seasons at the helm. In three of his last four seasons at UT Arlington, the Mavericks were ranked in the top 23 nationally in adjusted tempo.
Through two games, Troy has been letting shots fly from the perimeter. The Trojans are 22-for-54 from distance (40.7 percent) and generating very little offense at the foul line. Indiana wasn't great at defending on the perimeter in the first half against North Alabama, which has to be cause for concern entering this game for Archie Miller given Troy's willingness to hoist shots from distance.
Defensively, Troy was just 290th nationally last season and isn't off to a good start this year as UAB (1.15 PPP) and Chattanooga (1.03 PPP) both scored more than a point per possession against the Trojans. This should be another contest in which the Hoosiers own a major advantage at the free throw line and with points in the paint.
WHAT IT COMES DOWN TO 
The Ken Pomeroy projection is Indiana by 23 with a 98 percent chance of victory and the Sagarin ratings like Indiana by 21.
Through three games, everything has gone mostly as expected for the Hoosiers other than some defensive struggles. After not allowing more than a point per possession in any of its first six games last season, the Hoosiers allowed 1.08 points per possession against Portland State and played poorly defensively in the first half against North Alabama.
"If we don't get our defense going in another direction here, we're going to experience some really hard moments in games," Archie Miller said following the North Alabama win. "We can't get stops."
Given how much Miller emphasizes defense, it bears watching how much improvement Indiana can make on that end in a short period of time. Less than three weeks remain until Florida State comes to Bloomington and once this favorable stretch of the schedule concludes, we'll learn exactly what this group of Hoosiers is made of.
(Photo credit: TroyTrojans.com)
Filed to: Troy Trojans