POTB 301: Reader mailbag on IU's defense, Big Ten's early season performance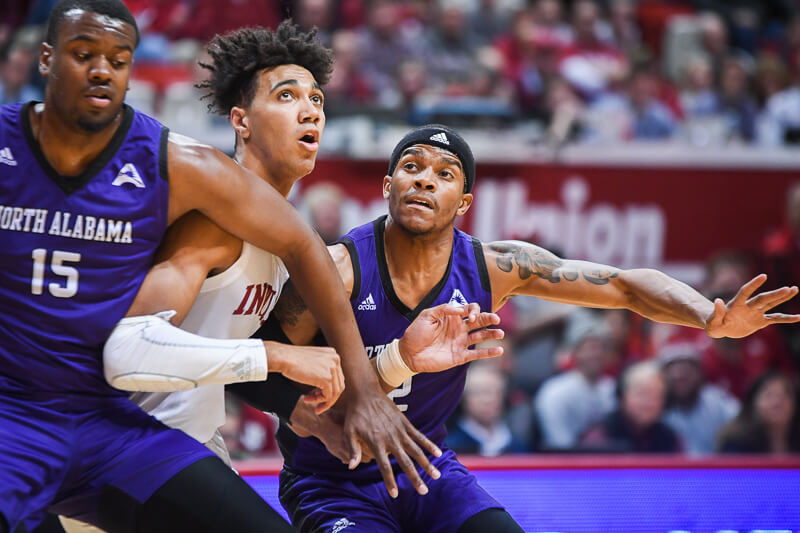 Podcast on the Brink is back for a new episode with hosts Jerod Morris of The Assembly Call and Alex Bozich of Inside the Hall. The show is available weekly.
On this week's episode, Morris and Bozich open up the reader mailbag after Indiana's 3-0 start to the regular season. Among the topics discussed:
• Indiana's defensive problems so far … Is there cause for concern?
• The return of Devonte Green and why he's so important to the Hoosiers
• Will the Hoosiers go back to a three guard lineup when Green returns?
• Buy or Sell: Will IU's offense be a major strength?
• What's one thing that has surprised early in the season and one thing that's been disappointing?
• Early season impressions on the Big Ten
• The Forum Tipoff Classic next month
• How many years will Dawson Garcia spend in college?
And so much more. Listen in the audio player below, download the episode or subscribe via Apple Podcasts.
Other ways to subscribe:
· Spotify
· iHeart Radio
· Stitcher
· TuneIn
· Overcast
· Google Play
Sponsors for this episode:
• IU Ticket Office — Visit iuhoosiers.com or call/text (812) 855-4006 to learn about the latest special packages for tickets to IU football and basketball games.
• Homefield — Visit homefieldapparel.com to find the most comfortable and most unique officially licensed IU apparel. Use promo code BRINK at checkout for 20% off your first order.
Filed to: