2019-20 Preseason Bracketology: Matchups and other teams considered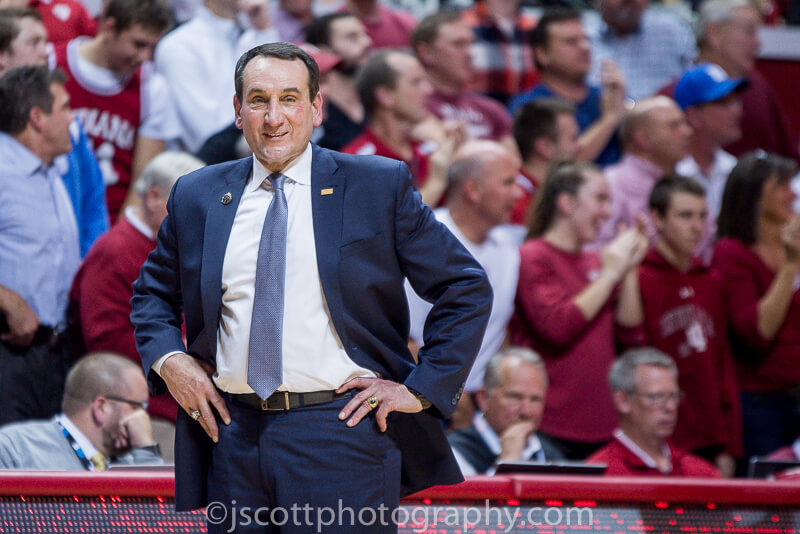 Over the last four days, I've released the 68 teams in my preseason field, but it's always fun to look at the actual matchups as well. In addition, it's useful for me to get a little practice in following the bracketing principles as well, so let's consider this the bracketology equivalent of an exhibition game.
Previously: 13-16 Seeds, 9-12 Seeds, 5-8 Seeds, and 1-4 Seeds
Following the bracket, I wrote up some quick thoughts about a handful of other teams I also considered for the field and gave a breakdown by conference.
| | | |
| --- | --- | --- |
| MIDWEST (INDIANAPOLIS) | | WEST (LOS ANGELES) |
| Cleveland – March 20/22 | | Greensboro – March 20/22 |
| 1) Michigan St. | | 1) Duke |
| 16) Bethune-Cookman / Grambling | | 16) Iona |
| 8) Marquette | | 8) Texas |
| 9) Iowa St. | | 9) Tennessee |
| | | |
| Tampa – March 19/21 | | Spokane – March 19/21 |
| 5) Arizona | | 5) Seton Hall |
| 12) Harvard | | 12) New Mexico St. |
| 4) Villanova | | 4) Oregon |
| 13) Vermont | | 13) Missouri St. |
| | | |
| Omaha – March 20/22 | | Albany – March 19/21 |
| 6) LSU | | 6) Florida St. |
| 11) Dayton / Wisconsin | | 11) Davidson |
| 3) Texas Tech | | 3) Maryland |
| 14) UC Irvine | | 14) Colgate |
| | | |
| St. Louis – March 19/21 | | Spokane – March 19/21 |
| 7) Houston | | 7) Auburn |
| 10) Providence | | 10) Cincinnati |
| 2) Louisville | | 2) Gonzaga |
| 15) Wright St. | | 15) North Dakota St. |
| | | |
| SOUTH (HOUSTON) | | EAST (NEW YORK) |
| Omaha – March 20/22 | | St. Louis – March 19/21 |
| 1) Kansas | | 1) Kentucky |
| 16) E. Washington | | 16) LIU Brooklyn / New Orleans |
| 8) Colorado | | 8) NC State |
| 9) Notre Dame | | 9) Illinois |
| | | |
| Sacramento – March 20/22 | | Sacramento – March 20/22 |
| 5) Purdue | | 5) Xavier |
| 12) ETSU | | 12) W. Kentucky |
| 4) Memphis | | 4) Baylor |
| 13) Liberty | | 13) Belmont |
| | | |
| Albany – March 19/21 | | Cleveland – March 20/22 |
| 6) VCU | | 6) Saint Mary's |
| 11) Oklahoma St. / Ole Miss | | 11) Washington |
| 3) Virginia | | 3) Ohio St. |
| 14) Bowling Green | | 14) Charleston |
| | | |
| Tampa – March 19/21 | | Greensboro – March 20/22 |
| 7) Utah St. | | 7) Creighton |
| 10) Michigan | | 10) Alabama |
| 2) Florida | | 2) North Carolina |
| 15) Radford | | 15) S. Alabama |
Other Teams Considered (in alphabetical order):
Arizona State – If the Pac-12 is going to get another team in the field, ASU and USC seem to be the mostly likely candidates. The Sun Devils have a strong backcourt led by Remy Martin and Rob Edwards, both of whom scored in double figures last season. Replacing Zylan Cheatham won't be easy, and a general lack of proven depth is a concern for a team that wants to push the pace.
Georgetown – The Hoyas were one of the toughest omissions. On the one hand, the sophomore backcourt of James Akinjo and Mac McClung is an exciting one to watch, with each player scoring over 13 points per game as a true freshman. On the other, they posted the two highest usage rates on the team and neither posted an offensive rating over 101. Patrick Ewing will need both to exercise improved shot selection as second-year players. Fellow sophomore Josh LeBlanc also showed flashes, posting strong rebounding rates and a gaudy 124.9 offensive rating. NC State transfer Omer Yurtseven will hold down the post and should bolster a defense that ranked 133rd in adjusted efficiency last season. Despite managing a 9-9 mark in the Big East, Georgetown finished the season ranked 100th on KenPom, so I fear that some aren't realizing just how much the efficiency needs to improve on both ends of the floor. That said, I like the roster and won't be shocked if they wind up dancing in March.
Georgia – If freshman Anthony Edwards turns out to be a transcendent talent, the Bulldogs could surprise a few teams in the SEC and get into the at-large conversation. Given the depth of the league and the fact that the Bulldogs have such a long way to go after finishing 2-16 in SEC play last season, that seems relatively unlikely.
Indiana – Given the IU-centric nature of this site and the fact that I co-host an IU postgame show, it stands to reason this would be the team that has generated the most questions. First, do I think there's a path to the NCAA tournament for this team? Absolutely. But as I fielded questions and tried to look at this team objectively, the overarching concern is that the roster contains very few players who you know what to expect from on a game to game basis. So while the best versions of guys like De'Ron Davis, Devonte Green, and Justin Smith could combine to make a really formidable team, you just don't know how many times that will come to fruition over the course of the season. Throw in the early rash of injuries, and that becomes even harder to picture. That being said, it's hard to argue with the defensive improvement that's taken place over Archie Miller's first two seasons, and this year's roster projects to be solid defensively as well. The questions revolve around an offense that has ranked 92nd and 82nd in adjusted efficiency over the last two seasons. There are arguments to be made that things will be more fluid offensively for a team that won't be nearly as reliant on two players as last year's squad, but on a team with no true star, the production from Juwan Morgan and Romeo Langford will need to be spread across multiple less proven (or at the very least less consistent) options. As the season begins, I'm intrigued by this team and excited to see how the pieces all fit together, and there's no team I hope I botched this set of projections on more than the Hoosiers.
Iowa – It remains to be seen how much the Hawkeyes will get out of Jordan Bohannon, but recent indications have been positive for the senior who is recovering from offseason hip surgery. Joe Wieskamp and Luka Garza both scored in double figures last season and will play prominent roles offensively, but with or without Bohannon, Iowa needs to find a way to improve defensively after finishing 123rd, 242nd, and 111th in adjusted efficiency over the last three seasons.
Miami (FL) – The Hurricanes should be strong in the backcourt and on the wing with the return of Chris Lykes and Dejan Vasiljevic and the addition of Oklahoma transfer Kam McGusty, but frontcourt production and depth are concerns for a team that went just 5-13 in ACC play. Jim Larranaga is an accomplished coach, so if he can push the right buttons, an at-large berth is within reach.
Mississippi State – Sophomore big man Reggie Perry had a productive summer for the USA U-19 team in the FIBA World Cup, but Ben Howland must replace starting guards Quinndary Weatherspoon and Lamar Peters. That leaves significant questions related to perimeter creation and shooting, which means an offense that was by far Howland's most efficient in Starkville is bound to take a step back. The Bulldogs should be entrenched in a crowded middle of the SEC, and given the league's depth, that may wind up being enough to sneak into the field.
Oklahoma – As mentioned earlier in the series, the Big 12 should have a minimum of six teams in the field, and I gave Oklahoma State the nod for the final one in my projections. The Sooners return a solid frontcourt duo in Brady Manek and Kristian Doolittle, who combined for 23.5 points and 13.0 rebounds per game last year. Outside of those two, there are mostly new faces up and down Lon Kruger's roster. Kruger has led Oklahoma to the NCAA tournament in six of the last seven seasons, including five years with 20-plus wins, so picking again him to figure it all out may end up a mistake.
Syracuse – What's a bubble conversation without the Orange? Elijah Hughes and Buddy Boeheim are the only returning players who scored over 4.1 points per game for an offense that ranked ninth in efficiency during ACC play and relied heavily on the departed Tyus Battle and Oshae Brissett. The defense should be fine, but I struggle to project the offense to be efficient enough to push the Orange to the right side of the cut line.
USC – The Trojans finished last season ranked 118th in adjusted defensive efficiency and have yet to finish better than 80th during Andy Enfield's tenure. Returning seniors Nick Rakocevic and Jonah Matthews combined to score over 27 points per game last season with Rakocevic also chipping in 9.3 boards. Another talented freshman class joins the team this year, led by Onyeka Okongwu and Isaiah Mobley, and Enfield grabbed a pair of grad transfers who should factor into the rotation as well. The talent is intriguing and the offense should be improved, but similar improvement on the defense end seems unlikely.
West Virginia – Despite a 4-14 mark in the Big 12 and efficiency numbers that plummeted on both ends of the floor, hopes are high for the Mountaineers. A number of young players earned minutes following multiple mid-season roster changes, and Bob Huggins dialed back the press as the season wore on. Led by sophomore Derek Culver, the Mountaineers will continue to pound the offensive glass to generate easy buckets, but Huggins needs to find shooters after finishing outside the Top 300 in 3-point shooting a season ago.
Wichita State – The Shockers were incredibly young last season, but things came together late in the season, culminating with a run to the semis of the NIT. They must replace Markis McDuffie, but the sophomore trio of Dexter Dennis, Erik Stevenson, and Jamarius Burton gained valuable experience last year. JUCO transfer Trey Wade should be an impact player as well, but an early season injury to big man Jaime Echenique bears watching. I'm not convinced the AAC can earn four bids when it's all said and done, but if everything comes together, the Shockers could potentially leapfrog one of the teams projected ahead of them in the standings.
Conference Breakdown:
ACC (7): Duke, Florida State, Louisville, North Carolina, North Carolina State, Notre Dame, Virginia
Big Ten (7): Illinois, Maryland, Michigan, Michigan State, Ohio St., Purdue, Wisconsin
SEC (7): Alabama, Auburn, Florida, Kentucky, LSU, Ole Miss, Tennessee
Big 12 (6): Baylor, Iowa State, Kansas, Oklahoma State, Texas, Texas Tech
Big East (6): Creighton, Marquette, Providence, Seton Hall, Villanova, Xavier
Pac-12 (4): Arizona, Colorado, Oregon, Washington
American (3): Cincinnati, Houston, Memphis
Atlantic 10 (3): Davidson, Dayton, VCU
West Coast (2): Gonzaga, Saint Mary's
America East: Vermont
Atlantic Sun: Liberty
Big Sky: Eastern Washington
Big South: Radford
Big West: UC Irvine
Colonial: Charleston
Conference USA: Western Kentucky
Horizon: Wright State
Ivy: Harvard
MAAC: Iona
MAC: Bowling Green
MEAC: Bethune-Cookman
Missouri Valley: Missouri State
Mountain West: Utah State
Northeast: LIU
Ohio Valley: Belmont
Patriot: Colgate
Southern: ETSU
Southland: New Orleans
SWAC: Grambling
Summit: North Dakota State
Sun Belt: South Alabama
WAC: New Mexico State
Follow Andy on Twitter (@andybottoms) for more thoughts on college hoops and to receive an update whenever new brackets are posted.
Filed to: