2019-20 Preseason Bracketology: 13-16 Seeds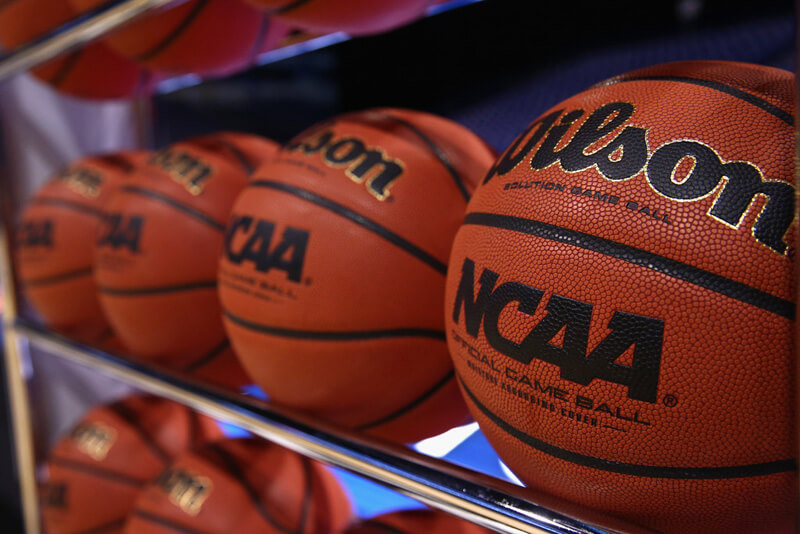 The painfully long college basketball offseason is nearly over, which means it's time to go on record with my preseason bracket projections. This set of projections is always the toughest to do since there simply isn't actual data to use. Early season results provide the opportunity to overreact, but at least those overreactions are based on things we've actually seen as opposed to complete speculation. Ultimately that's why I rarely produce another set of projections until after the first of the year.
In terms of methodology, I try to absorb as much preseason content as I can, whether that's online or in print, data-driven or subjective. I review the 1-353 rankings that many sites are posting and look through past performance, returning production, and potential breakouts for the teams that profile as contenders in their league or the at-large pool. From a practical standpoint, this exercise is a useful way to build out my initial list of teams to monitor as the season begins.
The field will be released over the next four days, four seed lines at a time. So without further ado, here's a look at the 13-16 seeds, who represent my picks to win the automatic bids in their respective conferences.
16 Seeds
Bethune-Cookman (First Four) – The Wildcats finished in the middle of the pack in the MEAC last season, but they return preseason player of the year Cletrell Pope (14.1 ppg, 12.2 rpg), who also garnered the league's defensive player of the year honors last season. Guard Malik Maitland also returns after averaging 13.7 points and 4.4 assists as a junior, and coach Ryan Ridder received some great news when Isaiah Bailey was granted a sixth year of eligibility after playing just three games last season. That trio was enough for me to give Bethune-Cookman the nod over NC Central and North Carolina A&T.
Grambling (First Four) – Long-range shooting and a strong backcourt will be the calling cards for the Tigers, who finished fourth in the nation in 3-point shooting last season. Point guard Ivy Smith (13.2 ppg, 4.9 apg) is back to run the show and distribute the basketball to wings Dallas Polk-Hilliard and Prince Moss, both of whom knocked down over 45 percent from beyond the arc. Perennial contender Texas Southern and defending champ Prairie View A&M will also be among the best teams in the SWAC.
LIU Brooklyn (First Four) – With all five starters back and six of the top seven scorers returning, Derek Kellogg's roster will be largely the same even if the team's mascot is changing from the Blackbirds to the Sharks. The headliner is senior Raiquan Clark (18.9 ppg, 6.8 rpg), who was granted an additional year of eligibility after playing just a few minutes as a freshman. The NEC race should be an interesting one with Sacred Heart and St. Francis (PA) both firmly in the mix for the league's automatic bid.
New Orleans (First Four) – It came down to Sam Houston State and New Orleans for the Southland's ticket to the Big Dance, and I opted for the Privateers, who came up short in the conference tournament final last season. Guard Bryson Robinson (11.5 ppg) is the leading returnee, but sophomore forward Gerrale Gates is in line for a jump in production after being named the Southland's top freshman last year. New Orleans ranked 15th in the nation in defensive turnover rate, which marked their fourth straight season in the Top 20 under Coach Mark Slessinger.
Eastern Washington – The one-two punch of Jacob Davison (14.6 ppg) and Mason Peatling (15.5 ppg, 7.5 rpg) will lead the way for the Eagles, who have lost in the Big Sky tournament final each of the last two seasons. Rising sophomore Kim Aiken, Jr. performed well down the stretch and appears poised to take a leap in his second season with the program. The top half of the league looks to be competitive with the likes of Weber State, Southern Utah, Montana, and Northern Colorado all in contention.
Iona – The Gaels are looking for their fifth straight trip to the NCAA tournament, and I have yet to find another team predicted to win the MAAC. The trio of E.J. Crawford, Tajuan Agee, and Asante Gist combined to average 43.4 points a season ago and should lead the way once again for Coach Tim Cluess' offensive attack. Minnesota transfer Isaiah Washington had his waiver approved, and he's one of a few transfers on the roster who are expected to contribute this season. Rider and Siena seem most likely to challenge the Gaels in the league, but this feels like Iona's to lose.
15 Seeds
North Dakota State – With all five starters back and Mike Daum finally out of the Summit League, the Bison are poised to make it back-to-back trips to the NCAA tournament following last year's surprising conference tournament title. Guards Vinny Shahid (13.1 ppg, 2.6 apg) and Tyson Ward (12.4 ppg, 6.2 rpg, 2.3 apg) should lead the way in scoring once again for Coach Dave Richman's slow-paced attack. The Bison are a heavy favorite to win the Summit League with South Dakota the most likely to challenge NDSU.
Radford – The graduation of Ed Polite, Jr. leaves big shoes to fill for the Highlanders, but the backcourt of Carlik Jones (15.7 ppg, 5.2 rpg, 5.8 apg, 1.7 spg), Travis Fields, Jr. (10.8 ppg), and Donald Hicks (8.7 ppg) give Coach Mike Jones a solid foundation. In the frontcourt, a trio of transfers will have the opportunity to carve out roles for themselves, and if they mesh well with the returning starters, Radford has a great chance to get back to the Big Dance. If not, look for Gardner-Webb or Winthrop to emerge from the Big South.
South Alabama – If the preseason prognostications are any indication, the top of the Sun Belt is going to be wide open this season. Talent won't be an issue for the Jaguars, who return three double-digit scorers in seniors Josh Ajayi (16.4 ppg, 7.4 rpg), Trhae Mitchell (13.6 ppg, 7.6 rpg, 3.6 apg), and Herb McGee (10.0 ppg). Coach Richie Riley also gets three transfers eligible who sat out last season, two of whom scored at least 14 points per game at their previous stop, and also adds grad transfer Chad Lott, who averaged 14.3 points and 5.1 boards for Howard last year. It remains to be seen how (or if) those pieces will all fit together, but if one ball turns out not to be enough, look for teams like Georgia Southern, UT-Arlington, and Texas State to be the beneficiaries.
Wright State – The Raiders shared the regular season Horizon League crown with Northern Kentucky, but Wright State came up short in the conference tournament final. A number of key pieces return from that squad, led by big man Loudon Love (15.1 ppg, 8.2 rpg) and seniors Billy Wampler (14.9 ppg, 3.4 rpg) and Cole Gentry (11.7 ppg, 3.2 apg). The Raiders also get sophomore Jaylon Hall back from injury and add a pair of transfers, which should provide coach Scott Nagy with solid depth. Northern Kentucky and Illinois-Chicago appear to the Horizon League's other top teams in what should be a tight race atop the conference.
14 Seeds
Charleston – The graduation of Jarrell Brantley is huge, but the Cougars do return Grant Riller (21.9 ppg, 4.1 apg). The senior guard is an accomplished shooter who made nearly 62 percent of his 2-pointers last season, posted an assist rate of 25.7 percent, and turned the ball over on just 13.3 percent of possessions despite a very high usage rate. The backcourt will assuredly be the strength for Earl Grant's squad, but the Cougars will need consistent contributions from the frontcourt in order to hold off the likes of Hofstra and Northeastern in the CAA.
Bowling Green – Most of the best teams in the MAC called the league's East division home, and the conference race should be an interesting one. The Falcons faded down the stretch after a 11-2 start in MAC play, but they rebounded to make the finals of the conference tournament before falling to Buffalo. BGSU's backcourt will be its strength led by Justin Turner (18.2 ppg, 3.1 apg) and Dylan Frye (12.8 ppg), but the biggest question mark is replacing big man Demajeo Wiggins. If the Falcons can cobble together enough production in the frontcourt, I like their chances to beat out Buffalo, Kent State, and Toledo for the automatic bid.
Colgate – The Raiders are poised to repeat in the Patriot League after claiming a portion of the regular season title and subsequently winning the conference tournament. Four starters are back from that squad, led by reigning Pat League player of the year Rapolas Ivanauskas (15.9 ppg, 7.8 rpg, 43.3 3PT%), Jordan Burns (16.3 ppg, 5.7 apg, 39.4 3PT%), and Will Rayman (13.1 ppg, 6.5 rpg, 42.9 3PT%). Offensively, Colgate ranked 60th in adjusted offensive efficiency thanks in part to knocking down 39.5 percent from beyond the arc and strong point guard play from Burns, who posted a gaudy 34.8 assist rate. Bucknell and American project to be the Patriot League's other top teams, but it feels like there's a wide gap between Colgate and the competition.
UC Irvine – The Anteaters ran away with the Big West last season and entered the NCAA tournament on a 16-game winning streak, which they extended by knocking off Kansas State in the first round. UCI used a balanced attack last season with nine players averaging at least 5.8 points, and the transfer of leading scorer Max Hazzard and the graduation of point guard Robert Cartwright will provide opportunity for players to embrace larger roles. Evan Leonard (11.3 ppg) is the top returning scorer and knocked down over 41 percent of his attempts from long range, while sophomore Collin Welp (8.6 ppg, 4.3 rpg) should be able to build on a solid first season in the program. UC Santa Barbara should challenge the Anteaters atop the Big West this year assuming they can find frontcourt complements to a backcourt that returns three double-digit scorers.
13 Seeds
Belmont – While I don't expect another two-bid season for the OVC, it does appear that Belmont and Murray State will be battling it out atop the league once again. Longtime coach Rick Byrd is gone for the Bruins following his retirement, but former assistant Casey Alexander will take the reins after a terrific season at Lipscomb. Alexander will need to account for the loss of last season's top two scorers, but six returnees averaged at least 4.4 points, led by big man Nick Muszynski (14.7 ppg, 5.8 rpg, 2.2 bpg) and point guard Grayson Murphy (9.6 ppg, 6.5 apg). They also added grad transfer Tyler Scanlon from Boston, where he averaged 13.8 points, 5.0 boards, and 3.3 assists. Murray State will be adjusting to life without Ja Morant, but they are still expected to be in the mix for the OVC championship.
Missouri State – The Bears return just two starters from a season ago, but that duo of forward Tulio Da Silva and guard Keandre Cook combined to average 27.1 points and 11.7 rebounds last year. A slew of transfers will be expected to play key roles in 2019-20, including Lamonte West (West Virginia), Josh Hall (Nevada), and Tyrik Dixon (Middle Tennessee) as well as big man Gage Prim, who was ranked as one of the best JUCO prospects in the nation. Assuming all those pieces fit together and the Bears improve on a defense that ranked next to last in three-point defense and 299th in effective field goal percentage defense, I like their chances to win the league. Regardless, the top half of The Valley should be very competitive with Bradley, Loyola Chicago, and Northern Iowa all talented enough to challenge for the title.
Liberty – Coming off of a season where the Flames tied for the regular season Atlantic Sun title, won the conference tournament, and then knocked off Mississippi State in the NCAA tournament, Liberty looks poised for another successful season. The Flames finished 10th in the nation in effective field goal percentage last season, and they return five of their top six scorers, led by Scottie James (12.6 ppg, 8.6 rpg) and Caleb Homesley (12.4 ppg, 5.6 rpg, 2.7 apg). It's hard to envision a scenario where Liberty doesn't win the Atlantic Sun this season, especially with no other teams anywhere near the caliber of Lipscomb, who compiled a reasonable at-large case in 2018-19.
Vermont – Forward Anthony Lamb (21.2 ppg, 7.8 rpg) is the reigning America East player of the year, and his presence alone should be enough to project the Catamounts to finish atop the league once again. They also return junior guard Stef Smith, who scored over 12 points per game last season, and they add a pair of major conference transfers in Daniel Giddens and Duncan DeMuth. Vermont finished in the Top 100 in both adjusted offensive and defensive efficiency last season, and the pieces are there to repeat that again this year, making the Catamounts one of the more dangerous mid-major teams come March.
Follow Andy on Twitter (@andybottoms) for more thoughts on college hoops and to receive an update whenever new brackets are posted.
Filed to: