Film Session: Gannon University
In its first and only exhibition game of the season, Indiana's offense proved to be a work in progress. While it exhibited more movement and options than the worst of what we witnessed last season, a lack of familiarity also caused some scoring droughts and sloppy play.
We'll take a look at plays from both sides of the aisle in the inaugural edition of Film Session for the 2019-2020 season:
After winning the tip, Armaan Franklin brings the ball up and gets right to work, flipping to Damezi Anderson on the left wing: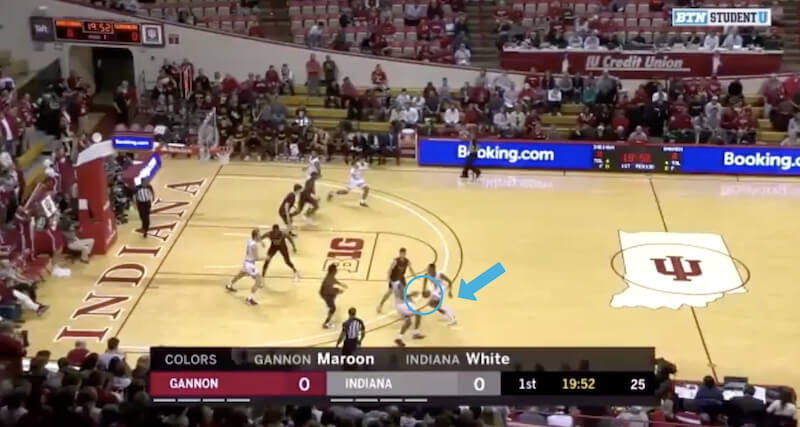 Anderson comes to the top of the key and passes the ball to Justin Smith up top. Franklin cuts along the baseline: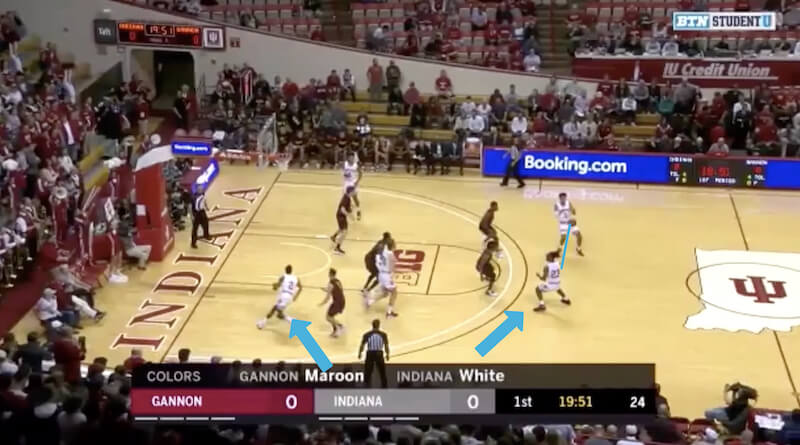 Trayce Jackson-Davis sets a pick for Franklin as he curls up to the right wing. Smith waits for him up top: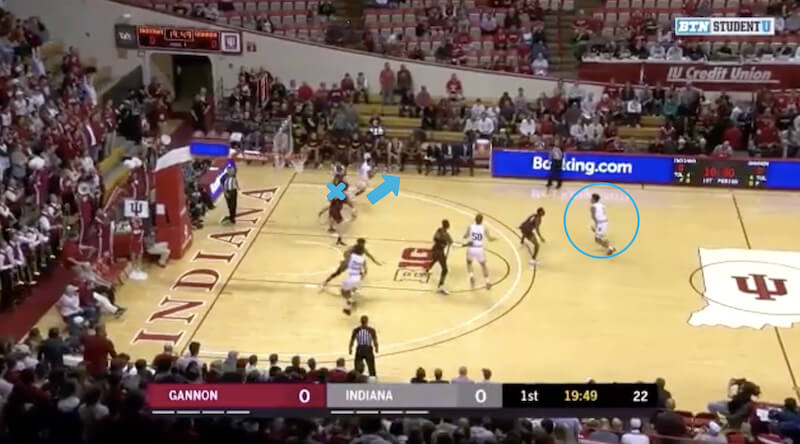 Smith passes to Franklin: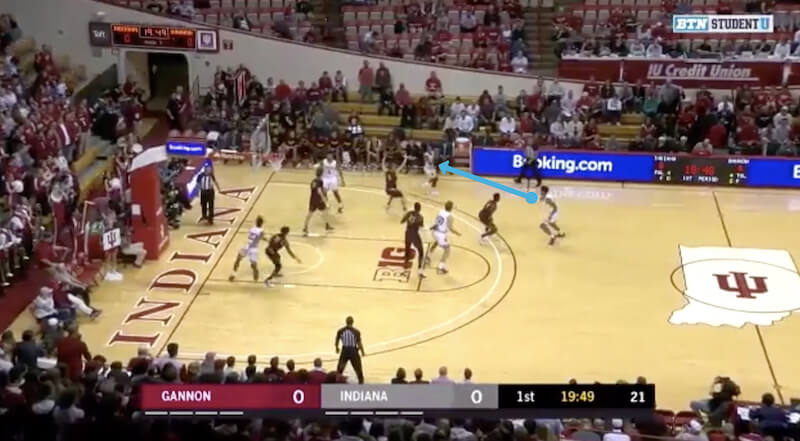 Joey Brunk sets a back screen for Smith as he cuts down to the lower left block: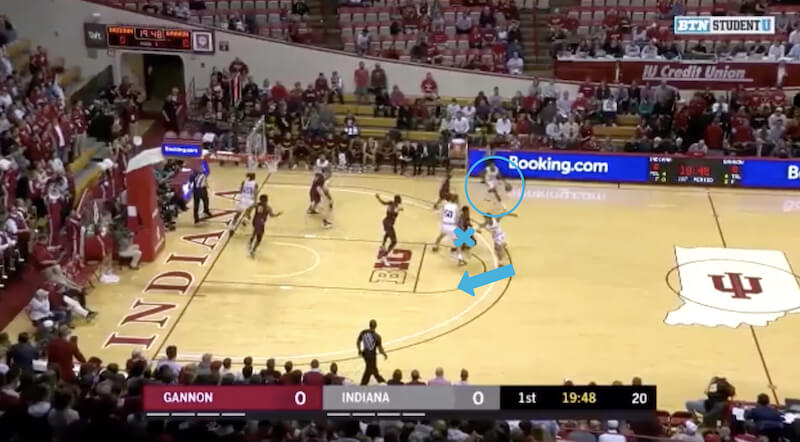 As Franklin continues to move, Brunk sets a ball screen for him up at the top of the key: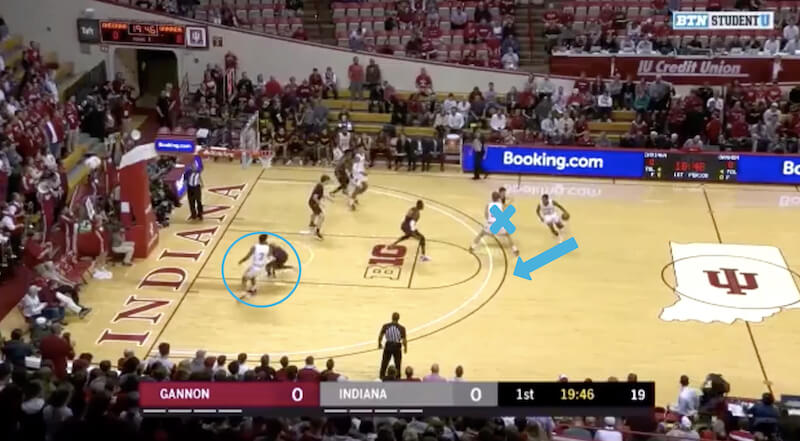 Brunk's man tries to play inbetween, keeping a hand on Brunk as he opens up, allowing space for Franklin to keep going downhill left: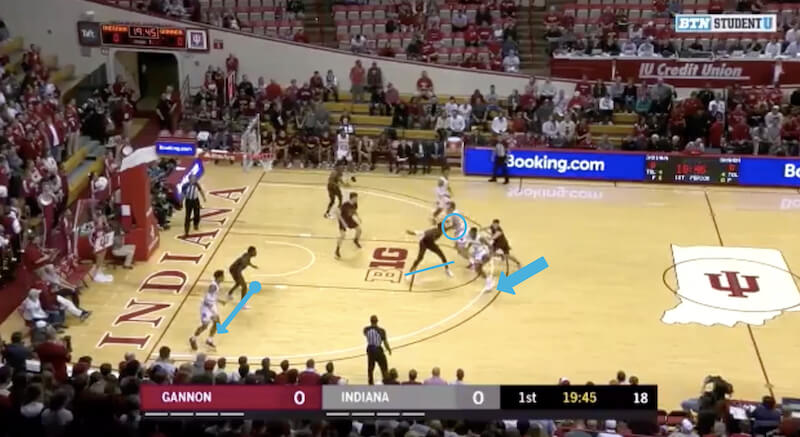 Franklin gets ahead of the defense: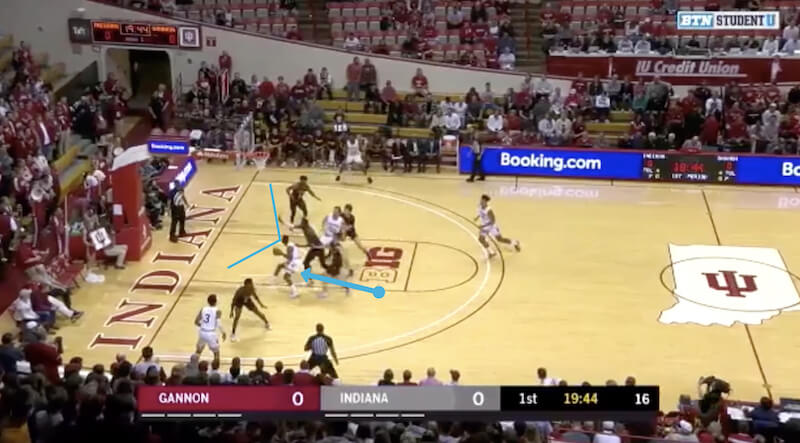 And gets it in for two points: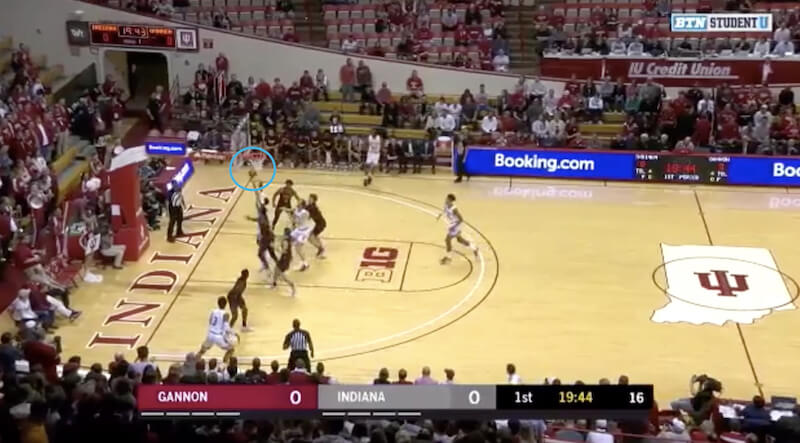 Nice action out the gate from the Hoosiers here. Franklin kept on the move off the ball, allowing him to get it back going downhill with Brunk providing the ball screen to give him space to the basket.
Filed to: Gannon Golden Knights