Film Session: Gannon University
Here's another play from the first half when Indiana was having trouble finding its footing. Brunk sets a high ball screen for Phinisee: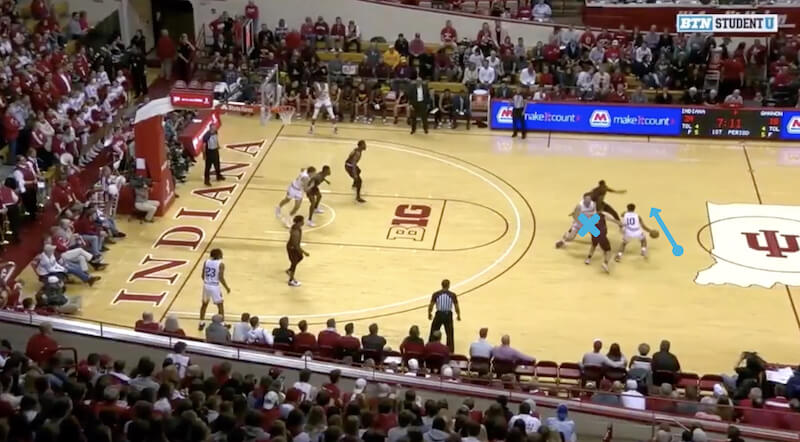 Brunk rolls to the paint as Phinisee comes around right. Brunk's man begins to recover back to him as Race Thompson's man also starts creeping up on Brunk: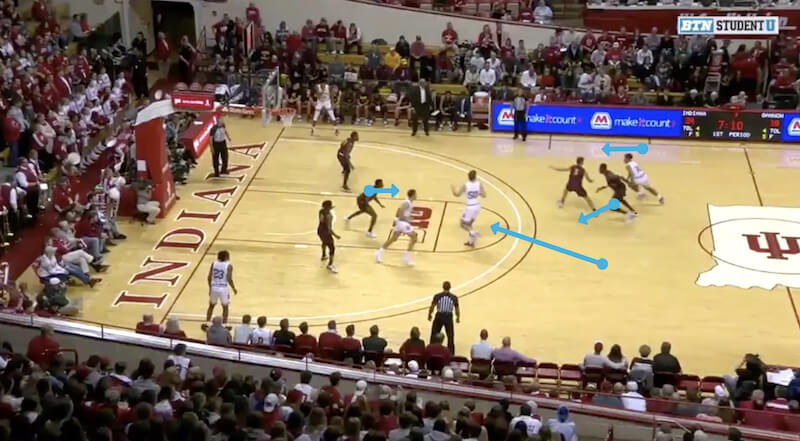 Phinisee waits on the pass and then Brunk puts his hands up calling for the ball. By this point, Gannon's defense is pinching into the middle: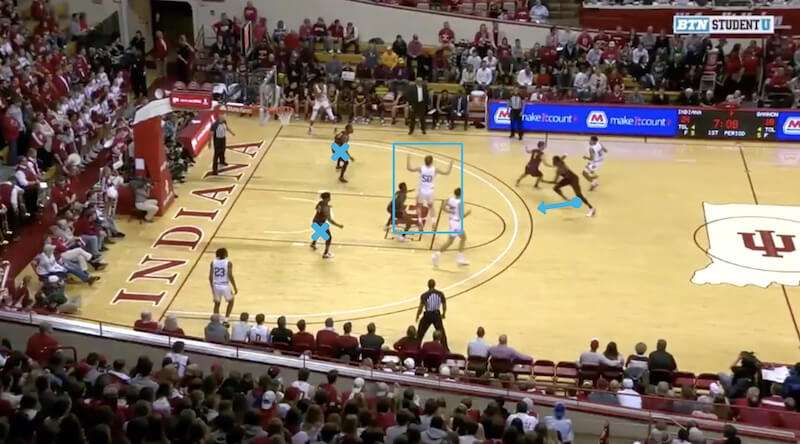 Phinisee ends up making the pass, but Brunk is now surrounded by four Golden Knights, as his original man has his hands up trying to make the pass harder: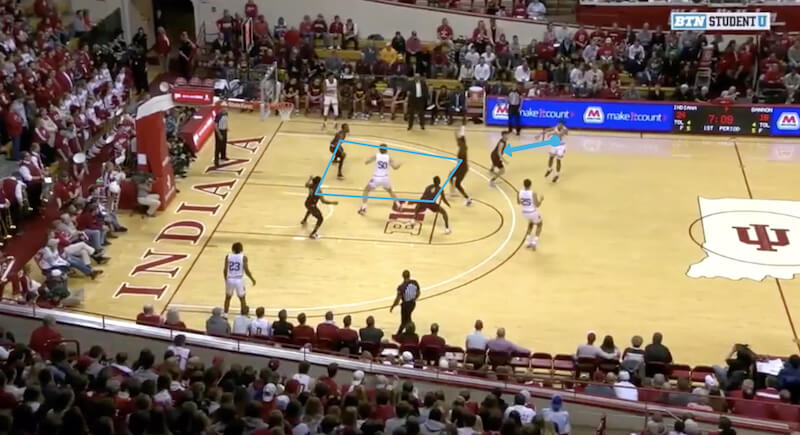 Phinisee's pass sails over Brunk's head for a turnover: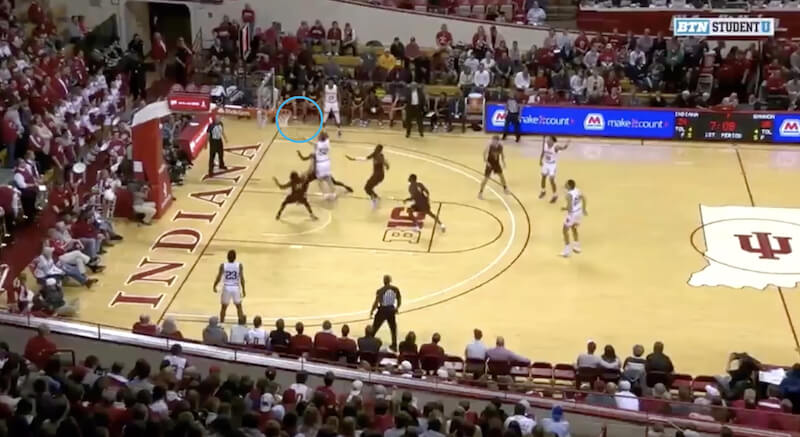 With Phinisee working back from injury and Brunk being new to the team, here's a case of two players still figuring each other out.
Filed to: Gannon Golden Knights