Film Session: Gannon University
At the start of the second half, Indiana's back with the lineup from the first play in this Film Session. They run similar action, but aren't able to free Franklin this time. So as the shot clock ticks down, Anderson passes to Brunk on the right post: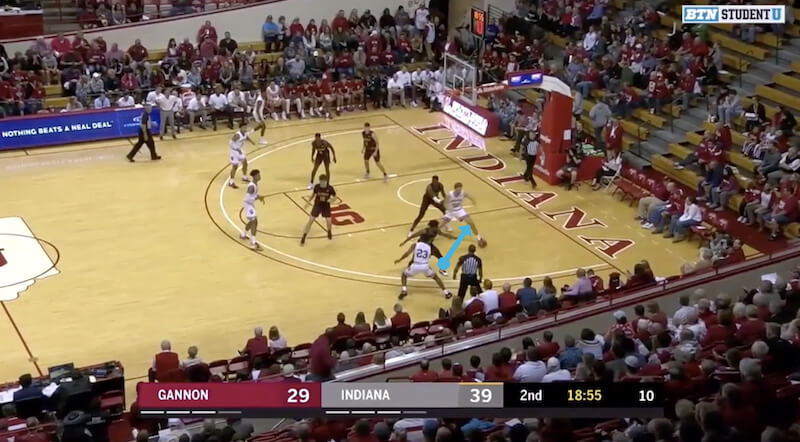 Brunk stays patient as Indiana's other players move. Jackson-Davis and Anderson cut off the perimeter as Franklin and Smith hang on the perimeter: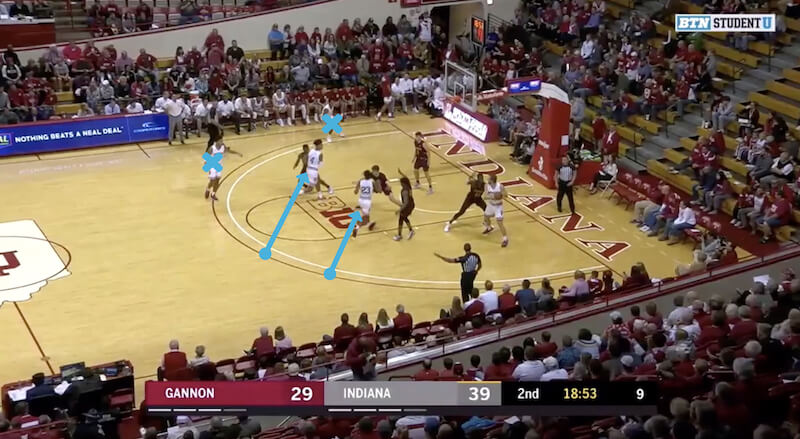 Gannon's defense starts to get clogged up in the paint, allowing Franklin to start coming to the top of the key without his defender chasing. Smith cuts into the paint: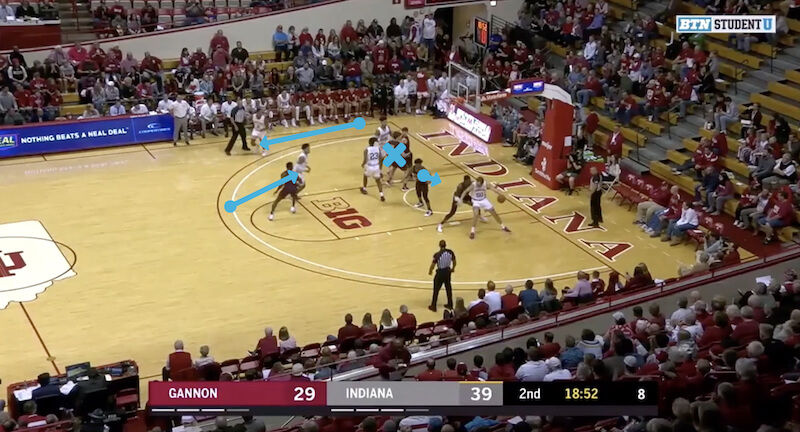 Brunk passes to Franklin up top as Anderson leaks out to the left wing without anyone chasing him: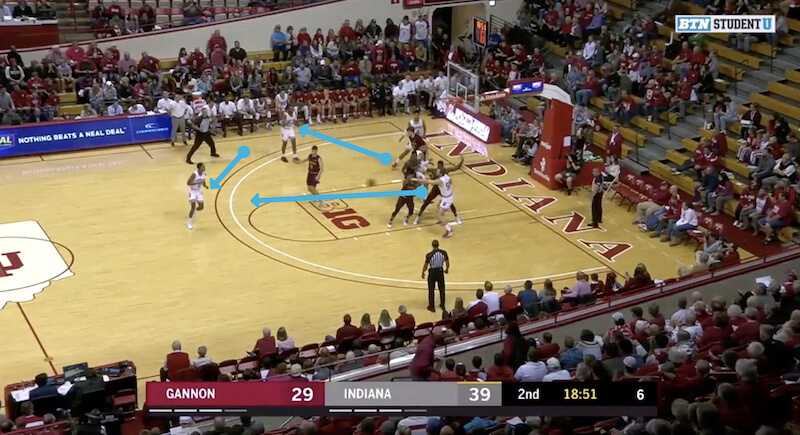 Franklin makes the quick pass to Anderson on the left wing: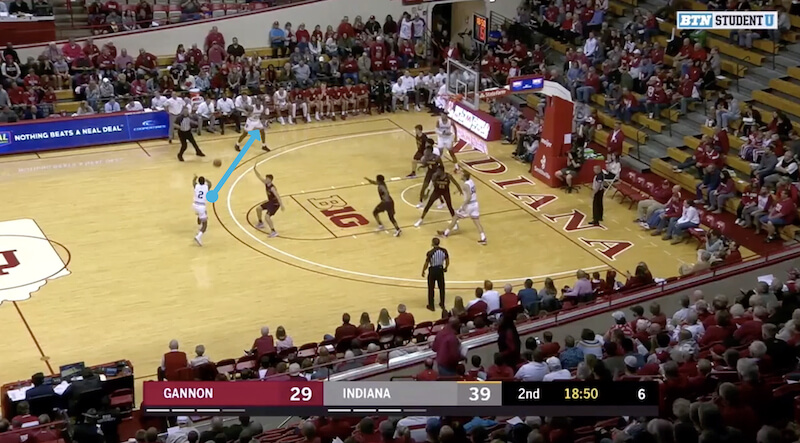 Anderson hoists the 3-pointer: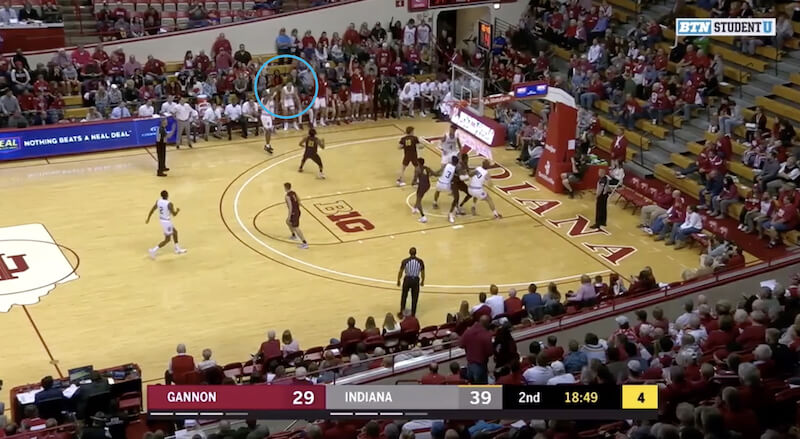 It misses, but Jackson-Davis is there to clean up the board and tips it in for two:
Nice work by the Hoosiers here to stay patient and keep moving after the their initial action didn't work and time was of the essence.
Filed to: Gannon Golden Knights