2019-2020 ITH Season Preview: Michigan Wolverines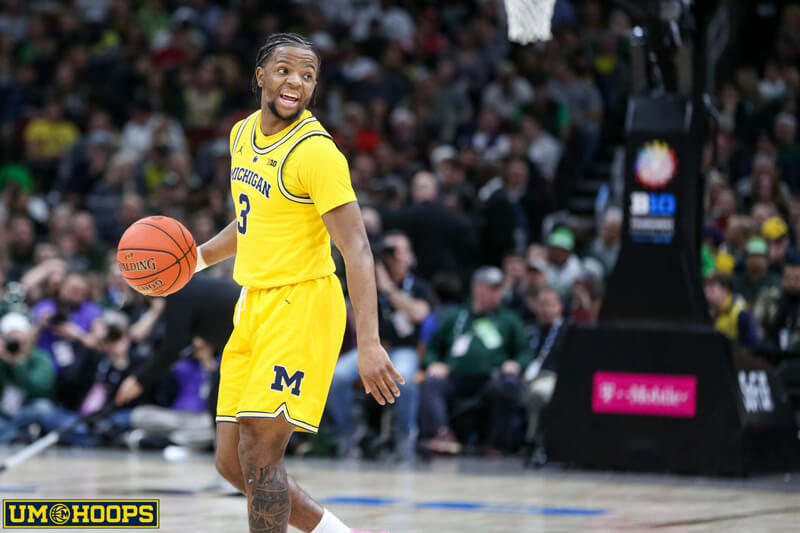 With the start of college basketball season on the horizon, we'll be taking a long look at the conference at large as well as Indiana's roster over the next month. Today, we preview Michigan.
(Previously: Minnesota Golden Gophers, Northwestern Wildcats, Rutgers Scarlet Knights, Nebraska Cornhuskers, Iowa Hawkeyes)
The biggest offseason bombshell in the Big Ten occurred on May 13 when longtime Michigan coach John Beilein departed Ann Arbor to take the Cleveland Cavaliers head coaching job. Nine days later, Michigan announced the hiring of Juwan Howard, a member of the school's famed Fab Five teams that went to back-to-back national championship games in the early 90s.
After a 19-year NBA career in which he earned more than $150 million and was a member of two championship teams, Howard spent six years in the NBA as an assistant coach with Miami before returning to his alma mater for his first head coaching job.
Given that he's never been a head coach and little is known about the system or style of play that he'll look to implement, scouting Michigan entering the season will be difficult for the rest of the Big Ten. Howard has assembled a coaching staff with plenty of experience as former St. Joseph's coach Phil Martelli is one of his three assistants and Saddi Washington, who was a member of Beilein's staff, was also retained.
In addition to adjusting to what will certainly be a new brand of basketball under Howard, Michigan will also have to deal with the loss of three valuable pieces from last season's team that won 30 games and advanced to the Sweet Sixteen.
Jordan Poole (Golden State, 28th pick) and Ignas Brazdeikis (New York, 47th pick) are now in the NBA while Charles Matthews will have to work back from an ACL tear he suffered in June during a pre-draft workout to get his shot at a pro career.
Fortunately for Howard, the Wolverines return a solid nucleus that includes three players who figure to be among the league's best this season. Senior point guard Zavier Simpson is the headliner because of his ability to dominate games on the defensive end. Simpson isn't a great perimeter shooter, but led all high major players last season with 152 ball screen assists, per Synergy Sports.
Senior Jon Teske is also back to anchor the frontcourt. The 7-foot-1 center is a terrific defender who can also step out and hit shots as a pick-and-pop threat. As a junior, Teske averaged nine points, seven rebounds and two blocks in 27.9 minutes per game.
Junior Isaiah Livers is also back in Ann Arbor and he was highly efficient last season, albeit in a limited role. Livers, a 6-foot-7 forward, shot 42.6 percent on 3s and in an offseason talk with the media, Howard called Livers a "big guard." Given that Michigan has to replace starters at three positions, it'll be interesting to see how Howard chooses to utilize Livers from a positional standpoint.
Michigan's next most important piece may be freshman wing Franz Wagner, the younger brother of former Wolverine Moritz Wagner. The German forward was en route to his official visit at Michigan when Beilein left for the Cavs, but ultimately chose to come even with the coaching change. Wagner is 6-foot-8 with guard skills and if he can play the two, his size will make him a difficult matchup for most Big Ten opponents.
The ceiling for this Michigan team may be determined by the pieces beyond those four players. Sophomores Brandon Johns and Colin Castleton should be in line for bigger roles, but played just sparingly as freshmen. Johns had his best game last season against Indiana in Ann Arbor as he went for eight points and eight rebounds in 13 minutes off the bench. Junior Eli Brooks should see minutes as a backup guard, but shot just 29.2 percent on 3s last season.
Bottom Line: Michigan still forecasts as a top half of the league team in Howard's first season, but after winning 63 games over the last two seasons, a step back will be in the cards. Fortunately for Howard, Michigan returns three of the top 20 players in the league and has an experienced point guard in Simpson who will be one of the league's best players. If Wagner can make a major impact as a freshman, Michigan should find its way back to the NCAA tournament for the fifth straight season.
Quotable: "I'd rather keep that to my myself. You guys have a job to do and I have a lot of competitors out there. I have a lot of competition that's said, 'hey this guy's never coached before' or 'this is their style, so do you want to go there?' I'd rather show (recruits), bring them to campus, show them on film, maybe see practice or a workout and we'll go from there." – Howard to reporters in July on the style of play he will deploy at Michigan.
Subscribe to Inside the Hall's YouTube channel and like our page over on Facebook.
(Photo credit: UMHoops)
Filed to: 2019-2020 Big Ten preview, Michigan Wolverines