2019-2020 ITH Season Preview: Northwestern Wildcats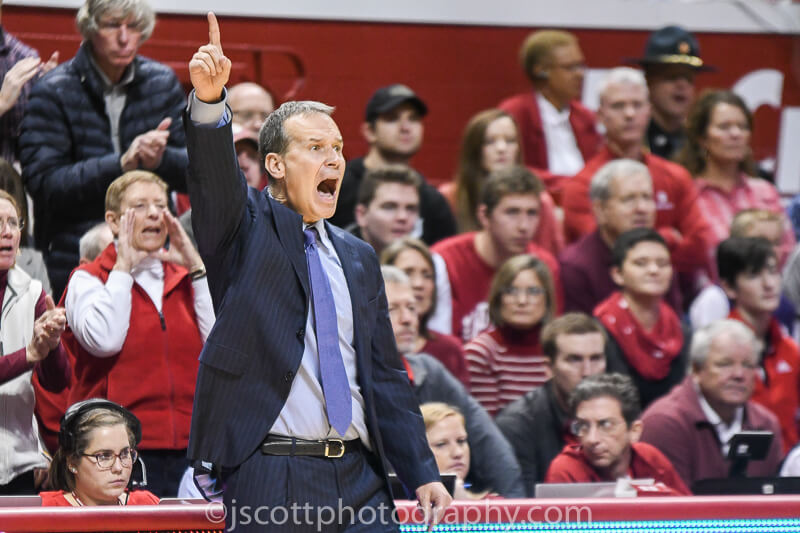 With the start of college basketball season on the horizon, we'll be taking a long look at the conference at large as well as Indiana's roster over the next month. Today, we preview Northwestern.
(Previously: 2019-2020 ITH Season Preview: Rutgers Scarlet Knights)
After Northwestern's first-ever trip to the NCAA tournament in 2017, which included a 24-12 overall record and a first-round win against Vanderbilt, it's been back to the dark ages for the Wildcats. With Bryant McIntosh and Scottie Lindsey still aboard in 2017-2018, the Wildcats disappointed at 15-17, including a seven-game losing streak to close out the season.
Last year's campaign offered little respite, the Wildcats notching just four conference wins en route to a 13-19 record, losers of 12 of their last 13 games. Northwestern's offense was the problem, as it ranked among the worst shooting teams in the nation (46.6 eFG%, 327th), a main culprit in it finishing the year with a middling 204th-placed adjusted offense efficiency, per KenPom. Were it not for a stellar defense — one that swallowed up the Hoosiers on Jan. 22 in Evanston — that ranked 19th nationally in adjusted efficiency, it likely would have been worse for the Wildcats.
So what will 2019-2020 bring for Chris Collins and company? It's not looking pretty. Start here: Seniors Vic Law, Dererk Pardon and Ryan Taylor, the team's top three scorers and three of the their top four players from a usage rate percentage, are now departed, leaving a large void atop the offensive food chain. Of the returners, redshirt senior AJ Turner (8.7 points per game last season) figures to have the pole position in terms of stepping into their void, as do junior Anthony Gaines and sophomore Miller Kopp — though the latter two could use a bump in efficiency if Northwestern is going to rely more heavily upon them. Pete Nance and Ryan Greer could help out if they make a sizable freshman-to-sophomore leap, as could redshirt freshman Ryan Young.
In terms of newcomers, Robbie Beran, a 6-10, 4-star prospect from Richmond, VA., gives Collins some size in the frontcourt to utilize. Freshman Boo Buie gives Northwestern a point guard penetrator. And Collins also brings a unique newcomer to the fold in graduate transfer Pat Spencer, a former lacrosse star at Loyola (Md.), who last year won the Tewaaraton Award, given to the nation's top player. He also concluded his collegiate lacrosse career as the sport's all-time assist leader. But whether he can transition to a reliable contributor in basketball remains to be seen.
Last month, Northwestern got a head start on the season, as it traveled to France and Italy for four games in 10 days, something Collins and the team used as a learning experience.
Bottom Line: On paper, Northwestern figures to be a cellar dweller in the Big Ten again this season. But if Collins can keep the defense churning and the Wildcats can shoot it better, they'll have a puncher's chance becoming a middle-of-the-road conference team, despite a talent deficiency and a host of question marks coming into the season.
Quotable: "We didn't put a lot of offense in coming into the trip. We spent a lot of time working on our defense. Working on just learning each other, what our games are about. We give ourselves time now to put our offensive systems in as we get ready for the season. Part of this trip was just learning each other. We have all these new guys, and our two most experienced guys, Anthony Gaines and A.J. Turner, didn't play in any of the games. So you got a lot of new guys learning how to play with each other. Learning for us as a staff, just watching them play, what lineups work together, sub different guys, see what looks good, see what we struggled at. We have a great sample size now going home of what we need to do to get better and I'm pleased with our group. It's been a great trip." — Collins after Northwestern's fourth and final game overseas last month
Subscribe to Inside the Hall's YouTube channel and like our page over on Facebook.
Filed to: 2019-2020 Big Ten preview, Northwestern Wildcats