2019-2020 ITH Season Preview: Nebraska Cornhuskers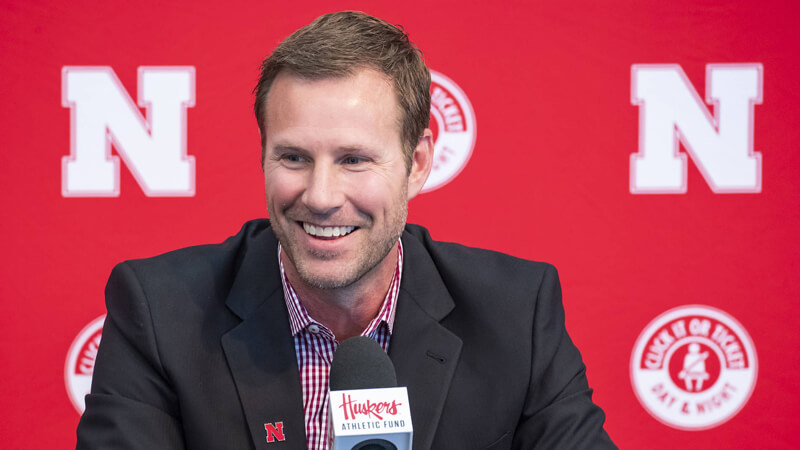 With the start of college basketball season on the horizon, we'll be taking a long look at the conference at large as well as Indiana's roster over the next month. Today, we preview Nebraska.
(Previously: Minnesota Golden Gophers, Northwestern Wildcats, Rutgers Scarlet Knights)
It's a time of transition for Nebraska men's basketball.
Longtime head coach Tim Miles finally wore out his stay in Lincoln after seven seasons and one NCAA tournament appearance with the Cornhuskers. Miles coached Nebraska for seven of its eight seasons in the Big Ten Conference, and athletic director Bill Moos decided now was the time to hit the reset button on the program.
New head coach Fred Hoiberg is no stranger to Midwest basketball fans. His five seasons as the Iowa State head coach revitalized the Cyclone program and brought four NCAA tournament appearances and a pair of Big 12 tournament titles to Ames.
Things went south from there though, as Hoiberg left for the NBA's Chicago Bulls in the 2015 offseason. One missed playoffs, a first-round exit to the Boston Celtics, a calamitous 2017-18 season and a poor start to last season meant Hoiberg was out of a job before last Christmas came around.
He was announced as Nebraska's head coach in the spring, taking over a team which went 19-17 overall last season with a 6-14 conference mark and exited the NIT in the second round.
Hardly anyone from that Cornhusker squad will be on the court for Hoiberg this season.
The coaching change, coupled with graduations, means Nebraska will have only two returning players from last season — redshirt junior guard Dachon Burke Jr. and junior guard Thorir Thorbjarnarson. Of these two, only Thorbjarnarson logged minutes last season as Burke redshirted after transferring from Robert Morris.
Safe to say, expect Nebraska to have some growing pains this season as Hoiberg implements his desired system and a bevy of new players learn to gel together.
Notable losses from the 2018-19 squad include guards James Palmer Jr. and Glynn Watson Jr., who started all 36 games and led the team in backcourt scoring with 19.7 and 13.6 points per game. The two most important cogs in the frontcourt are also gone as Isaac Copeland Jr. (14 points and 5.4 rebounds per game) graduated and Isaiah Roby (11.8 points and 6.9 rebounds per game) was a second-round pick in the NBA draft.
Six players transferred out of the Nebraska program in the offseason and 14 new faces have entered the program for Hoiberg's maiden season. Seven of these players are freshmen, including the reigning Gatorade player of the year in Nebraska in forward Akol Arop, a three-star recruit as ranked by Rivals, ESPN and 247Sports.
The other seven players are largely comprised of those who have moved up the collegiate ranks during their careers. Sophomore guard Cam Mack arrives after being rated the No. 3 overall junior college recruit, while others like junior guard Shamiel Stevenson (Pitt and Nevada), junior forward Derrick Walker (Tennessee), senior guard Haanif Cheatham (Marquette and Florida Gulf Coast) and senior guard Matej Kavas (Seattle) bring past Division I experience to the Huskers.
In particular, Cheatham brings high major experience to Nebraska, having been a Big East All-Freshman Team selection following the 2015-16 season after starting all 33 games that season. Kavas would ideally provide distance shooting for a Nebraska team that may find itself in a lot of deficits this season.
He's ranked sixth nationally among active Division I players in 3-point percentage (44.7 percent).
Bottom Line: A hodgepodge of players will take the floor for Hoiberg this season with only a few months to get acclimated to each other and a new system. As such, expectations for Nebraska should be tempered. The Cornhuskers are a safe bet to finish near the bottom of the conference, but Moos and company are hoping the short-term struggles will pay off in the long run once Hoiberg brings some true recruiting classes to Lincoln.
Quotable: "I've done it different ways but the one thing that is consistent is the fast-paced, exciting brand of basketball that we want to play. And again, you have to be in great shape to do that, you have to have the right personnel to do that. We'll see how that is with this roster." — Hoiberg during his introductory press conference at Nebraska in April.
Subscribe to Inside the Hall's YouTube channel and like our page over on Facebook.
(Photo credit: Huskers.com)
Filed to: 2019-2020 Big Ten preview, Nebraska Cornhuskers