6-Banner Sunday: Two important recruits spurn IU and Trayce Jackson-Davis wins prestigious award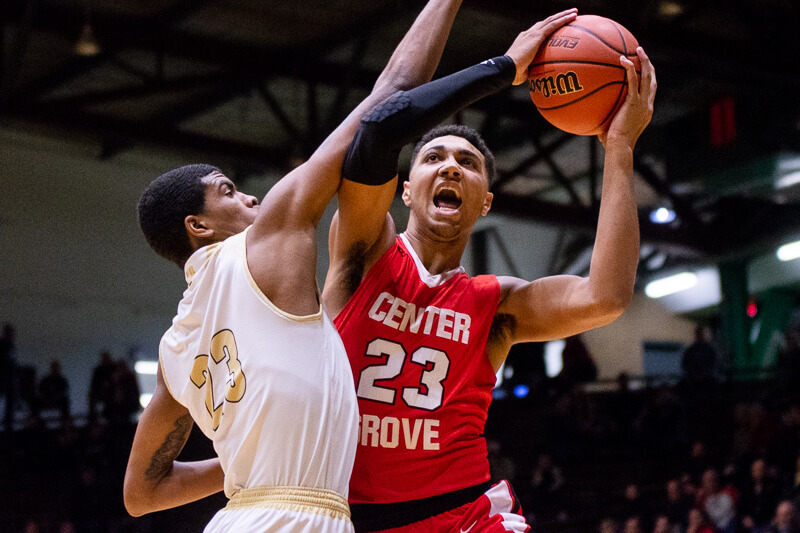 6-Banner Sunday is Inside the Hall's weekly newsletter in partnership with The Assembly Call. More than 6,000 Indiana fans receive the newsletter each week. In addition to appearing each week on the site, you can also opt to receive 6-Banner Sunday by email. A form to subscribe via email is available at the bottom of this week's 6-Banner Sunday.
Welcome to another edition of 6-Banner Sunday, a joint production between The Assembly Call and Inside the Hall where we highlight the six most essential IU basketball stories of the past week.
As the weather continues getting warmer, so does recruiting season. IU has been in the thick of this process for a while now. There was news both good and bad for IU this week, and we recap it all in this edition of 6-Banner Sunday.
In this week's edition:
• Recruiting updates
• POTB/AC Radio
• Schedule update
• Another Mr. Basketball for IU
• De'Ron Davis due for a big year?
• Other IU sports
Banner #1
Recruiting updates
It was a noteworthy week for Indiana recruiting. Two important recruits announced their decisions, and, unfortunately for IU, neither have their sights set on playing at Assembly Hall.
2020 forward Ethan Morton committed to Purdue on Thursday. The Butler, Pa. native had offers from IU, Michigan, Pittsburgh, Iowa, Ohio State, Penn State, Wisconsin, and Virginia, among others.
And high-priority 2019 guard Lester Quinones committed to Memphis on Friday. He chose the Tigers over IU, Michigan, LSU, and Maryland.
Where IU goes from here and in the future is a little murky. IU has two scholarships remaining for next season, and it's unclear how those will be filled. A graduate transfer is certainly a possibility.
Fortunately, Inside the Hall has some clarity on the future, as Alex dropped his 2020 recruiting board this weekend.
Banner #2
POTB/AC Radio
In this week's edition of Podcast on the Brink, Jerod and Alex conduct exit interviews with Inside the Hall and Assembly Call interns Seth Tow (me) and Ben Ladner, who graduated from IU last weekend. We discussed several topics about our coverage of IU basketball this year and throughout our college careers, including our biggest takeaways from our experiences, our thoughts on Archie Miller and IU's trajectory, and more.
Additionally, in this week's Assembly Call Radio, Ryan, Andy and Coach discuss IU's recruiting outlook, updated APR scores and more.
Banner #3
Schedule update
Though it hasn't been formally confirmed, reports surfaced earlier this week that Indiana will play in the Jimmy V Classic this season at Madison Square Garden in New York.
CBS' Jon Rothstein tweeted that IU will join UConn, Louisville and reigning National Runner-Up Texas Tech in the Big Apple in December. This would be IU's fourth appearance in the event. Indiana would look to put its last appearance at MSG — its 2018 Big Ten Tournament loss to Rutgers — out of memory.
Indiana defeated Louisville 68-67 last season at Simon Skjodt Assembly Hall, and IU is 11-9 all time against the Cardinals. Indiana is 3-6 against UConn, with the last matchup a 59-58 loss in the 2013 2KSports Classic Championship — which was also at MSG. The Hoosiers are 4-0 against Texas Tech, but haven't faced the Red Raiders since 1999 when they won 68-60 in Lubbock, Texas.
Indiana's conference opponents were announced in mid-April. You can expect the full conference schedule to be released in August or September.
Banner #4
Another Mr. Basketball for IU
Two of the finalists for Indiana's Mr. Basketball were IU commits: Center Grove's Trayce Jackson-Davis and Cathedral's Armaan Franklin.
And for the second year in a row, an incoming Hoosier took home the hardware. Jackson-Davis became the first Mr. Basketball in Center Grove history last Sunday.
TJD will be the 28th Indiana Mr. Basketball to play for IU, following up on Romeo Langford coming to IU last year after winning the award. Jackson-Davis will also be the 31st former McDonald's All-American to suit up in Bloomington.
The high honor caps off a tremendous high school career for TJD. He was a major reason why Center Grove became dominant in basketball in recent years after being so football-dominant for a long time. He looks to have that same culture-changing impact at IU.
Banner #5
De'Ron Davis due for a big year?
In several ways, Indiana will be relying on De'Ron Davis next season. Is he up for the challenge? One reporter thinks he could be.
NCAA.com and Big Ten Network reporter Andy Katz included Davis in his list of senior breakout candidates for next season.
Juwan Morgan's post production will be very hard to replace, and the Hoosiers will need Davis to step up and help fill that role. Davis is also the obvious candidate to take the leadership reigns from Morgan next year. He's never been shy about speaking his mind publicly — he's regarded among media as one of the best quotes on the Hoosiers — so it's not hard to picture him keeping his teammates in line in a leadership role.
Davis averaged 5.4 points and 2.5 rebounds per game this season — those numbers barely increased in conference play. Given the injuries Davis dealt with over the previous year, it was an accomplishment for him to get through the season healthy. He'll need to stay healthy and improve his production next year — and those efforts will be closely tied to Indiana's margin of improvement.
Banner #6
Other IU sports
This content was contributed by Aaron Shifron (twitter @ashifron).
Finals are now over so the Hoosier teams still competing in their spring season can focus on playing their sport without having to worry about studies anymore.
• Women's Golf advanced to the National Championship for first time in 12 years. Those with a subscription to the Assembly Call Community can read about the accomplishment by going into the "Other Sports" topic.
• For baseball, Assembly Call was present for the Saturday game against Michigan in Ann Arbor. Those with a subscription to the Assembly Call Community can read my recap in the "Baseball" topic. Those without a subscription can read about the game at iuhoosiers.com. The Hoosiers got the series started on the right note winning 10-4 Friday. Prior to that, on Tuesday the Hoosiers fell to Kentucky in a midweek matchup. Last weekend against Illinois, the Hoosiers offensive struggles were present Saturday in a 3-1 loss. Then the Cream and Crimson salvaged the series finale with a dominant 9-2 win Sunday.
• Women's Basketball made headlines by announcing they picked up a transfer in former McDonald's All American player Danielle Patterson from Notre Dame. Also incoming recruit Jorie Allen was named Miss Basketball in the state of Indiana.
• Softball beat Penn St 5-2 last Saturday before falling 2-0 to close regular season. The Big Ten Tournament then started Thursday with IU again facing the Nittany Lions and beating them 4-2. However, the Hoosiers fell 2-0 on Friday in the second round. As a bubble team IU now awaits to see if they are selected to the NCAA tourney today.
• IU athletics as a whole exceled in the classroom with multiple teams achieving high APR scores.
And with that, the joy of hanging Banner #6 is now one week closer.
Thanks for your continued support for The Assembly Call and Inside the Hall. We'll be back next weekend with a new roundup.
Now go enjoy yourself a 6-banner Sunday.
Filed to: