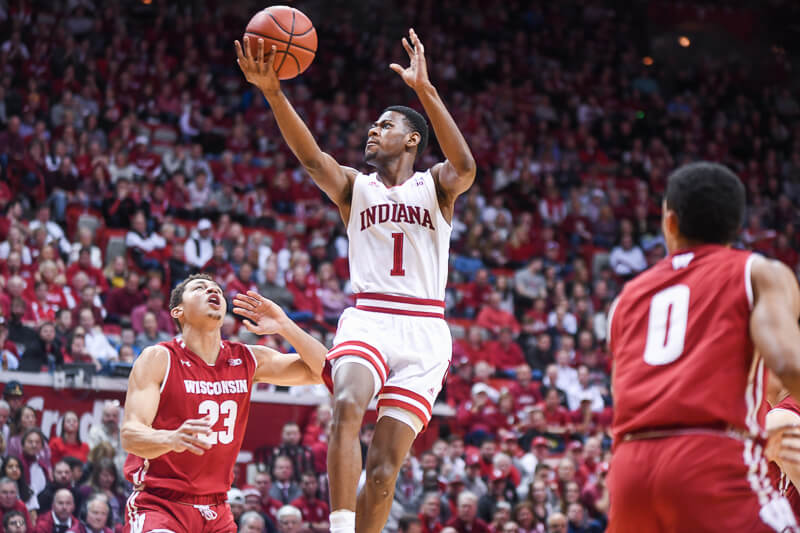 According to a report published on Tuesday afternoon, Indiana will play in the 2019 Jimmy V Classic at Madison Square Garden.
Jon Rothstein of CBS tweeted that the Hoosiers will play in the annual event along with Louisville, Texas Tech and UConn.
The Jimmy V Classic is a doubleheader televised each year by ESPN. It is typically played on a Tuesday night in early December. Matchups have not been announced yet. Last year, ESPN announced the matchups for the event on May 23.
This will mark Indiana's fourth appearance in the Jimmy V Classic as the Hoosiers played North Carolina in 1999 (win), Pittsburgh in 2009 (win) and Louisville in 2014 (loss).
There were reports last year that Indiana would play West Virginia in the 2018 Jimmy V Classic, but that matchup never came to fruition.
Indiana is scheduled to play Arkansas at home next season in the second game of a home-and-home series and will also play Notre Dame in the Crossroads Classic at Bankers Life Fieldhouse in Indianapolis in December.
The Hoosiers will also play in the Big Ten-ACC Challenge and could also face a Big East opponent in the Gavitt Tipoff Games. The Hoosiers have participated in three of the first four years of the Gavitt Tipoff Games. Big Ten teams will play in the Gavitt Tipoff Games a minimum of four times over the eight year agreement between the two leagues.
Matchups for the Big Ten-ACC Challenge and the Gavitt Tipoff Games are typically announced in May or early June.
Filed to: 2019 Jimmy V Classic