Film Session: Wichita State
In its season-ending loss to Wichita State in the quarterfinals of the NIT, Indiana got behind in the first half and was never able to get over the hump.
Beyond some poor shooting, the Hoosiers were also blocked eight times in the first 20 minutes of the contest. While some of those were simply the Shockers playing good defense, some iffy decision-making and lack of focus from Indiana also played a part.
We'll take a look at three such blocks, as well as that crafty inbounds play from the Hoosiers, in your final edition of Film Session for the 2018-2019 season:
Juwan Morgan passes the ball to Rob Phinisee on the left wing: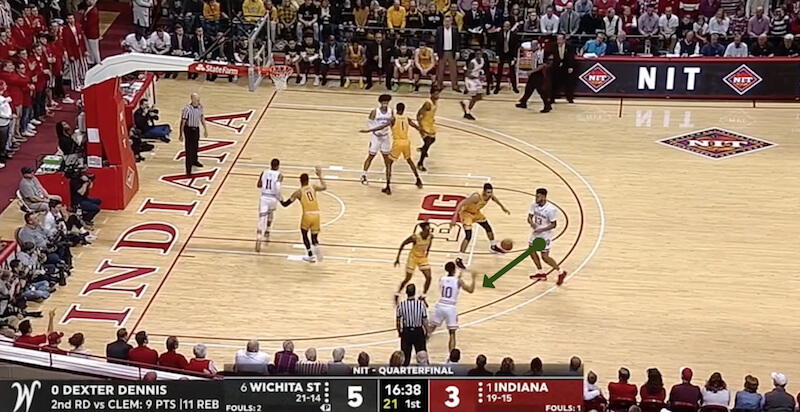 Morgan sets up for a ball screen for Phinisee to work to the top of the perimeter and he leans over right a bit: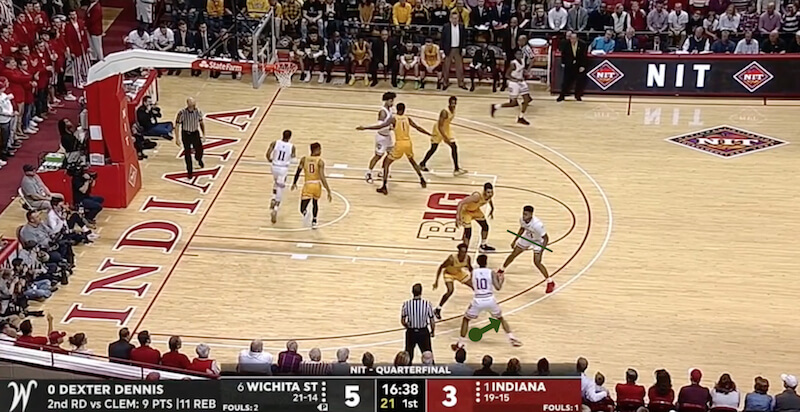 It's just enough to get Samajae Haynes-Jones thinking Phinisee will go to his right and use the screen, which gives Phinisee a decoy advantage to the left. He takes it and has a step on Haynes-Jones as he heads to the painted area. Dexter Dennis starts to come over on the help defense: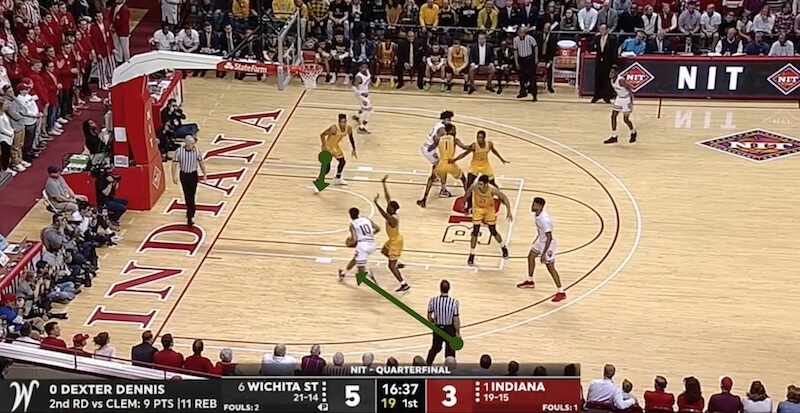 Because of Dennis' help defense, Phinisee has Devonte Green open in the right corner. But Phinisee elects to challenge Dennis at the rim. He decides to go up with his right hand to the front part of the rim: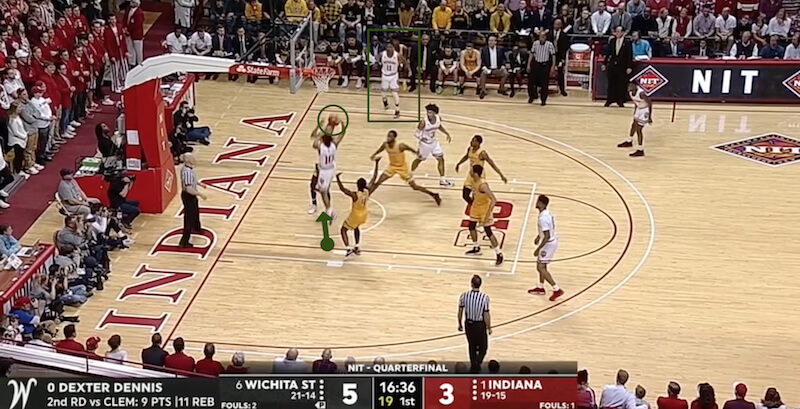 Phinisee appears to be going for a slam dunk here and he gets it straight up rejected: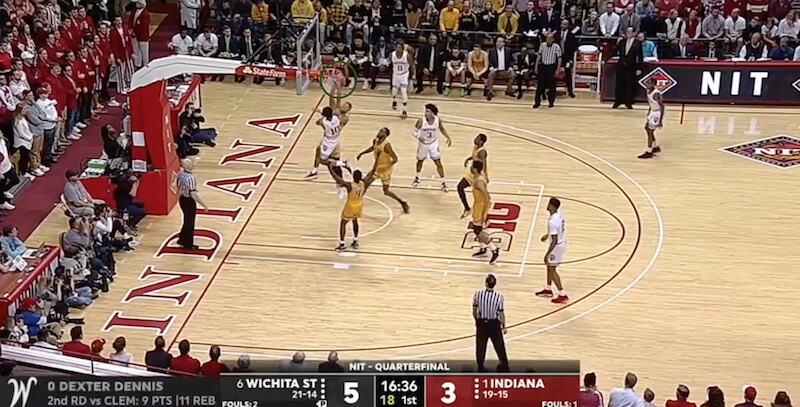 If Phinisee is going elect to take it on his own here, he would have been much better served using his left hand off the glass, using the rim as a bit of a shield and angling his body away from the approaching Dennis. Instead he appeared to try and dunk over him and it didn't pan out.
Video:
Continue to page 2 to see Indiana's inbounds play:
Filed to: Wichita State Shockers