Film Session: Wichita State
As Phinisee brings the ball over the timeline, Green cuts up to the right wing from the left low post: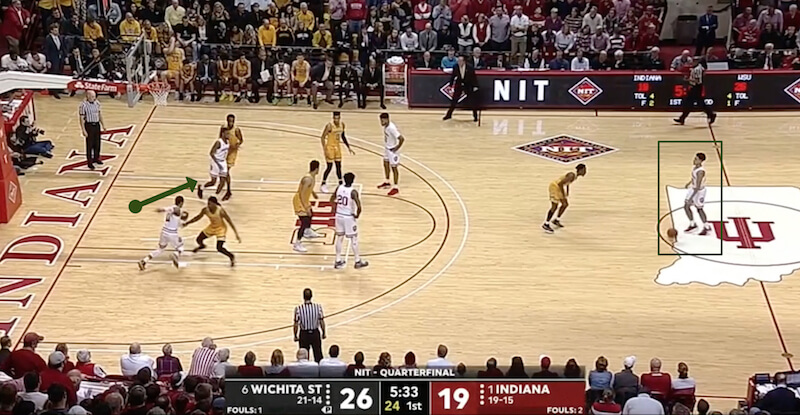 Morgan gives him a screen to free him even more and Phinisee passes the ball to him: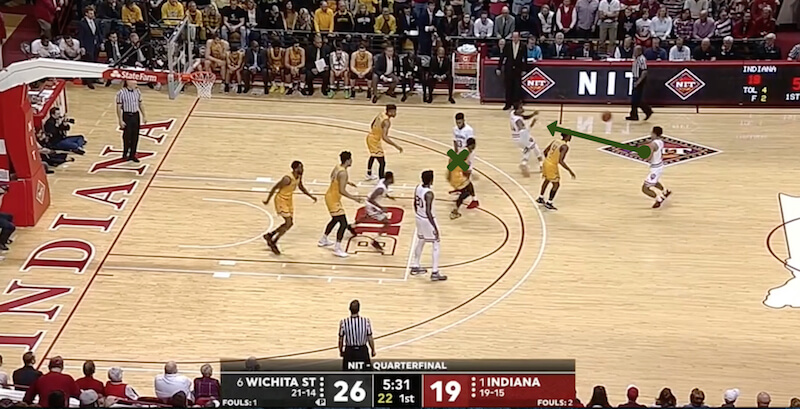 Burton opts to open up his body on his defense, which allows Green space right and he takes it: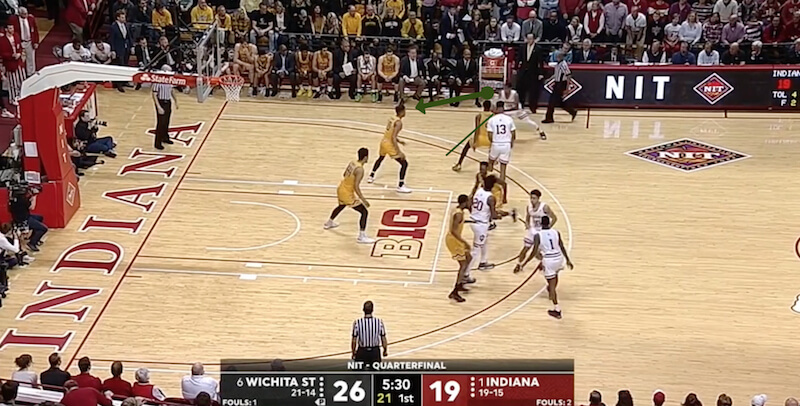 As he starts to make his way to the lane, Isaiah Poor Bear-Chandler has dropped off Davis to bring help defense: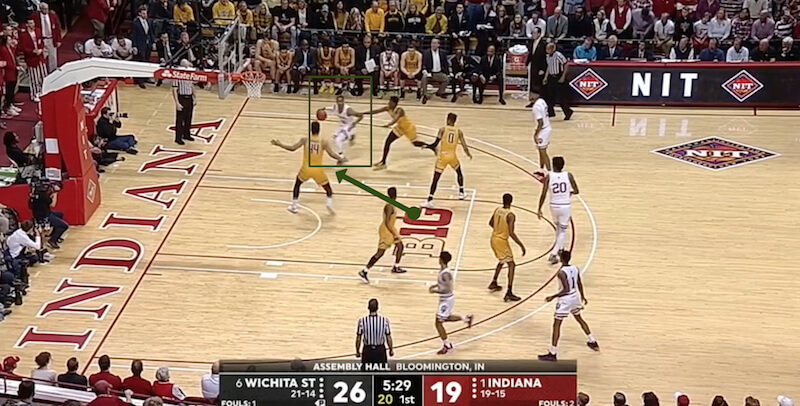 It's enough to stop Green on the right side of the rim. But he keeps coming under the hoop left as Burton begins to catch up to the action: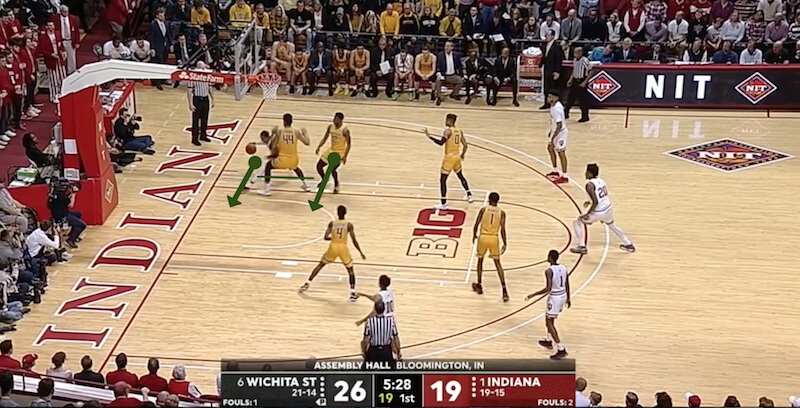 Green tries a scoop shot under the rim with his feet still on the ground: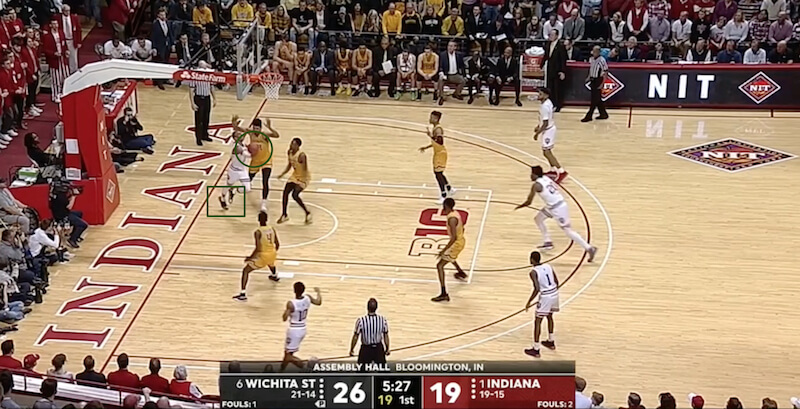 It's basically a volleyball set for Burton and he swats it down: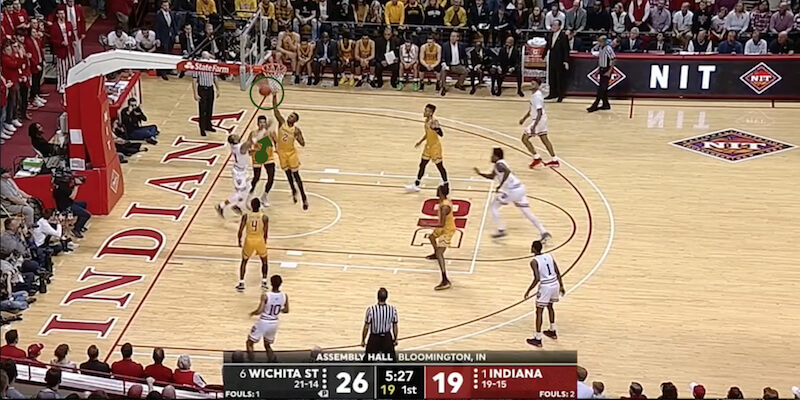 Good initial decision from Green to take the advantage to the rim. But this sort of scoop shot wasn't too tough for Burton to get his hand on.
Video:
Continue to page 4 to see Green get blocked again:
Filed to: Wichita State Shockers