Film Session: Wichita State
As Phinisee is handed the ball by the referee, De'Ron Davis moves up to the left elbow: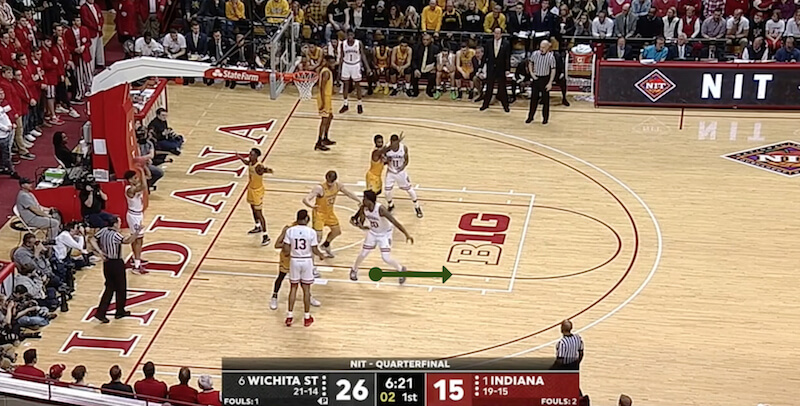 Green comes across the lane and sets a cross screen. Davis takes it and begins to head down the right side of the lane: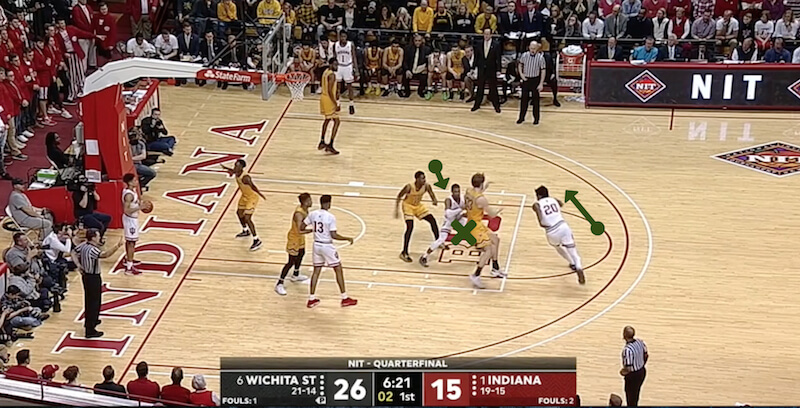 Jamarius Burton jams up Davis on his cut as Asbjorn Midtgaard continues to pursue him. This leaves Green unmarked and he fans out to the left wing. Dennis watches the action: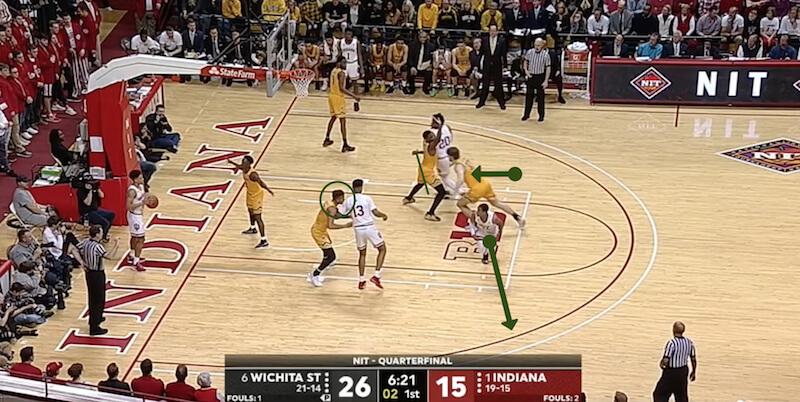 Dennis makes the call to head out to the open Green and Phinisee immediately zips the pass to Morgan:
Morgan catches with some space around the defense in the paint: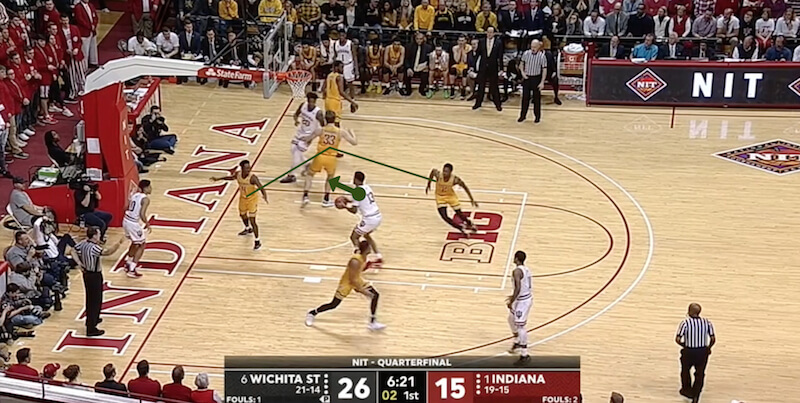 And puts it in for two points: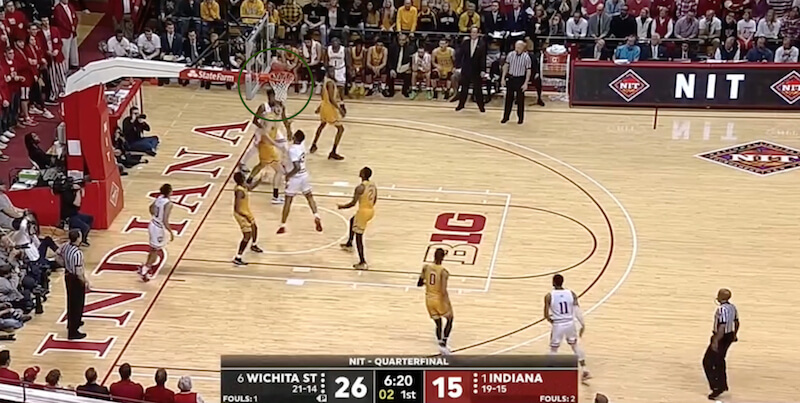 Real nice action from the Hoosiers here.
Video:
Continue to page 3 to see Green get blocked:
Filed to: Wichita State Shockers