The Minute After: Wichita State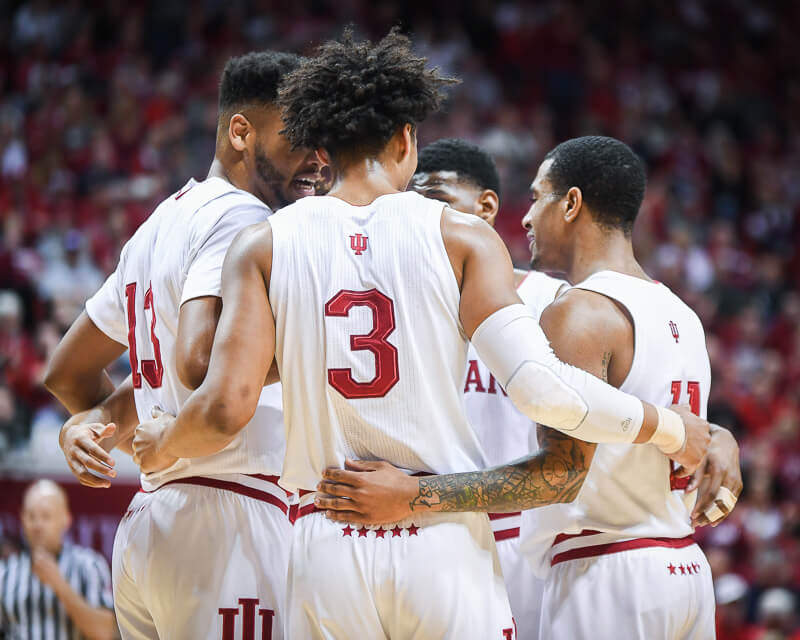 Thoughts on a 73-63 loss to Wichita State:
After a brutal start for both teams, neither shooting well or playing with much polish, the Shockers started to get it together. This is a team that entered Simon Skjodt Assembly Hall with momentum, winners of two straight on the road in this tournament and eight of their last nine overall.
The Shockers made things difficult for the Hoosiers at the rim, blocking eight shots in the first half. There were extra defenders around the basket and Indiana struggled to get through them. On the other end, Markis McDuffie was a tough cover, as he hit three 3-pointers en route to 16 first half points. The Hoosiers entered the break down seven (36-29), scoring a measly .78 points per possession.
Indiana got it more together in the second half and made things interesting. After getting down nine at the 15:33 mark, the Hoosiers cut it to one (46-45) with 11:27 to go after a Juwan Morgan free throw. But on the ensuing Shocker possession, there was McDuffie (21 points) again to drill a 3-pointer to punch the lead out to four. Indiana got it to within a point again (51-50) at the 8:26 mark after a Devonte Green 3-pointer. But Dexter Dennis (17 points, 5-of-7 from distance) knocked down a 3-pointer of his own right after that to give the Shockers another four-point cushion.
Indiana was able to answer and drop the lead back down to two (54-52) on a Justin Smith fast break score with 7:23 to go, but that was as close as Indiana would get. Dexter hit a couple more 3-pointers to seal the deal as Indiana mustered just 11 points the rest of the way.
"They didn't allow us to get over the hump and we couldn't get over the hump in opportunities when it was right there for the taking," Archie Miller said after the contest.
Hats off to the Shockers. The environment was great tonight and they're a young team, but they played with poise and didn't let things slip away when Indiana had them in its crosshairs.
Morgan's final game as a Hoosier was another tremendous performance. He tied McDuffie for a game-high 21 points on 8-of-15 shooting, hitting some rather tough ones from ridiculous angles. He also wraps up his Indiana career with 1,374 points (24th all-time), 757 rebounds (10th all-time) and 138 blocks (eighth all-time). I'm not sure if Morgan is going to be selected on NBA draft night. But there's no question he'll be on a Summer League roster and likely to be in camp with a team, giving him a shot at an opening night roster. Best of luck to the kid. He will be missed.
Leg cramps and all, Devonte Green gutted this one out and scored in double digits (12 points) in his seventh straight game. Green's March was pretty dang good and it bodes well for next season when Indiana is going to lose a ton of its scoring with Morgan and Romeo Langford likely gone.
The Hoosiers had a decent run in the NIT, but got stopped by a team that was just flat out was better than them tonight. There will be no trip to New York City and Madison Square Garden.
Instead, the Hoosiers close out the 2018-2019 campaign 19-16 with no NCAA tournament appearance for a third straight season.
For now, another banner remains a far-off dream.
Filed to: 2019 National Invitation Tournament, Wichita State Shockers