Film Session: Minnesota
In its blowout loss to Minnesota on Saturday afternoon, the Hoosiers allowed the Golden Gophers, not known as a 3-point shooting team, to get hot from distance.
Minnesota had some lucky makes early on, but as the game kept going along, Indiana's out-of-sorts defense allowed the Golden Gophers to keep hoisting 3-pointers, as eight first half attempts turned into 14 attempts over the final 20 minutes. The Golden Gophers made 12 of those 22 shots (54.5 percent) for the contest.
We'll take a look at what what wrong with Indiana's 3-point defense in the second half in the latest edition of Film Session:
Up the court quick after an Indiana make, Amir Coffey begins to break down Romeo Langford on the perimeter. Eric Curry looks like he may come up from the paint to set a ball screen: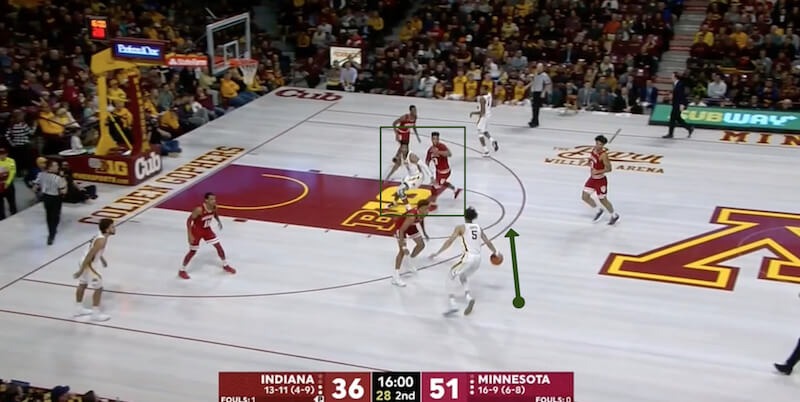 But Coffey is able to get enough of a step on Langford that Curry clears out for him. Morgan brings help defense right in front of the bucket. With only four Golden Gophers fully down the court, Justin Smith comes to the lane near the action as well. And with Al Durham coming off the right wing for additional help defense, there's four Hoosiers all around the ball, which is too much. Durham's help leaves Dupree McBrayer open on the right wing: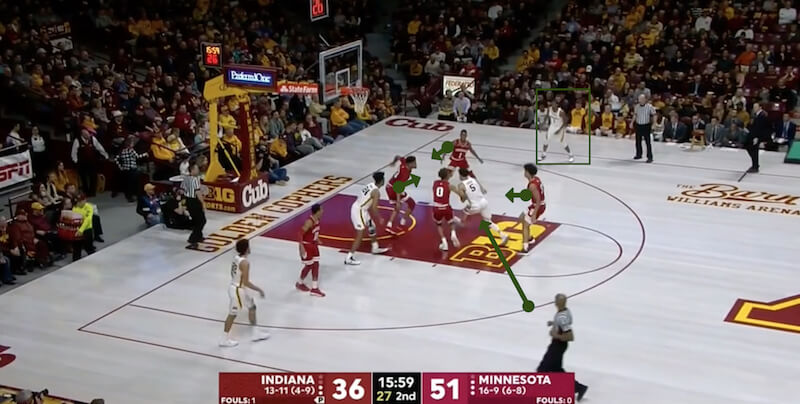 With Morgan in front of him, Langford on his side and Durham fully committing on the help, Coffey takes the triple team and decides to pass out to the open McBrayer on the right wing: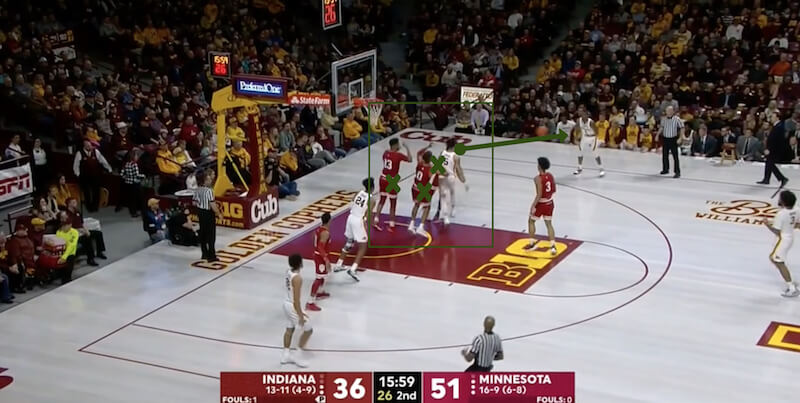 He knocks it down for three points: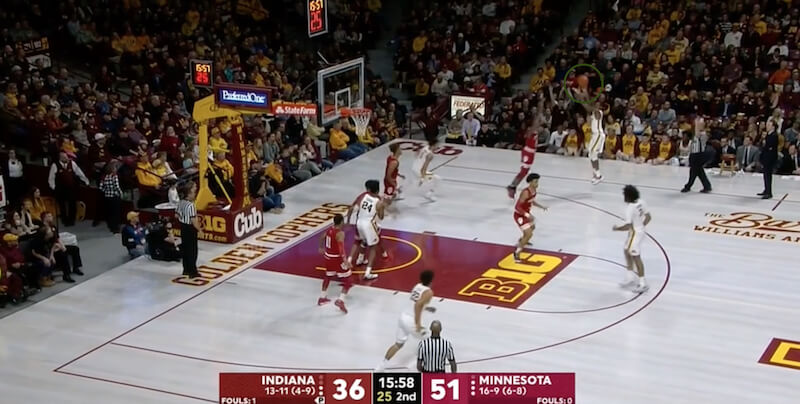 With Morgan already bringing help, Durham didn't need to commit as hard as he did here and the Golden Gophers made him pay.
Video:
Continue to page 2 to see a Gabe Kalscheur triple:
Filed to: Minnesota Golden Gophers