Five takeaways from Indiana's loss at Minnesota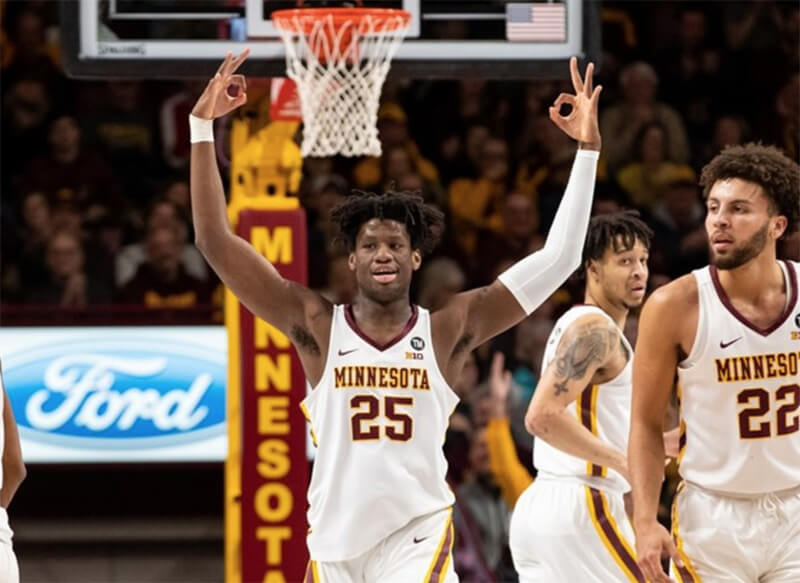 Indiana lost for the 10th time in 11 tries on Saturday as the Hoosiers were crushed 84-63 by Minnesota at Williams Arena. The loss dropped Indiana to 13-12 overall and 4-11 in the Big Ten.
Here's a look at five takeaways from the loss:
• In a season full of disappointment, the Hoosiers hit a new low: While many teams across the country are hitting their stride in advance of next month's NCAA tournament, Indiana is heading in the opposite direction as the season hits its home stretch.
Indiana played its worst game of the season on Saturday at Williams Arena and never challenged an average Minnesota team that entered the game on a four-game losing streak.
Based on Indiana's play over the last six weeks, it is fair to conclude that Indiana peaked in November and December when it beat Marquette, Louisville and Butler.
Save for its overtime win earlier this month in East Lansing, Indiana hasn't accomplished anything as a team in this calendar year. This group played with little enthusiasm and fight on Saturday and it appears the coaching staff is failing to make the necessary adjustments or changes to right the ship.
The Hoosiers, like many teams, have their flaws and injuries drastically lowered the ceiling for this group. But things shouldn't be this bad.
• In aftermath, Miller hints at drastic changes: The most notable comments from Saturday's postgame press conference came from Archie Miller.
Indiana's second-year coach called the latest setback for the Hoosiers "sort of a deal breaker" and hinted that some changes are on the way.
"We have to make some real, in my opinion, drastic changes to the way we're doing things right now," Miller said. "We've got to get some guys' attention, and we need to get some guys to play better."
What, precisely, does this mean?
Perhaps we will begin to have that question answered as Indiana has just a few days before Purdue comes to Simon Skjodt Assembly Hall on Tuesday.
• Packline defense continues to be susceptible to giving up 3-pointers: Last season, Indiana State and Fort Wayne torched Indiana from behind the 3-point line in blowout home losses.
The Hoosiers corrected many of their defensive woes as last season moved along and finished with the league's fourth best defense in conference play.
But after a strong start defensively this season, Indiana's inability to execute the packline properly has allowed its opponents to get too comfortable from distance.
Minnesota hit 12 of its 22 3-point attempts on Saturday and over its last seven games, Indiana's opponents are making an average of nine 3-pointers per game on 42.2 percent shooting.
• Things only get more difficult from here: In the preseason, many pointed to February as the time when Indiana's difficult Big Ten schedule would ease up.
But after four straight home losses and three of the league's upper tier teams still to come in Bloomington, things could get worse in a hurry.
One of the most troubling revelations in the aftermath of the loss is that Indiana's leadership still hasn't figured out why this team isn't ready to play at the start of games.
"People have to play with a better sense of urgency," Juwan Morgan said. "I think coming out of the gates, it's just too lethargic."
"For us right now, we're not playing at an urgent enough pace on either end," Miller said. "Just coming out here and the way that this game felt, the amount of loose balls, 50-50 rebounds, and-one baskets that come off broken plays — there's just not enough scrap and fight right now to be able to dig in."
• Thompson makes his return: One bright spot from the loss was the return of Race Thompson, who hasn't played since early November after suffering a concussion.
Thompson logged seven minutes and scored two points and added five rebounds, two blocked shots and a steal.
Getting Thompson minutes down the stretch of the season could be valuable as the Minnesota native will likely be in line for a bigger role next year as a redshirt sophomore.
(Photo credit: Brad Rempel/GopherSports.com)
Filed to: Minnesota Golden Gophers