Film Session: Rutgers
Indiana runs some dribble weave action and Evan Fitzner hands the ball off to Durham near the top of the key: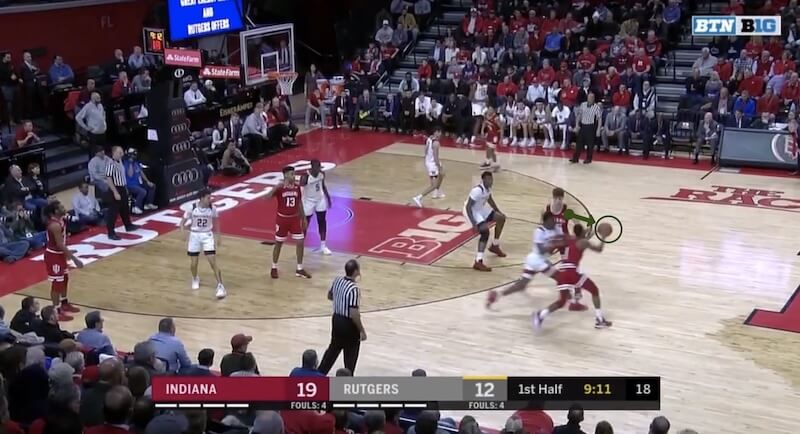 Durham then hands off to Phinisee on the right wing: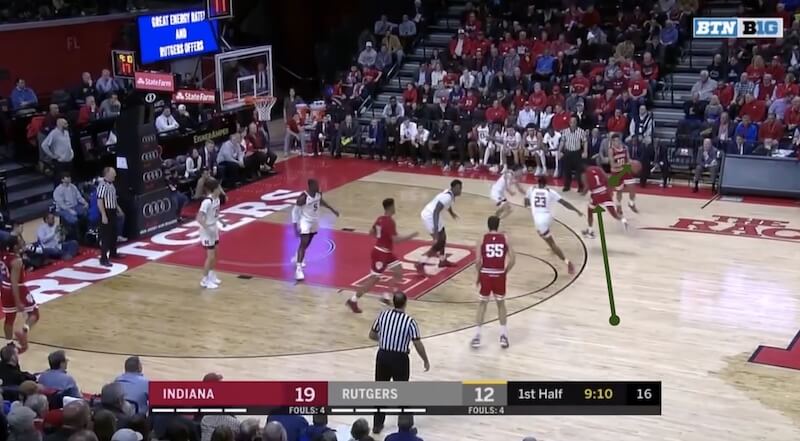 Morgan looks like he'll set a ball screen for Phinisee: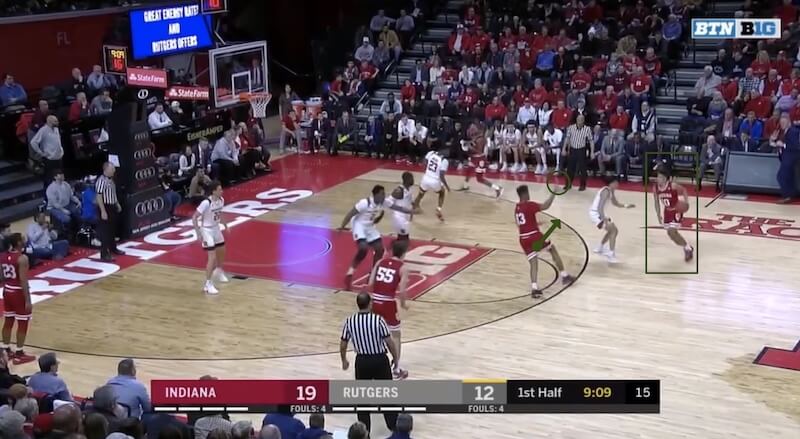 But he darts to the wing instead and sets a screen for Durham. Durham curls off it and gets the pass from Phinisee: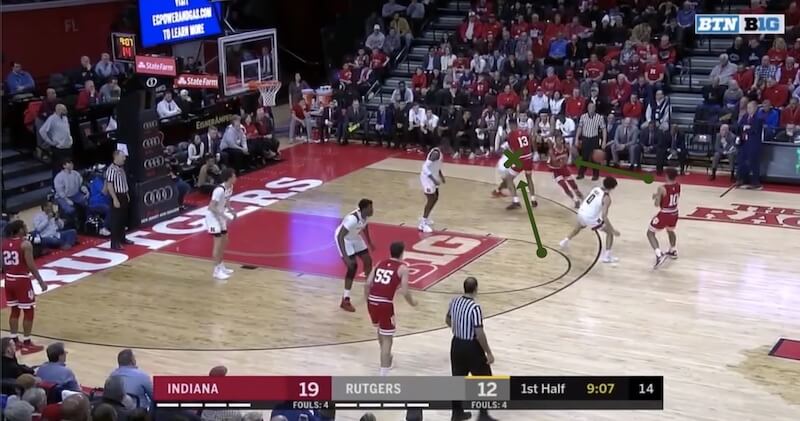 Durham has space in front of Omoruyi and begins to rise up: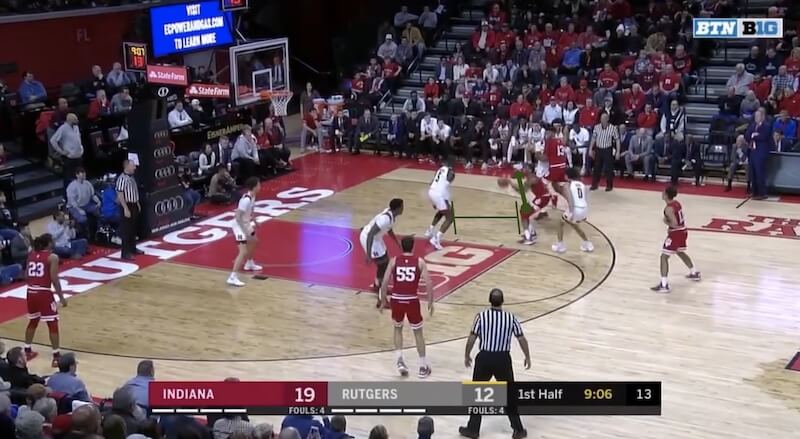 He knocks down the mid-range jumper to put the Hoosiers up nine points: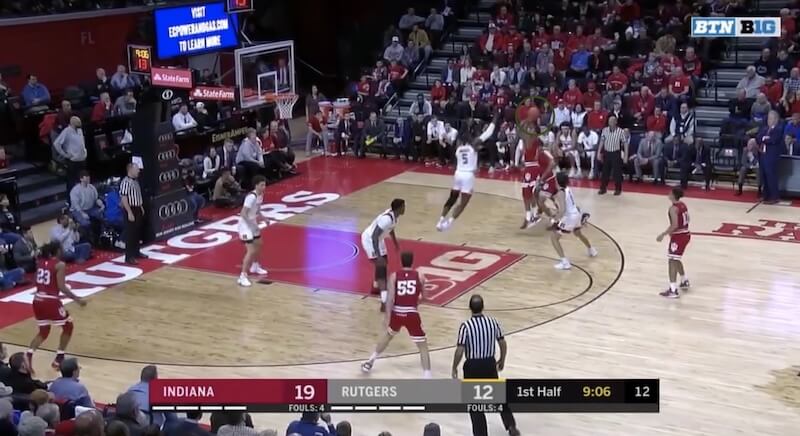 If Indiana is going to find some scoring outside of Langford and Morgan, this type of action to free up Durham, who appears to be emerging of late, is worth working in. If he can keep defenses a bit more honest with his shooting, it could help open things up a bit more for everyone.
Video:
Filed to: Rutgers Scarlet Knights