Film Session: Rutgers
While Rutgers handed the Hoosiers their seventh straight loss of the season on Wednesday night, Indiana's offense did have things cooking for the majority of the first half.
The Hoosiers moved the ball well and assisted on six of their first eight makes. And instead of letting Rutgers get set up and pack the paint, Indiana also moved the ball up the court quick and played a two-man game on the left side of the court for quick scores.
We'll take a look at some of Indiana's offensive successes in the latest edition of Film Session:
Off a Rutgers make, Rob Phinisee brings the ball up the court quick and passes it to Al Durham Jr. It's just Durham and Juwan Morgan on the strong side. With the rest of the Rutgers defense focused on the right wing, there's space in the paint and under the basket. Morgan sets a ball screen for Durham: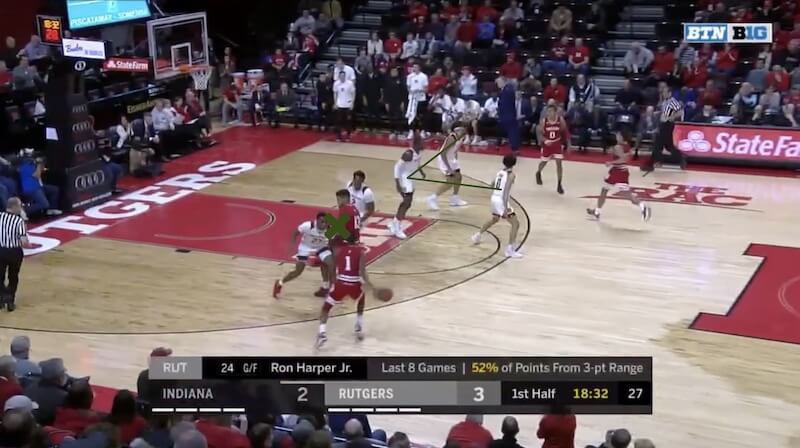 Durham takes the ball to the free throw line as Morgan rolls. Eugene Omoruyi has slid over to help as Durham threads the pass to Morgan, who has room in front of him: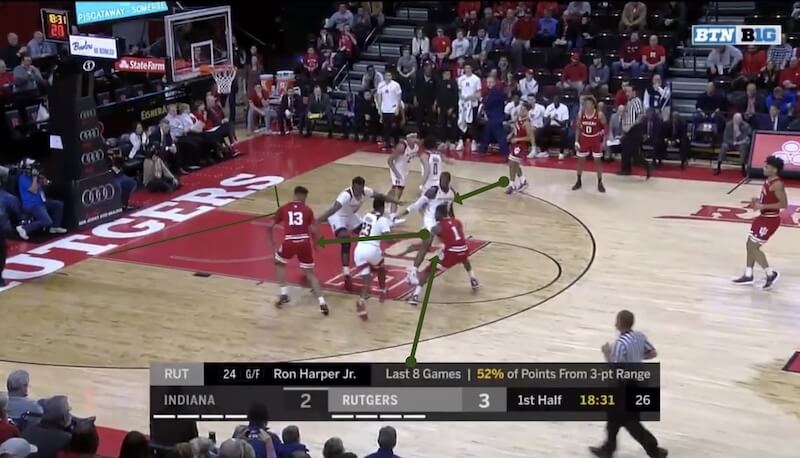 Shaquille Doorson is able to recover back to Morgan, but Morgan has him 1-on-1 as the rest of the Rutgers defense looks on: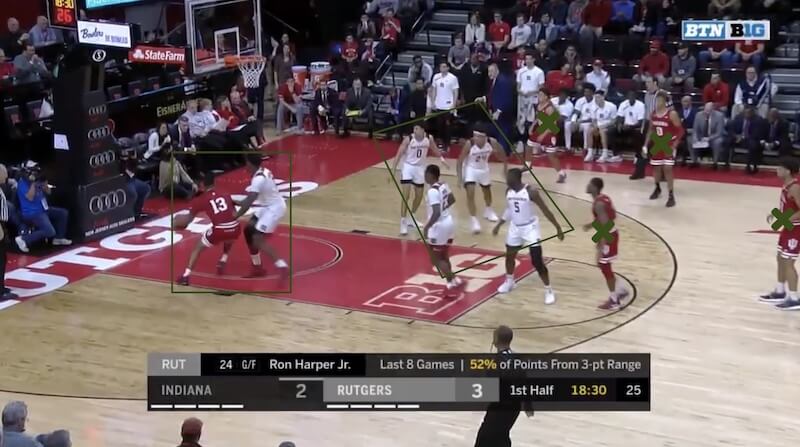 Morgan is able to get up and under for the score with just Doorson to worry about: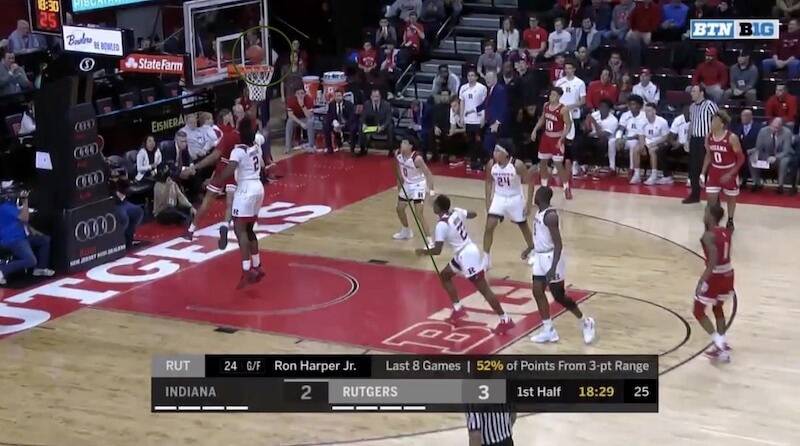 It's simple, but Indiana getting the ball up the court quick and playing a two-man game allowed for Morgan to have some space to operate.
Video:
Continue to page 2 to see a drive and kick score:
Filed to: Rutgers Scarlet Knights