Film Session: Rutgers
It's another quick move up the court for the Hoosiers after a Rutgers make, as Phinisee passes to Langford: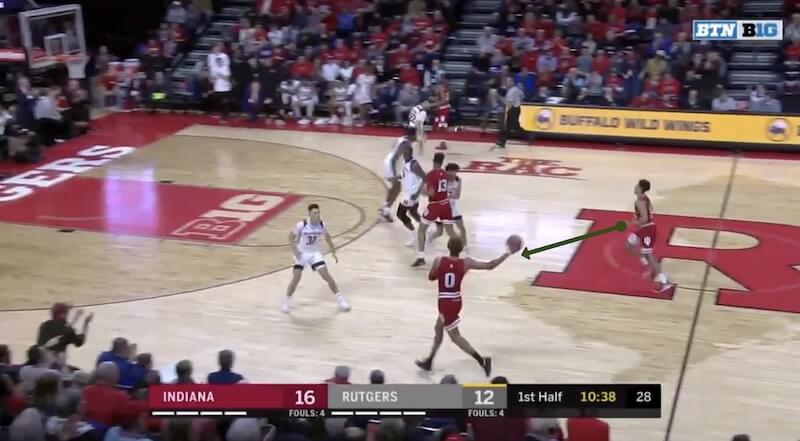 Like the first play in this Film Session, Morgan comes to set a ball screen on the right. But Langford instead drives left into space: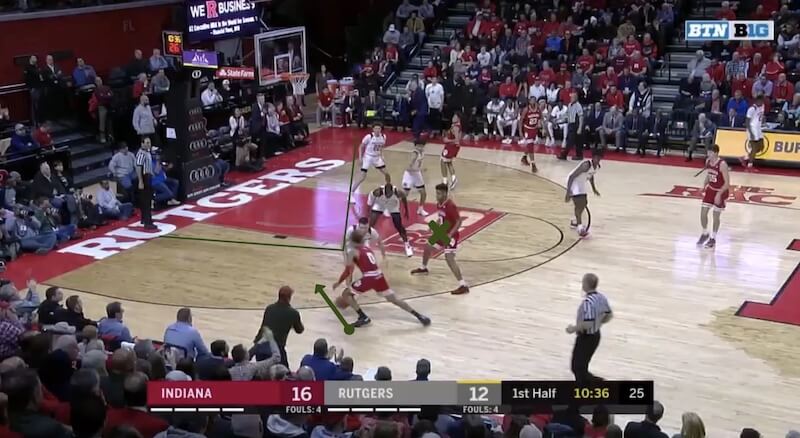 Doorson decides to double down a bit and help on Langford — as four Scarlet Knights occupy the basket area. This leaves space for Morgan back on the left wing and Langford finds him with the pass: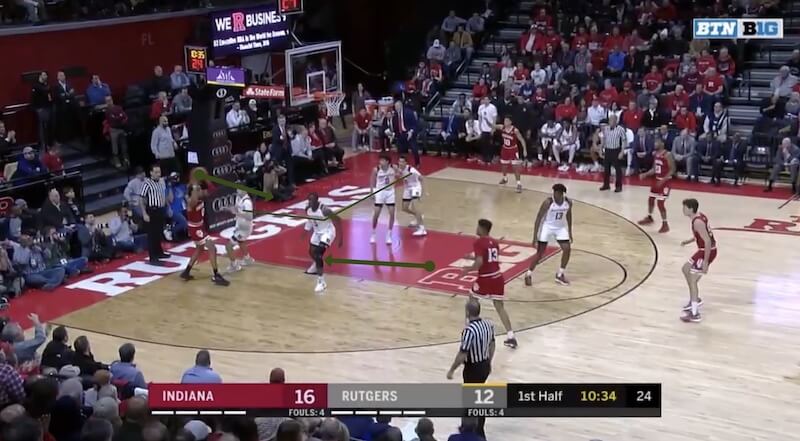 Morgan rises up and hits the triple: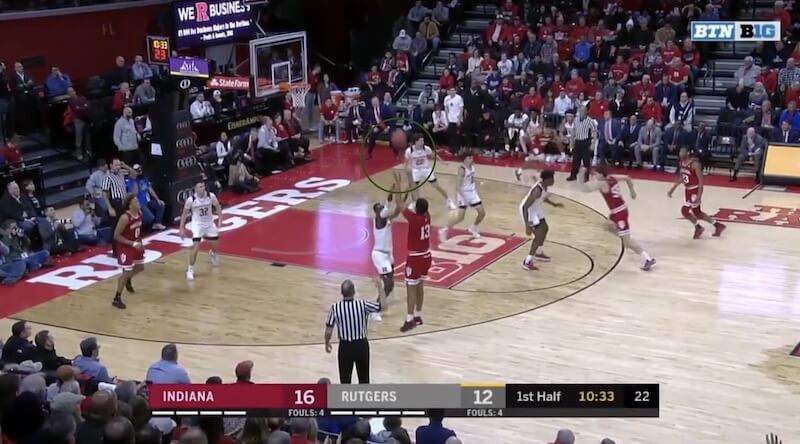 Again, getting a bit ahead of the defense and the ball handler making a quick decision after his initial drive led to success for the Hoosiers here.
Video:
Continue to page 4 to see a Durham score:
Filed to: Rutgers Scarlet Knights