Five takeaways from Indiana's loss at Rutgers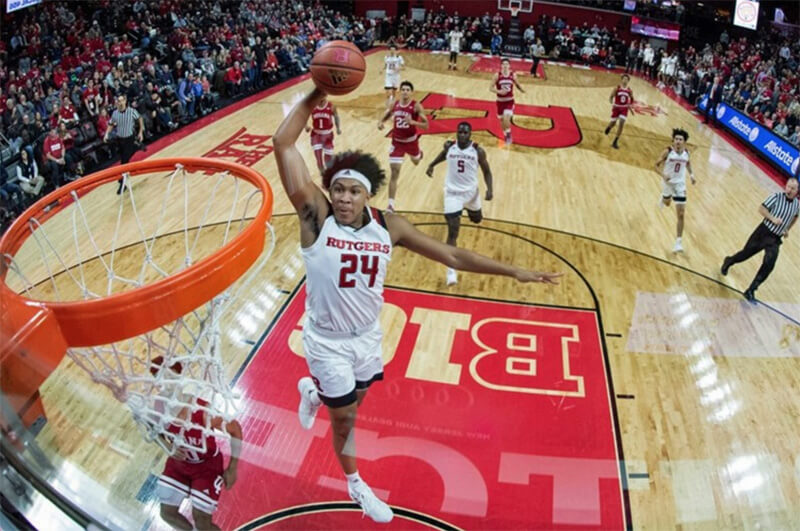 Indiana's losing streak reached seven games on Wednesday night as the Hoosiers fell 66-58 to Rutgers in Piscataway. At the midway point of the Big Ten season, the Hoosiers are just 3-7 in conference play with a road trip to Michigan State coming up next.
Here's a look at five takeaways from the loss to the Scarlet Knights:
• Indiana's offense sinks to a new low: Indiana's 46 points in last Friday's loss at home to Michigan was the program's lowest output since a 2010 loss to Wisconsin.
But Wednesday's performance against Rutgers was the latest illustration that Indiana's offense no longer packs any punch.
The Hoosiers managed just .84 points per possession against Rutgers, the lowest output of the season for a Big Ten opponent against the Scarlet Knights. That includes Penn State, which has yet to win a conference game.
The book is out on how to defend Indiana and until the Hoosiers adjust or start to make shots, the ugly results will continue to follow.
• Rutgers takes control with a 22-0 (!) run: Rutgers has been a doormat since joining the Big Ten in the 2014-2015 season, but the Scarlet Knights now own a 4-6 mark in league play and have leaped ahead of IU in the conference standings.
A promising start for Indiana at the RAC was derailed by a nine-minute scoring drought in which Rutgers used a 22-0 run to take control. And the inability to stop the Rutgers run comes back to Indiana's offensive shortcomings, which seem to be getting worse.
"You have to have the ability to stop runs," Archie Miller said. "The first eight minutes of the second half … It's tough to take one those types of runs if you can't get baskets. Some of the baskets that we had in the second half, especially early in the first six, seven minutes, you're talking about blocked shots at the baskets. Tough ones that didn't go. You gotta give them credit for that, as well."
• Al Durham showing signs of growing leadership in tough times: It's often difficult to pick out bright spots when the losses continue to mount, but sophomore guard Al Durham Jr. continues to fight.
Durham Jr. was one of three IU players to finish in double figures last night with 11 points, but he did it on a 5-for-10 shooting performance and just one turnover.
The Georgia native played a team-high 38 minutes before fouling out. On a team that lacks vocal leadership on the floor, Durham Jr. seems to be speaking up more often in recent games.
And even though it hasn't led to tangible results from a winning perspective, it's been a welcome sight for an IU program that needs to exhibit far more leadership on the floor in the seasons to come.
• This season no longer appears to be salvageable: Archie Miller continues to publicly state that he believes this team is going respond at some point, but there's little evidence to support that belief right now.
Wednesday's loss was Indiana's best chance at a road win remaining on the regular season schedule and with two straight home losses, the homecourt advantage that Simon Skjodt Assembly Hall provided earlier in the season appears to be gone.
So where do things go from here?
Saturday's game in East Lansing could be ugly. After that, IU returns home to play Iowa and Ohio State, a pair of likely NCAA tournament teams. Indiana's 12-2 record and No. 21 ranking in the Associated Press top 25 poll now feels like it was a lifetime ago.
• Indiana is on pace to finish with the worst 3-point shooting percentage in the Big Ten since … : Ken Pomeroy's numbers only go back to the 2001-2002 season, but at the midway point of the season, Indiana is on pace to have the worst 3-point shooting percentage in Big Ten games of the KenPom era.
According to Pomeroy's numbers, Nebraska's 26.5 percent on 3s back in the 2014-15 season was the lowest mark for a Big Ten team in conference games.
Indiana is currently shooting 25.3 percent on 3s through 10 league games.
(Photo credit: ScarletKnights.com)
Filed to: Rutgers Scarlet Knights